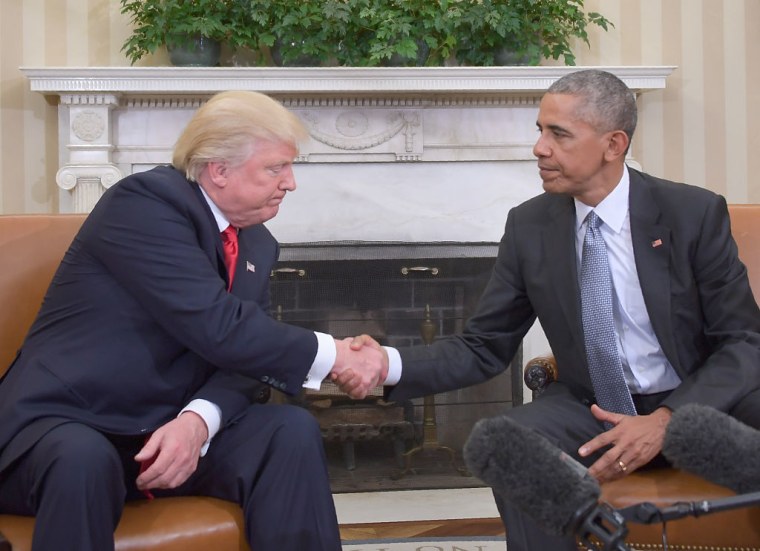 President Barack Obama met with President-elect Donald Trump at the White House on Thursday in a ritual symbolizing the peaceful transfer of power. The two discussed foreign policy, domestic policy, and more in what Obama called an "excellent conversation." According to the Associated Press, Donald Trump refused to let a group of journalists travel with him during the meeting, breaking long-standing tradition.
"As I said last night, my No. 1 priority in the next two months is to try to facilitate a transition that ensures our President-elect is successful," Obama told the press before addressing Trump: "If you succeed, the country succeeds."
Trump said that the meeting lasted for almost an hour and a half and "could've gone on a lot longer," adding that he looked forward to seeking "counsel" from President Obama. "Mr President, it was a great honor being with you and I look forward to being with you many, many more times," Trump said.
Watch President Obama and President-elect Donald Trump's statements to the press after their meeting below.