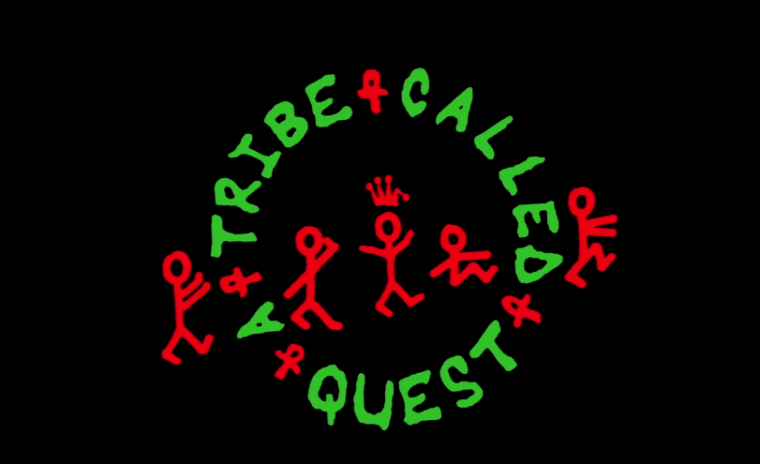 We got it from Here... Thank You 4 Your service is out today, A Tribe Called Quest's final album after 18 years. The LP is timely, with a great energy and bars on bars of wisdom. While working on the new songs, the group says they were connected to the world around them in a new way, and that the songs were designed to provide balance in these trying, in-between times.
Last night at the Sonos store in Manhattan, Q-Tip and Jarobi White had a little album release party and Phife Dawg, who passed in March, was there in spirit. In celebration of the project, Sonos also launched a brand new limited edition PLAY:5 speaker, which features A Tribe Called Quest's trademark red and green color palette. While energizing songs from the project filled up the space, heads bobbed and bodies rocked. Q-Tip and Jarobi caught up with The FADER, discussing the socio-political implications of the record, how to push forward after the election, and what you can look forward to during their performance this weekend on Saturday Night Live.
---
The song "We The People..." is very much tapped into the cultural tension in America. It almost sounds as if y'all knew what the outcome of this election would be. Would either of you say that you foresaw this, in a way?
JAROBI: Yeah, we kind of knew. Phife had the crystal ball on that one.
Q-TIP: I don't know if it was foreseeing... we were trying to be honest and stay in-tune to our faculty and our meter regardless of what was happening at that moment around us.
JAROBI: I didn't think he was going to win, but the fact that it got that far yanked the shade up on what this country is really like. I think that's where we wrote from. The first track was more in the spirit of moving forward.
That first song is called "The Space Program," and it's a call for change and unity with lyrics like, "Gotta get it together forever, Gotta get it together for brothers, Gotta get it together for sisters." What are some ways people can continue to organize moving forward right now?
Q-TIP: I believe that we really have to make a distinction between us as citizens — us as people of the earth — and people who are in positions to pass legislations and pass laws. Then once we make that distinction, we have to also figure out, who is really speaking to our betterment as individuals, and who's speaking to us as a whole? Lastly and more importantly, is that the power truly lies with people and citizens, because we are the ones who are living life on a day-to-day basis. For us, we're just lonely musicians and artists. We shout shit out and we try to articulate things and put it in an artistic fabric.
Trump ran now, but we have to realize that we're a part of a natural universe. It may sound "un hip-hop" and shit but, ecologically, we're dying at a super fast rate. The North and South polar caps are melting and when it does that, we're met with hurricanes and things we haven't seen in hundreds of years, like cyclones. Pretty soon in this country, water is going to be an issue and people are going to be dying in the streets over water and the shortage of it.
Now we have an incoming president-elect who really thumbs his nose at the idea of the environment being a real threat. I'm sorry I'm going on a soap box, but I just think it's really important. We love our brothers, whether it be the song, "Broccoli" or Lil Uzi Vert — we need those [songs] because it's about balance. Certain things present certain energies.
"A lot of the things we put in this album, it's not for shits and giggles. It's not for fucking entertainment. A lot of this shit is hopefully an impetus for some change, because shit is getting drastic." — Jarobi White
JAROBI: Hopefully, it'll spark somebody to learn the knowledge and start organizing. Everybody thinks it's this huge process, but it starts with your self being aware of what you want and communicating that with someone else. That's all it takes, and we all can do it — and it's the time. A lot of the things we put in this album, it's not for shits and giggles. It's not for fucking entertainment. A lot of this shit is hopefully an impetus for some change, because shit is getting drastic.
They're playing the fucking song "Killing Season" right now. I wrote this song and I had another interview where someone asked me, "Are you talking about killing mics?" I'm like, "No, it's killing season for black men in these fucking streets." I reference "Strange Fruit" in this song. Revolutionaries want to have fun, too. There's a place for all of these things and I hope that we can inspire the minds who will be the next great thing.
You're performing on SNL this Saturday and Dave Chappelle is the host. How did that come together? What about Dave Chappelle that works so well with A Tribe Called Quest?
Q-TIP: I've known him for 25 years and I've watched him grow. He's deadly funny and he's this true genius.
JAROBI: He's smart as a whip.
Q-TIP: His smartness, his attitude, and intuition with things is spot on and it kind of happen when we were in the studio. Chris Rock was there and Dave was like, "Nigga what the fuck. We're going to do SNL." So it was all from him and I just pushed the button on it. We're excited about it because his voice is important and people say that about us which we are very accepting of but it's not just us. Questlove hit me and I was talking to him and it's like a shock that people need to realize that there needs to be hopeful balance and we may be full-hearted and extremely idealistic to think that this album could set that to something that there's been a lot of conversation about but hey, what's life if you can't have that type of foresight, vision, or goal seeking.
It's a very timely appearance.
JAROBI: When you see Donald Trump be voted in, it's the backlash...
Q-TIP: Or the "whitelash."
JAROBI: The "whitelash" of them feeling disenfranchised. So now, we get a chance to "blacklash" it for a night.
Q-TIP: It also gives us a chance to for all the people who feel disenfranchised, not just black people. The latino people who didn't vote and feel left out, the black men who didn't vote unfortunately, and the youngsters who are coming up from experiencing a black president to Donald Trump — who's never held a public seat ever in life. It's going to give us a chance to commiserate and form our thoughts and sensibilities. Like, what's not happening in Wayne County Michigan? What's not happening in St. August, Queens? What's not happening on the Southside of Chicago? We could start drawing those commonalities in all of our neighborhoods and bring a formed and compressed group of ideas about our grievances in the next four years.
We may be tired and upset but we're not going to quit. Especially us from the continent of Africa, especially us black folk because of all of the things that we went through that exists within our bloodline. When our ancestors died, they spit out those last breaths and put those prayers in the air for us to receive some 300 to 400 years later to feel that energy within us. We not goin' lay down, that's not who we are.
I don't care how much you depreciated our population in this country and extended the idea of slavery through mass incarceration and uneven policing. You may be diminishing our numbers but you're never going to diminish our stories. As long as we have the brother who was wronged because he's a homosexual, or the sister who was wronged because she was Indian and they thought she was Muslim, or that brother that they wronged because they thought he was some gun-toting, reefer-smoking, rap-listening nigga... . We all gonna link arms, believe that. We good.