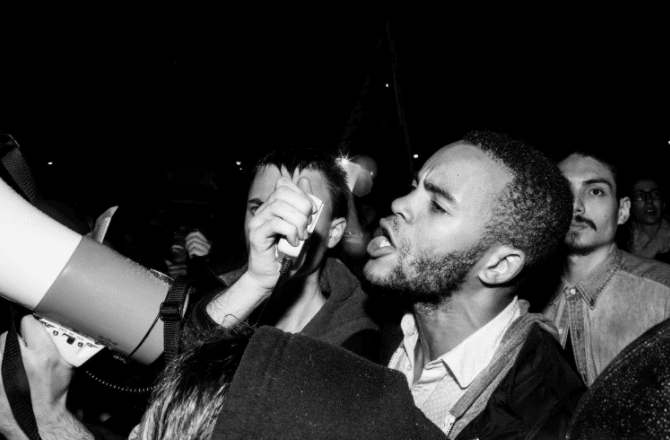 A new campaign, centered around the hashtag #GrabYourWallet, is calling for consumers to boycott businesses allegedly affiliated with president-elect Donald Trump and his family. A spreadsheet listing those businesses, created by brand and digital strategist Shannon Coulter, has been circulating heavily on social channels over the last few days.
The campaign started in late October, when Coulter called for a boycott of Ivanka Trump's clothing line following the release of Trump's now-infamous "pussy grab" tape. Following Trump's election win, the campaign has picked up stream, and Coulter has expanded the proposed list of businesses substantially based on new information.
The list of companies to boycott includes Amazon, Bloomingdale's, Bed Bath and Beyond, Macy's, and a number of other massive retailers who allegedly do business with, or carry products from Donald or Ivanka. Also on that list, naturally, are Trump-owned businesses, including his hotel chain, golf courses, and Virginia winery.
A second list suggests "companies to consider boycotting." Reasons for boycotting companies in this category, including CEO, MillerCoors, and New Balance, include endorsements from CEOs, founders, or the company itself. Additionally, People Magazine falls into this category, based on a cover story many see as contributing to normalization of Trump's ideas and rhetoric.
A third category notes companies that were considered for similar reasons, but who are currently being exempted from boycott, including PayPal and Home Depot. There's also a second tab highlighting "Trump-free" alternatives. See the full list here.