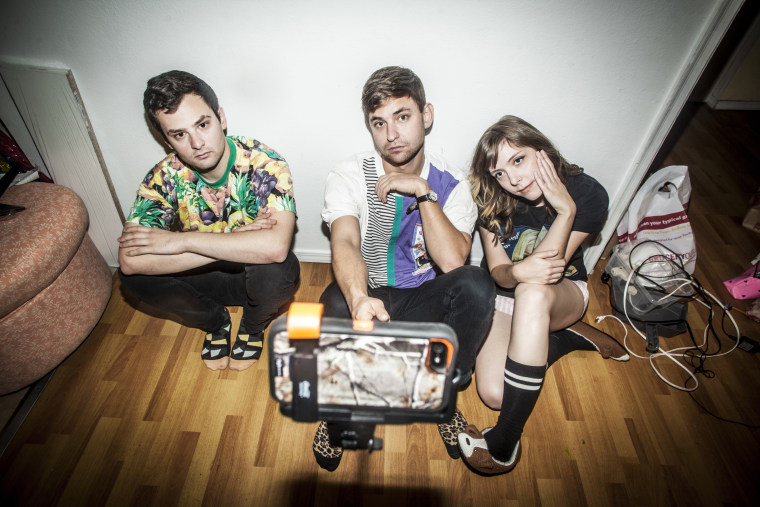 Seattle band Dude York just signed with Sub Pop offshoot Hardly Art Records, with whom they're releasing a new record, Sincerely. The first single is "Black Jack," premiering today, a track inspired half by "the Osamu Tezuka manga of the same title, and half about my sister," singer and lyricist Peter Richards wrote to The FADER in an email. "It's a song about weighing individual drive with teamwork, and the necessary balance of both, all dressed up as an arena ready jock jam."
It's a song that calls both for unity and self-awareness, wrapped in buoyant riffs that sound straight from the late '90s. "Too afraid to ask for help/ I tried to do it all by myself/ Still believe in myself," Richards sings with a kind of pained yet triumphant lilt. "As far as I can tell/ Nobody does it all by themselves." Seems like an apt message for right now.
Listen below, and pre-order Sincerely here.