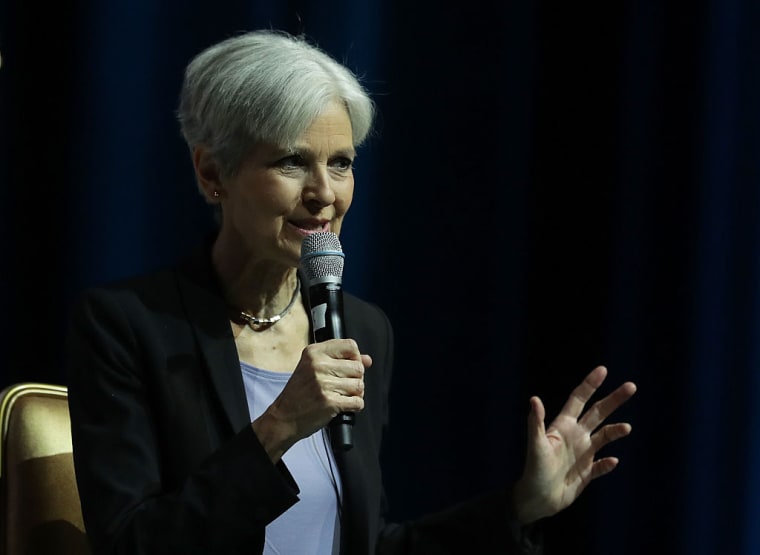 On Wednesday, Green Party presidential candidate Jill Stein launched a fundraising campaign to file for election recounts in Wisconsin, Pennsylvania, and Michigan. Stein initially set the goal for the crowdfunded campaign at $2.5 million; as of this writing, she has received upwards of $3,300,000 towards a new goal of $4.5 million, as The Verge points out.
The wording in the campaign's description on Stein's website has also changed, specifying that the initial $2.5 million will be used to file for a recount in Wisconsin and the additional money requested is needed to file in the other two states. "Now that we have completed funding Wisconsin's recount (which is due on Friday), we have begun to tackle the funding for Pennsylvania's recount (due Monday)," the description on Stein's website reads. "Then we will focus on raising funds for Michigan's recount (due Wednesday)."
Along with a breakdown of dates and costs, the campaign description notes that these are simply filing fees and that attorney fees could run up to $3 million.
If the fundraising efforts are successful, and Hillary Clinton were to win Pennsylvania, Michigan, and Wisconsin in the recounts, she would win the electoral college 278 votes to Trump's 260. As it stands now, Hillary Clinton leads the popular vote by more than $2 million. Stein's campaign, however, states that the recount effort is to "ensure the integrity of our elections."
A representative for Jill Stein was not immediately available for comment.