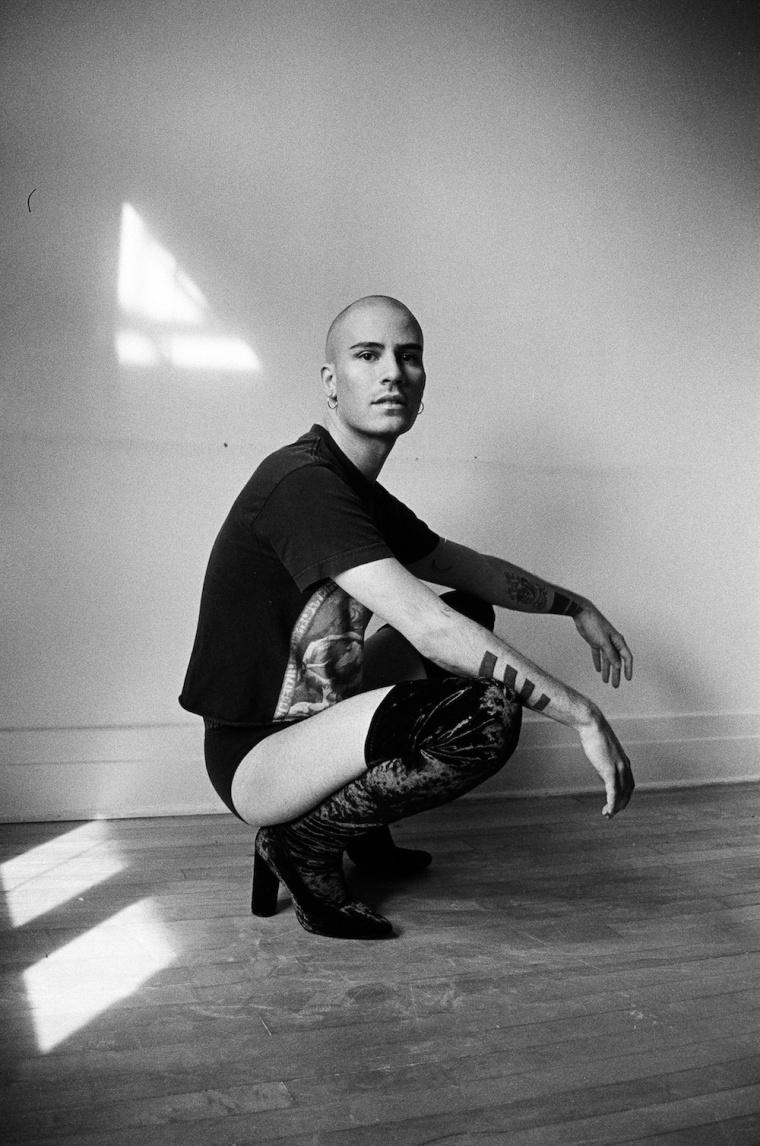 Montreal's Michele Nox grapples with letting go on "Mono." The track is taken from Michele's September full length LP, Monolith, and the song's distorted mix and a B-side cover of the American soul standard "Fever" are premiering today on The FADER.
The alt-pop musician builds a warped, discordant soundscape and lyrically reconciles with a lover who was undeserving of her love. Nox intimately examines how infatuation makes humans do funny things: You're no good, no good for me, I let you fuck me so good, so good baby. For her, the heart is in constant conflict with the mind when the person you fall for is detrimental to your well-being. The rework of "Mono" pulls back on the layered sound of the original, striking the root of the pained experience she's reliving.
"'Mono is about finding the strength to let go of something that keeps you from personal growth," Michele wrote in an email to The FADER. "Surrendering to the lessons life will throw at you when you lose a soul mate, and with them your mind. It came to me at a time when infatuation over powered my journey towards self respect. I was left pining over someone who cannot offer the love I am worthy of. 'Mono' reminds me that being single isn't so bad after all.
Listen below. Nox opens for throat singer Tanya Tagaq on November 25 in Toronto.