Shagabond And Maddee Team Up For The Mesmerizing Track "Weight"
The Toronto musicians work through some heavy feelings with a lot of soul.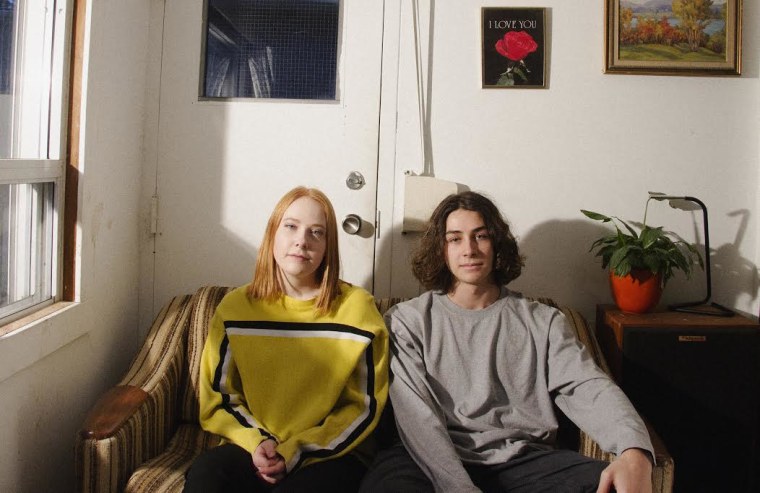 Singer-songwriter Maddee and producer Shagabond have been quietly, individually, building momentum in the same small, but passionate scene of Toronto music and artmakers that includes pal and collaborator, Harrison. "Weight" represents Maddee and Shagabond's first link-up, and it's pretty magical stuff — an inspired electronic soul collaboration, reminiscent of Esthero or Quadron. Shagabond's synth line moves like ripples in a pond, and Maddee's bold, clear vocals are the pebble strikes that cause the commotion.
"I had originally wrote this song on piano and it was stored in my collection of unfinished songs," Maddee wrote in an email to The FADER. "I'd think about it often because I was really happy with the writing and it meant a lot to me. So when Shaga showed me the beat and it happened to be the exact chords of my song it sort of just worked out perfectly."
Meanwhile, Shagabond shared that he had been trying to make music for Maddee's distinct, throaty voice for a minute, "but hadn't made anything that seemed to fit. We booked a session at this studio — two hours away from my house at the time — to hash out some demos. Nothing I had made for that session ended up getting used, but this one snippet that I had lying around on my laptop seemed to grab her attention. That random snippet collided with one of Maddee's unfinished written a capellas, and quickly developed into our single "Weight."'
Stream "Weight" below. Maddee and Shagabond both have EPs out in the new year.