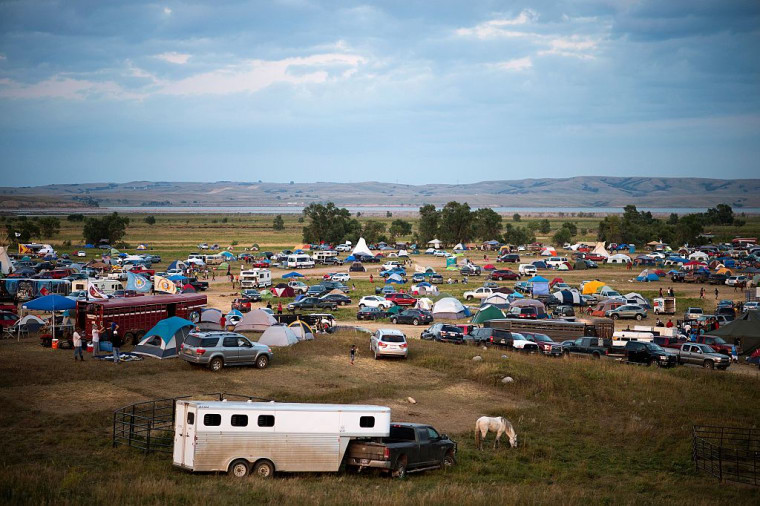 North Dakota governor Jack Dalrymple has ordered an evacuation of Standing Rock protest sites, New York Magazine reports. The camp, where the Standing Rock Sioux have been protesting the construction of the Dakota Access Pipeline since April, has recently swelled to 7,000 people. The Army Corps of Engineers have also announced that they would clear the camp by December 5. Neither the governor's office nor the army have said that they will use force to remove the protesters.
"Winter conditions have the potential to endanger human life, especially when they are exposed to these conditions without proper shelter, dwellings or sanitation for prolonged periods of time," the governor said in his statement on Monday.
Dallas Goldtooth, an organizer with Indigenous Environmental Network, shared a video of winter conditions at the Standing Rock camp, where the first big storm of the winter recently dropped a foot and a half of snow. "We as a camp are prepared, and are preparing for any scenario for the protection and safety of our folks," he said in the video.