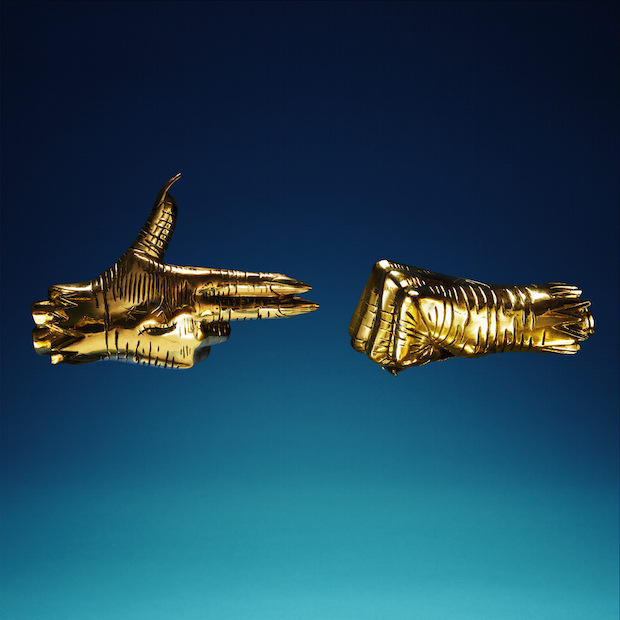 Run The Jewels have been teasing us with the prospect of their third album for a few months now but we finally have confirmed details of Killer Mike and El-P's next release. RTJ3 will be out on January 13 and will once again be free to download. That's the artwork above and a new song, "Legend Has It," can be streamed below.
Guests on the album include Kamasi Washington, Trina, and Tunde Adebimpe of TV On The Radio. Danny Brown will guest on two songs on the 14-track album. Physical copies of the album will be out on January 13 in north America and a week later in Europe.
Tracks on the album include the previously released "Talk to Me," "Panther Like a Panther (I'm the Shit)," and "2100."
RTJ3 tracklist:
01 "Down" [f. Joi Gilliam]
02 "Talk to Me"
03 "Legend Has It"
04 "Call Ticketron"
05 "Hey Kids (Bumaye)" [f. Danny Brown]
06 "Stay Gold"
07 "Don't Get Captured"
08 "Thieves! (Screamed the Ghost)" [f. Tunde Adebimpe]
09 "2100" [f. Boots]
10 "Panther Like a Panther (Miracle Mix)" [f. Trina]
11 "Everybody Stay Calm"
12 "Oh Mama"
13 "Thursday in the Danger Room" [f. Kamasi Washington]
14 "Report to the Shareholders/Kill Your Masters"