100% Silk Shares Statement On Oakland Fire As Death Toll Rises To 24
"We are a very tight community of artists and we are all praying, sending love and condolences to everyone involved and their families."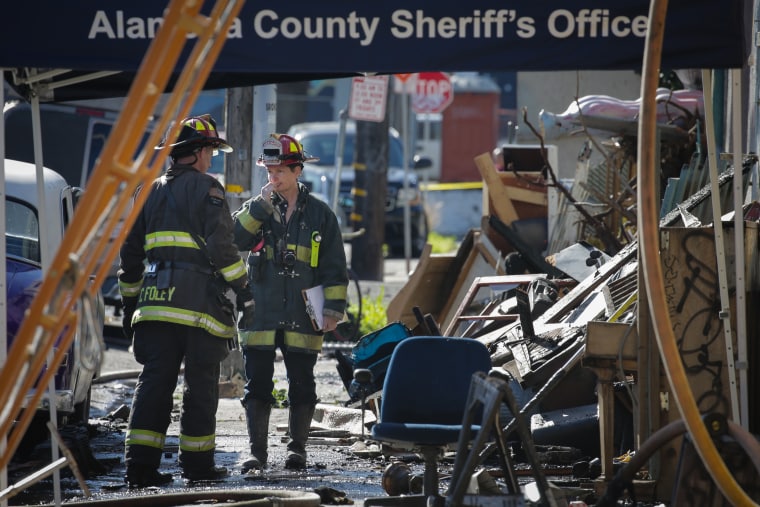 On Friday night, partygoers were trapped in a fire that broke out in a 2-story warehouse in Oakland called the Ghost Ship. On Saturday, officials confirmed that there had been nine bodies recovered from the wreckage. Today, the Alameda County Sheriff's Office reports that the fire department has "located 24 deceased victims" of the fire, with many more days of work left to clear the rubble, the New York Times reported.
On Sunday, Alameda County Sheriff's Sgt. Ray Kelly said the cause of the fire was still unknown and that arson was not suspected, but had not been ruled out. According to the Los Angeles Times, the "warehouse isn't currently considered a crime scene."
Los Angeles label 100% Silk issued an official statement in response to the fire that destroyed the venue where its artist Golden Donna was scheduled to perform, calling it "an unbelievable tragedy, a nightmare scenario." On their Facebook page, the founders offered condolences to the families who lost loved ones and provided resources to help locate victims. "We are a very tight community of artists and we are all praying, sending love and condolences to everyone involved and their families," the statement said. Read it in full below.
A post on Golden Donna's Facebook page confirmed that he was safe. "Sending love to everyone affected by this horrific event," it said.