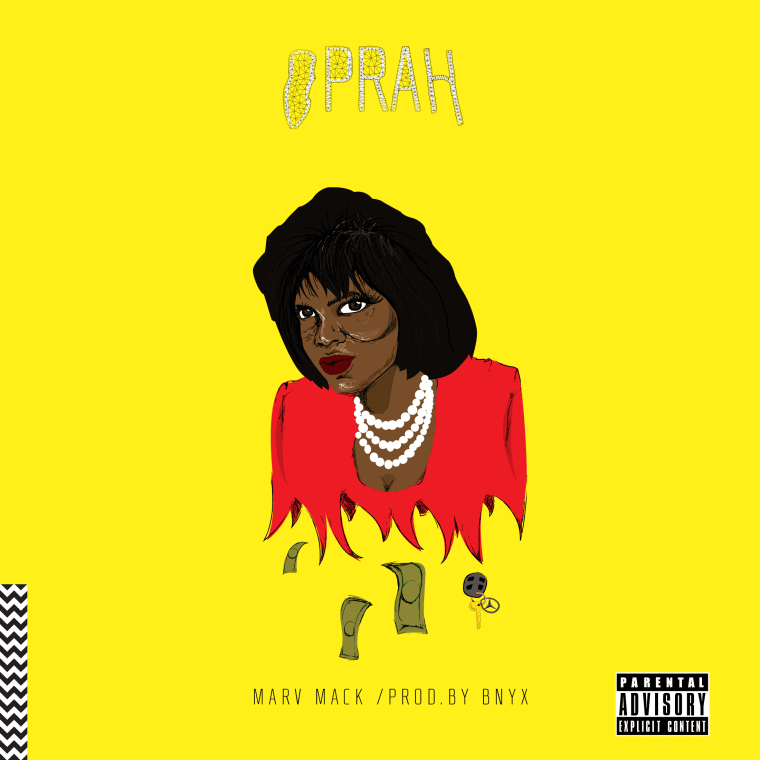 Melodic rapper Marv Mack pays homage to one of the greats on his ambitious new song "Oprah." On the track produced by Bynx, the West Philadelphia native is focused on greatness and doesn't plan on being stingy with his status. With the wealth, comes the flex but Mack plans also plans on staying humble and keeping his circle of real ones close. He raps, "I can't wait to be up on my Oprah/ Like you get a ride/ You get a prize sofa." Chilling isn't on his agenda and Mack knows that in order to be the greatest of all time, he has to be relentless.
Over email, Marv told The FADER, "When I find my self in a difficult or challenging situation, I often ask myself What would Oprah do?. If the rest of world were as determined and generous as Oprah the world would be a better place. Oprah is not only the G.O.A.T., she's the Unicorn."
"I grew up with three sisters so Oprah was a figure that was always on the screen at my house so naturally the nucleus of the song stems from my appreciation for Oprah's flex. She's a strong intelligent woman, what's not to love?"