Venus X And LSDXOXO Join Brooklyn Fundraiser For Oakland Fire Relief
All proceeds will benefit victims of the Ghost Ship tragedy and their families.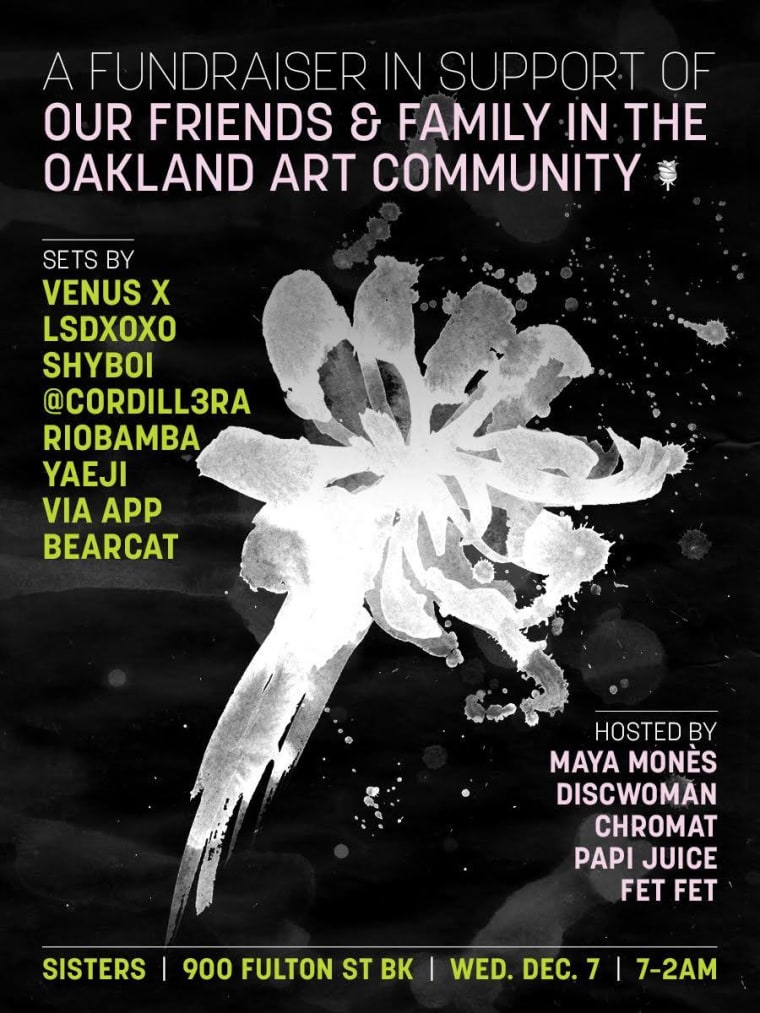 A fundraiser is being held this Wednesday, December 7 at SISTERS in Brooklyn to benefit the victims of the tragic Ghost Ship fire in Oakland. Organized by New York-based producer and artist Bearcat, the event will feature sets from Venus X, LSDXOXO, Shyboi, and more, with a suggested donation of anywhere from $5 to $50.
"In honor of our devastated community and family in Oakland we come together and do what we know best in order to support the victims," says the Facebook event page. More info here and donate directly here.