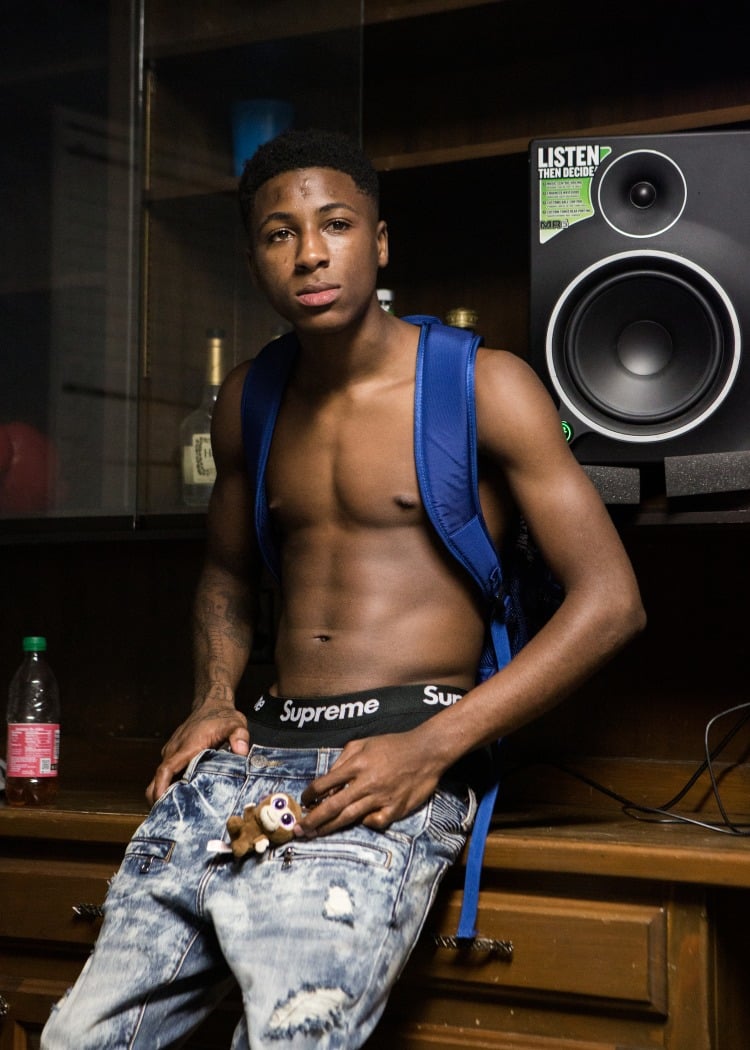 New details emerged on Monday in the attempted murder case of Kentrell Gaulden, also known as rapper NBA YoungBoy. Gaulden has been accused of firing a gun multiple times during a drive-by shooting in November, reports Baton Rouge's CBS affiliate, WAFB. He is being charged with two counts of attempted second-degree murder.
According to the report, Gaulden was allegedly one of three passengers during the drive-by shooting, which occurred on November 2. A passenger was shot in the neck during the incident and has been released from the hospital. He also faces pending charges. Officials say the driver fled the scene after the shooting, but got a flat tire and crashed the car. The driver and the three uninjured passengers fled the scene, according to the report. The alleged driver, who is a juvenile, has also been arrested and was processed into the Juvenile Detention Center for principal to attempted first-degree murder.
Gaulden was arrested on November 28 during a performance in Austin, Texas. After being held in Travis County, Gaulden was extradited to Louisiana on December 7 and booked into East Baton Rouge Parish Prison. He is being held on $200,000 bond. All cases remain under investigation, according to WAFB.
Representatives for NBA YoungBoy and the East Baton Rouge Sheriff's Department were not immediately available for comment.