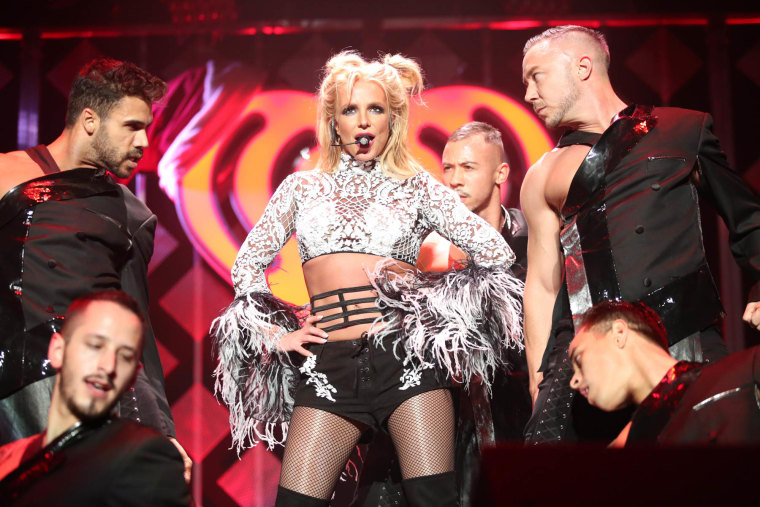 Early Monday morning, the Twitter accounts of Sony Music and Bob Dylan were hacked and falsely tweeted that Britney Spears had died, reports The Hollywood Reporter.
"RIP @britneyspears," read a tweet sent shortly after 8 a.m. EST. After about 30 minutes, hacker group Our Mine took credit for the fake news. "We saw a new IP logged in to the account a few minutes ago and the tweet is posted by a new IP so @britneyspears is still Alive," read the tweet, followed by the hashtag #OurMine.
Our Mine was also responsible for hacking the Twitter accounts of Marvel and Netflix last week. In September, the group also gained access to Variety magazine's website and email system, sending out emails to subscribers with the subject line: "Hacked by #OurMine."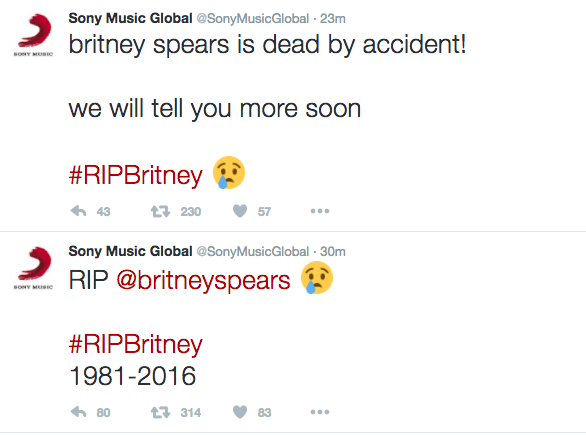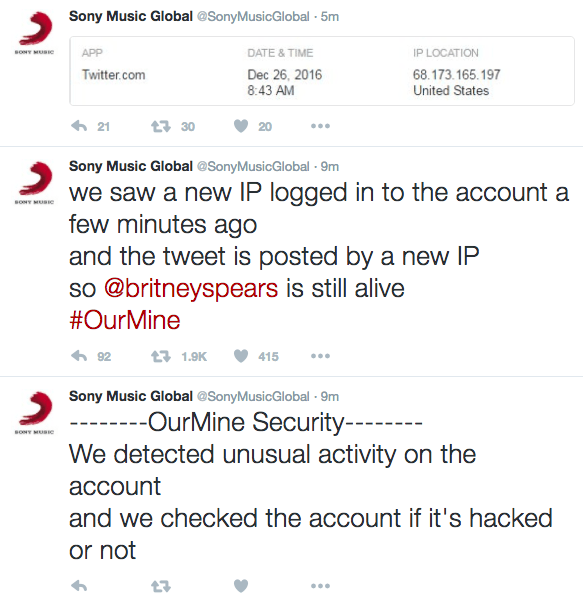 Bob Dylan's Twitter account also tweeted false news of Britney Spears's death, following the same pattern of the Sony hack.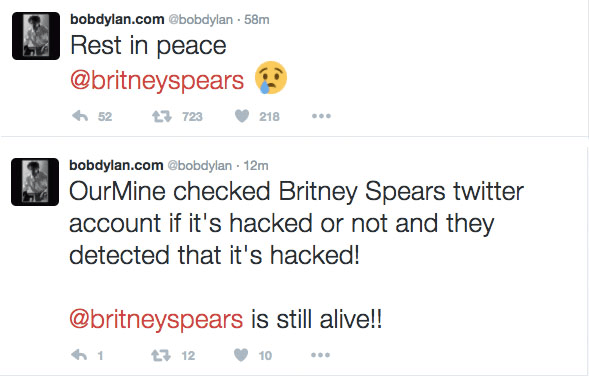 According to a CNN reporter, a rep for Britney Spears confirms that the singer is "alive and well." A representative for Sony Music declined a request for comment from CNN.