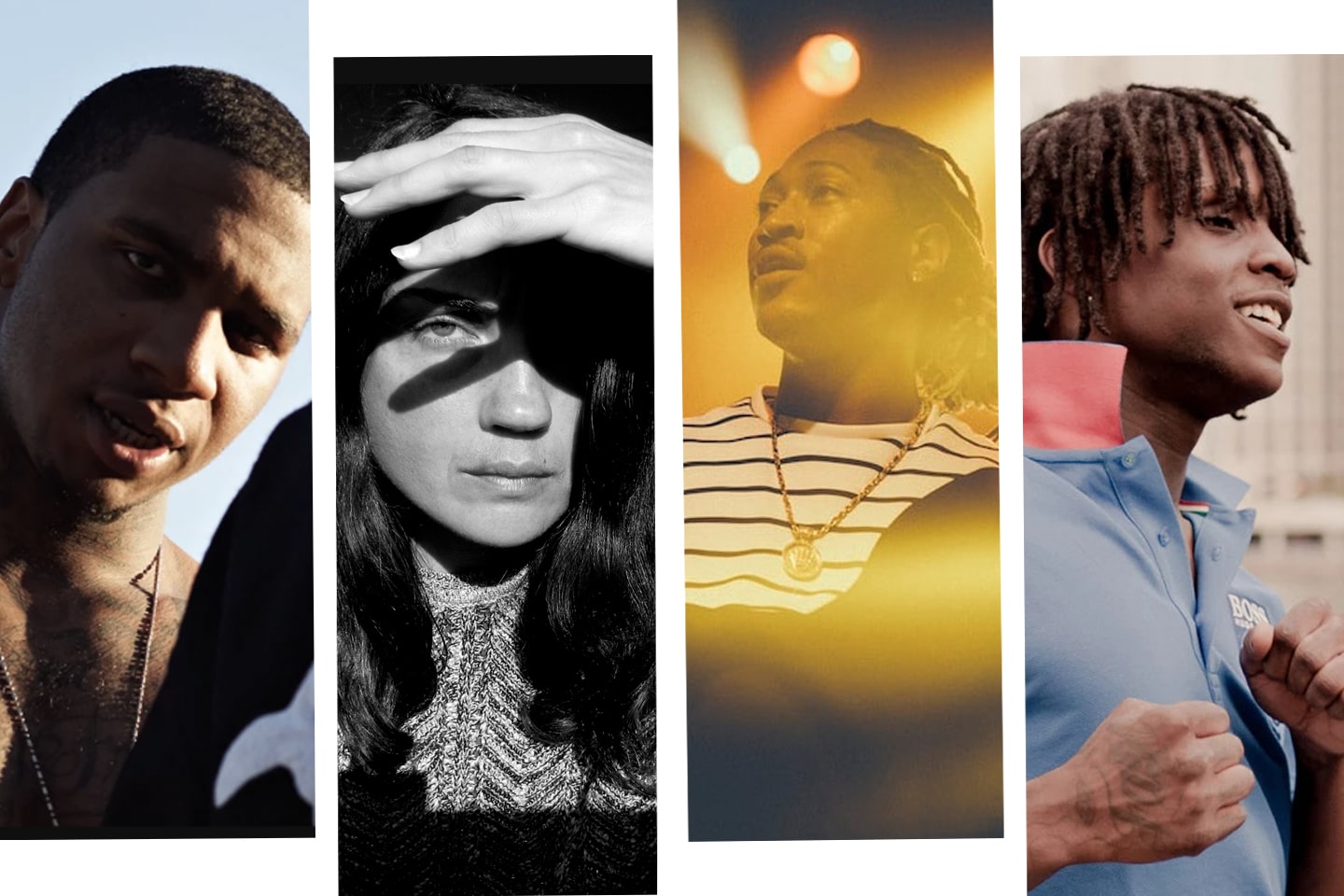 1. Future's "Buy Love" is a little something sexy for a fresh new year. "I'll buy love for you/ They ain't got enough for you," he sings.
2. It's rare that anything but pure beauty comes out of Liz Harris's mind. Grouper's "Headache" provided some much-needed calm and splendor during our holiday break — and it sounds gorgeous in 2017, too.
3. U.K. rapper Dis remixed Sean Paul and Beyoncé's 2002 classic, "Baby Boy," transforming it fully into a tough-girl anthem.
4. Over the holidays, Chief Keef's Two Zero One Seven came out. The Young Chop-produced "Hit The Lotto," featuring Kash, bumps — even though Keef's own vocals don't appear.
5. The first cut on Lil B's Black Ken mixtape is "My House," a flip of Bone Thugs-n-Harmony's classic "Crossroads." Metro Boomin produced it, which is why it's so damn lush.
6. "Say Something Loving," The xx's new one, is a sensual follow-up to "On Hold," and just as joyously indebted to '80s dance.
7. As a trio, rappers Antwon, Wiki, and Lil Ugly Mane are Secret Circle. Their first release is the jazz-inflected "Satellite," which features Despot.
8. Mozzy's 2016 was super-productive, but since time is a construct, that energy did not stop when December 31 rolled around; the Sacramento rapper is hot at the top of the year with "I'm A Gangsta," a somber trip down memory lane.

9. Suicideyear has been quiet for a minute, so we're stoked to finally hear "Yuro," a collaboration with OutThePound that sounds like it could be a remix of a tune off the Close Encounters Of The Third Kind soundtrack.
10. Using his alternate SoundCloud account, Aphex Twin posted a moody loosie titled "tnodvood104" to soundtrack 2017's ominous uncertainty.