President Obama: "I'm Still Waiting For My Job At Spotify"
"I know y'all loved my playlist."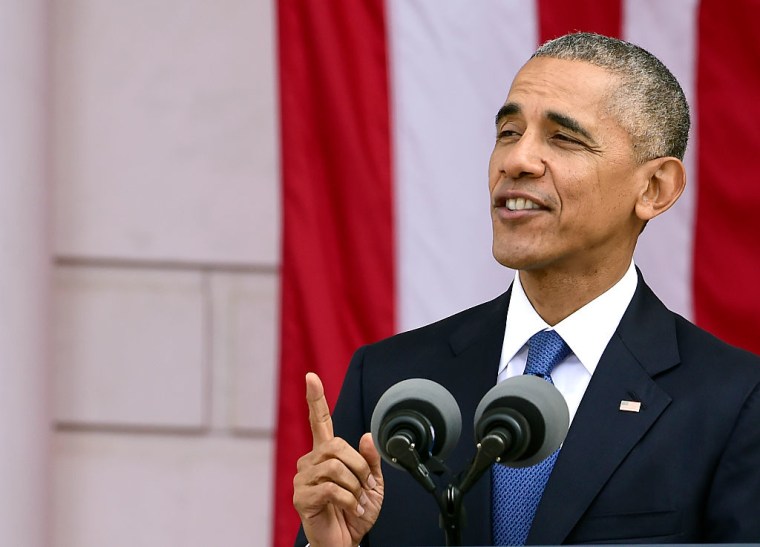 Earlier this week, President Obama held a reception at the White House for the international ambassadors appointed during his presidency. While talking to former Swedish ambassador Mark Brzezinski about a recent Stockholm trip, the president apparently joked, "I'm still waiting for my job at Spotify...'cause I know y'all loved my playlist."
The comment surfaced in an Instagram account of the night from Brzezinski's wife, writer and podcast host Natalia Brzezinski, who spoke glowingly about her encounter with the president.
Obama's comment was a reference to the President's Summer Playlist he curated for Spotify back in 2015, which included songs from The Temptations, The Isley Brothers, Sly & the Family Stone, Talib Kweli, and more.
In related news, the Obamas will reportedly host their final dinner as president and first lady later this month, with a guest list that includes Jay Z, Beyoncé, and Stevie Wonder.