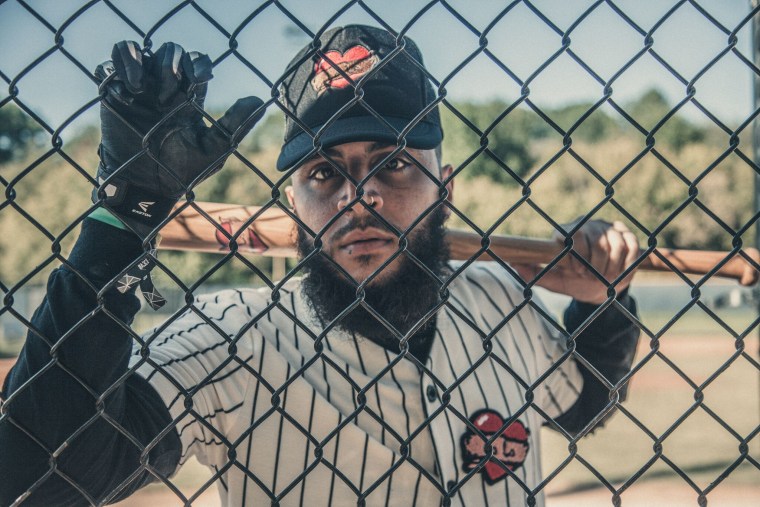 "Holy Moly," the new track from Phay premiering today on The FADER, is a special track for the Palestinian-American rapper. That's because the Atlanta-based wordsmith has landed a feature from Young Dro, one of his favorite MCs. Over a horn-led beat from RASCAL (the producer behind Chance The Rapper's "Juke Jam,") Phay makes the most of this new opportunity with a flow that skips and shimmies.
In an email to The FADER, Phay described for the simple act of asking can get you in the booth with your idol. "Young Dro is one of my favorite rappers of all time. I thought it might be far-fetched to get him on a record this early in my career. I randomly emailed his manager, sent over the record with my verse and hook, and received no response. Three weeks later, I get this random ass phone call from Dro's manager telling me to come up to their studio ASAP. I left my job so quick. Pulled up to the studio, met Dro's manager, and I could hear Dro recording in the next room. Dro opens the door looking like Mr. T with a pool stick in his hand. I'm talking about 30 chains around his neck... this man is literally glowing. He daps me up, obviously not knowing who the hell I was. He finished the last bar as I walked into the studio. He tells the engineer to run back the first verse again (my verse). He says "that shit fye." And just like that, he disappeared."
Phay's new project Mama is out January 20. Preorder it here.