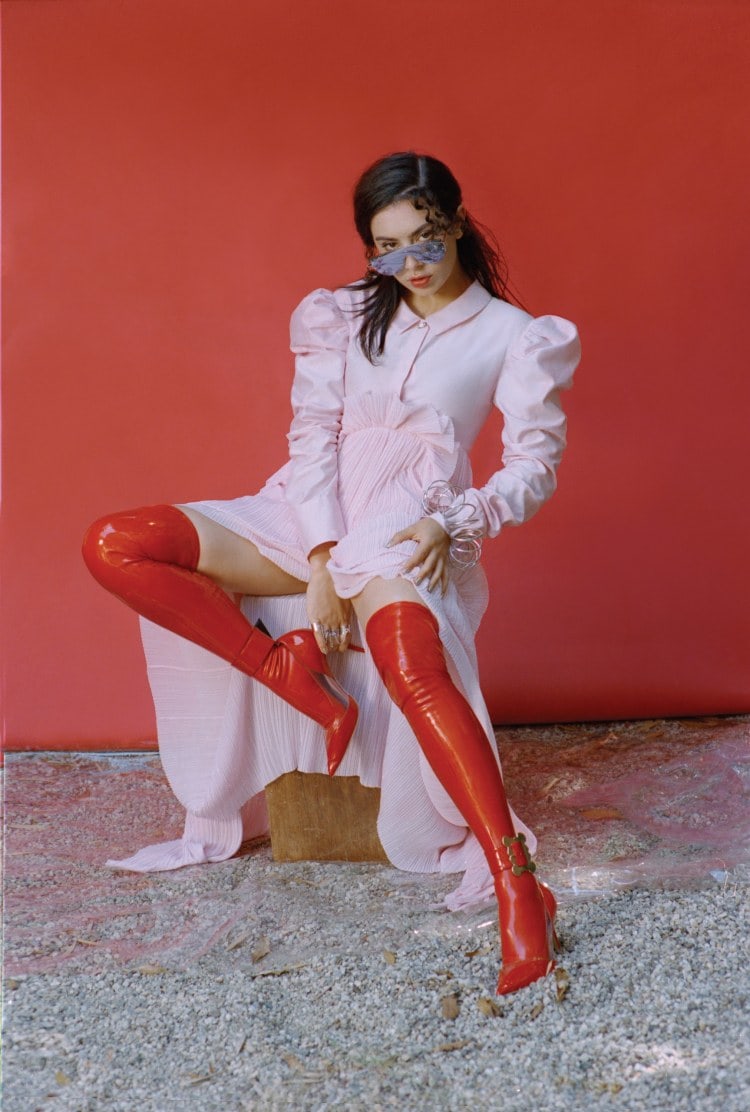 In her cover story for The FADER's Fall Fashion issue, Charli XCX announced that her still untitled third studio album was finished. After connecting with Lil Yachty for "After the Afterparty," Charli announced that her album would arrive in May and, in a new interview with Rolling Stone she's provided more details about the upcoming record.
"One of my favorite hobbies is partying, and I realized that I never actually made a party album," she said of the inspiration for her upcoming album. "I never made an album that I would want to hear at a club. It was very indulgent in that sense because I just wanted to make an album that I could get fucked up to. It's the soundtrack to my nights."
Aside from Lil Yachty, the album is set to feature contributions from PC Music's Sophie and producers BloodPop and Stargate. Charli told Rolling Stone that she plans to drop a mixtape before releasing her album, mentioning that she had been "working with lots of fun people on that."