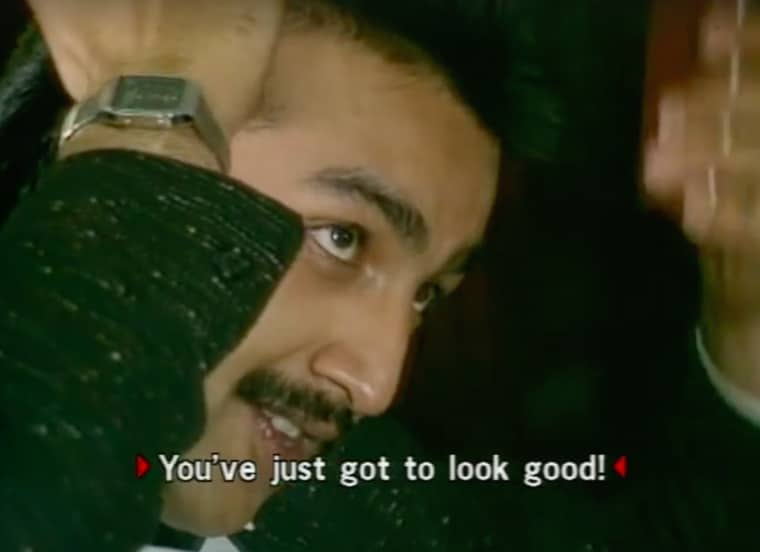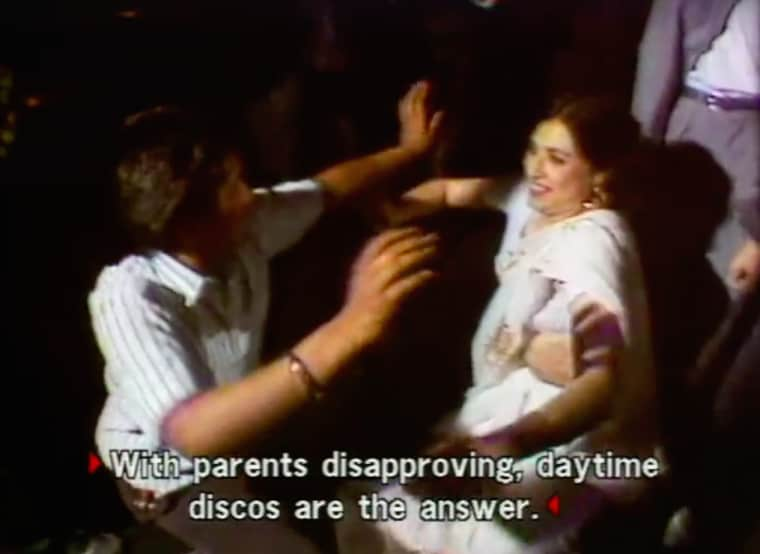 Back in 1988, south Asian focused TV channel BBC Network East ran a report on "daytime raves," exploring the subterranean world of young British Asians taking over clubs. Footage from behind the doors of sweaty, bass-filled venues showed young men and women dancing together with abandon to then-popular bhangra songs from U.K. Asian artists like Bally Jagpal, Bally Sagoo, and Punjabi Hit Squad. "Everywhere they go they play to full houses," the channel's presenter noted about bhangra acts. "...With kids even bunking off school to attend gigs. So what's behind it all?"
From the late '80s to the '90s, now defunct daytime raves (or 'daytimers') were a staple of U.K. rave culture, playing bhangra, garage, and Bollywood/hip-hop mash ups for a generation of British Asians. Some of the best stories in British club history took place at these events, held in small U.K. cities and London's sleepy suburbs. Yet while the annals of club history are densely packed with anecdotes of London venues like Fabric, dubstep incubator Plastic People, and grime rave destination Cable, it's harder to find accounts of British nightlife which give credit to the contributions of immigrant communities. This BBC Network East report is one of the only surviving documents of daytimers.

Director and actor Riz Ahmed's 2016 short film Daytimer was a reminder of why these events were so significant for a generation. Set in the '90s at the height of daytime raves, the film follows the first daytimer experience of young Naseem, as he grapples with being a good Muslim, as well as wanting to ape the macho posturing of the older boys in the rave. As a character, Naseem is a neat depiction of one distinct version of British Asian experience, from the poster of iconic Pakistani boxer Prince Naseem on his bedroom wall, to the racist taunt he receives to go "back home to Pakistan," to his Nokia phone and sportswear.
"I wanted to reflect that moment in time" Ahmed told me, speaking over coffee in London. "It was what so many people experienced. It was about garms, flexing, and girls." Growing up in the U.K. capital, Ahmed recalls visiting immigrant neighborhoods like Southall, Newham, and Tooting Broadway, and buying tickets to daytimers at the same shops where he would pick up his Bollywood mixtapes.
"The last day of half term [the school semester] was a half day so you could bunk off without getting into massive shit, because you could be home by six," said Ahmed. "So you'd turn up for assembly and registration and bounce, get on the train, change your clothes. Coaches and busloads of people would come in from Manchester, Birmingham, Milton Keynes. People would be in their Adidas drill tops [thin, thermal sports T-shirts and sweaters] which said 'East to West,' and the Sikhs would wear the orange ones with the black stripes, with Khalsas on them. The Pakistanis would wear the green Adidas tracksuits with the white stripes with the moon and the star on the back. We took a lot from garage culture. The girls were in Moschino, sportswear, Versace, Tommy, and Nautica, with big hair and big earrings."
DJ Ritu is a prolific DJ and broadcaster who has been part of the south Asian music scene in London for the last 20 years. Speaking in a Punjabi restaurant in London's Soho, she recalls her first experience of a daytimer at the (now defunct) Astoria club in central London. As a gay woman, for her it was the abundance of young women being allowed to wear what they like and "grind in the corner in their dungarees" that illustrated a significant moment in girls feeling liberated on the dancefloor.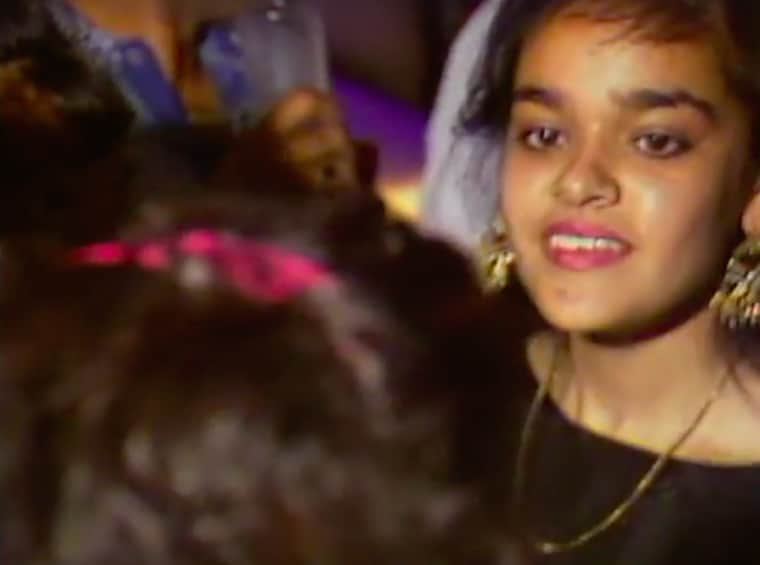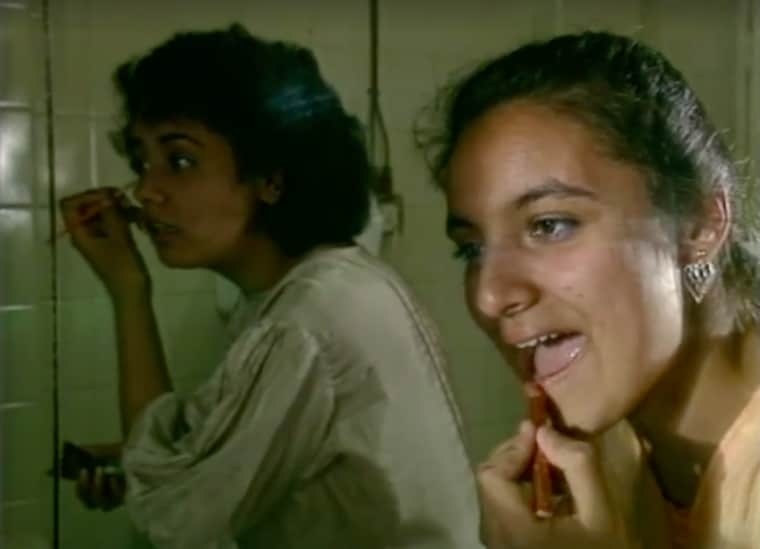 Ritu also mentions a theme which Ahmed's film neatly explores: the sometimes heated violence that took place in a minority of the daytimers between rival schools and religious groups, exacerbated by rapid daytime drinking. (Daytimer depicts a stand-off between a young Sikh boy and some older Muslim bullies). This violence became more and more frequent within communities and, coupled with the racist attitudes of club promoters, meant that venues became increasingly wary about hosting these events. According to Ritu, this was one of the reasons that DJs were often booked during daylight hours. "At one point Asian raves attracted a lot of trouble" she says. "Venues wouldn't give nightime [slots] to a lot of Asian promoters, so they'd give you an afternoon slot."
Looking back now, having parties in the afternoon before returning home to your mom might seem like a muted way to stamp your identity as a raver. But as it turned out, the fact that these events happened while the sun was up was crucial. Not only did it allow teenagers to be back at their houses in time for dinner, but it was literally gave a vision of what British Asians in the '90s really looked like. Daytimers were a declaration of being here, but also of being seen — by each other. In doing so, the events debunked the idea of sexless young Asians working studiously, dancing to vintage Bollywood classics at weddings, with girls trapped in the kitchen. These were people having the best of both worlds, expressing themselves away from the family home with music and culture they had created on their own terms. Crucially, they were asserting their ownership of an Asian culture that didn't need a 'white' co-sign. It's a message that resonates today, in a period of claustrophobic nationalism: immigrant communities have always found a way to stake their claim in new worlds, and they always will.