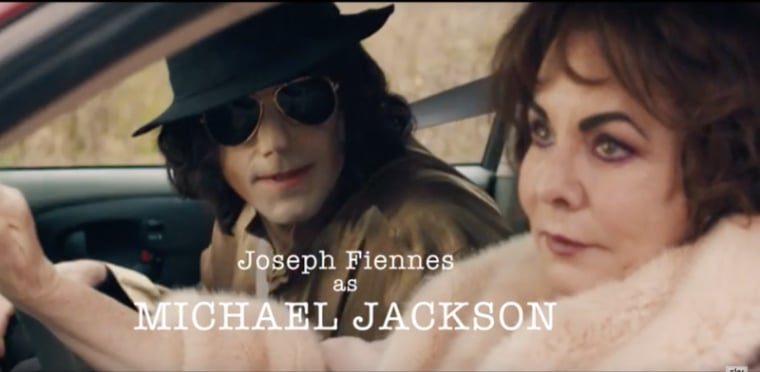 A TV show depicting a fabled road trip involving Michael Jackson, Elizabeth Taylor, and Marlon Brando will no longer air on British television after Jackon's family complained to the broadcaster. Elizabeth, Michael & Marlon was to be shown on Sky Arts later this year and starred Joseph Fiennes as Jackson. A trailer for the series was made available earlier this week.
However, since then Jackson's family have shared the discomfort with the show and Sky have subsequently dropped it from their schedule and the trailer taken offline. A statement from the broadcaster published today, January 13, reads:
"We have taken the decision not to broadcast Elizabeth, Michael and Marlon, a half-hour episode from the Sky Arts Urban Myths series, in light of the concerns expressed by Michael Jackson's immediate family.
"We set out to take a light-hearted look at reportedly true events and never intended to cause any offence. Joseph Fiennes fully supports our decision."
Paris Jackson said on Twitter that the trailer "made her want to vomit." "It angers me to see how obviously intentional it was for them to be this insulting, not just towards my father, but my godmother [Elizabeth Taylor] as well," she added.
The one-off show was due to be part of Urban Myths, an upcoming anthology series which starts on January 19.