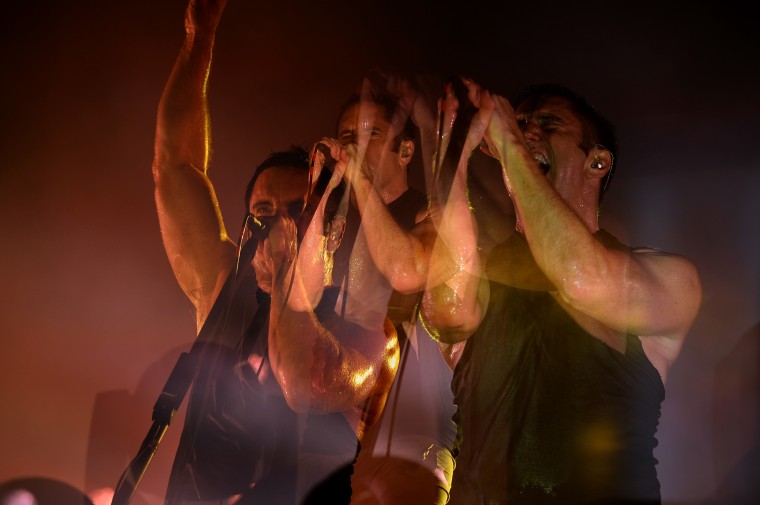 Trent Reznor revealed that he's no fan of social media in a new interview with Yahoo! News.
"The Internet is giving voice to everybody thinking that someone gives a s*** what they have to say and they have the right," the Nine Inch Nails frontman said. "I think, in general, that has created a toxic environment for artists and led to some very safe music."
Reznor said that he believes musicians are more concerned with pleasing "tastemakers" than creating original work. "I don't see any Princes emerging on the scene today. I see a lot of people making formulaic, made to please, vegan restaurant patron-type s***. And I think it creates an environment where people are too f***in' worried about what other people have to say. And people who have never made anything think it's OK to talk s*** about stuff they have no right to talk about. You got a Facebook account? Nobody gives a f***. You haven't achieved anything."
The interview also covered Reznor's soundtrack with Atticus Ross for Patriot's Day, the new film about the 2013 Boston Marathon bombing. Nine Inch Nails recently shared a new EP called Not The Actual Events.