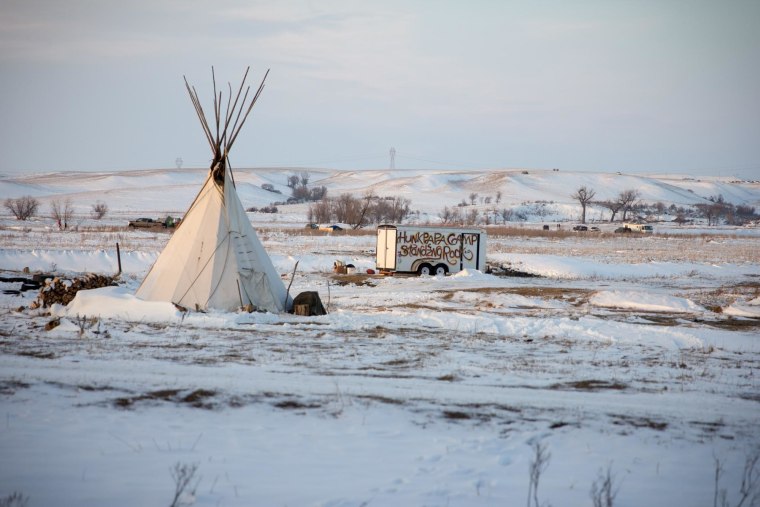 Three people were arrested on Monday at the Dakota Access Pipeline construction site, the CBC has reported. Police have charged the unnamed protestors — or "water protectors," as they prefer to be called — with criminal trespassing on private property, inciting a riot, and resisting arrest. They are also accused of "cutting security wire, removing fencing material and dismantled lights."
Yesterday, over 200 people continued the protests, which began in April 2016 when camps of protectors from across the country sprouted across the Standing Rock Reserve. The #NoDAPL movement takes the position that the $3.8 billion pipeline's planned path could contaminate water supplies for a sizable swath of Americans, and would also desecrate sacred native lands.
In December, the U.S. Army Corps of Engineers denied permits for an easement that would have allowed the pipeline to be constructed under Lake Oahe, which borders the Standing Rock reservation. As the decision was announced, the protectors were cautiously optimistic, and vowed to continue on. "We have to remain in prayer, we have to remain peaceful. If we remain nonviolent, we will be successful," Standing Rock Chairman David Archambault II said.