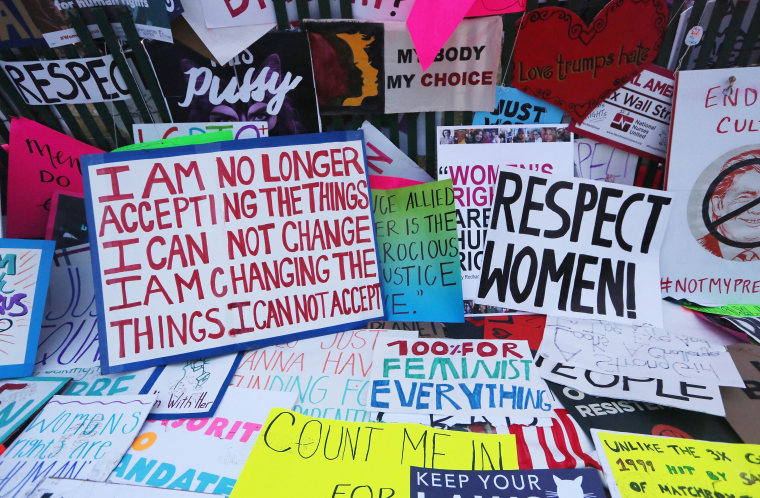 Defend International Students, London, January 25
#BlackoutForHealthcare, Philadelphia, January 26
Defund DAPL Rally, Columbus, OH, January 26
Take a stand against the DAPL by asking Chase Bank to divest their money from the pipeline. More information here. To hear about more upcoming rallies, follow Defund DAPL, and organize your own Defund DAPL rally here.
Roe V Wade anniversary, Chicago, February 2
Mark the anniversary of the historic ruling by protesting to protect women's constitutional right to abortion. More information here.
Medicare for ALL March, L.A., February 4
Stop The Trump Agenda, New York, February 19
One month after Donald Trump's inauguration, take to the streets outside Trump Tower to show that the resistance is not going to die down. More information here.
One Day Without Us, U.K., February 20
A day of nationwide action to celebrate the contributions of migrants to the U.K. Follow on Facebook for more information on specific events and rallies.
March4Women, London, March 5
Strike 4 Repeal, Ireland, March 8
If the Irish government does not call a referendum on abortion law by March 8, feminist activists across the country will "strike." This could mean taking a day off work, wearing black, or showing support in any way possible. More information here.
National March to Parliament, London, March 25
As the U.K. government prepares to trigger Brexit by the end of March, Unite for Europe is planning a huge march to show that so many people still wish to remain in the E.U. More information here.
Tax Day Marches, U.S., April 15
Several marches are being planned to protest Trump's refusal to release his tax returns on Saturday April 15 (the day taxes are usually due). Click here to find one near you.
On January 24, this post was updated to reflect new information about the Tax Day Marches.