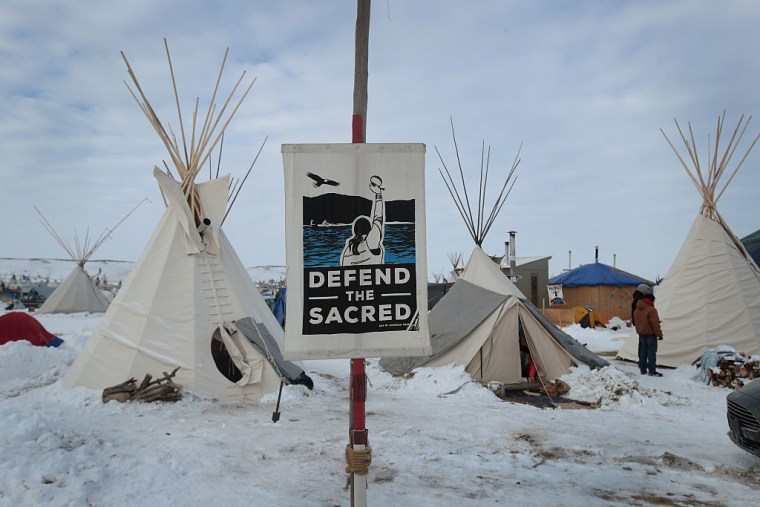 Donald Trump signed executive orders that will advance the construction of the Keystone XL and Dakota Access pipelines on Tuesday morning. The news was originally reported by NBC News on Tuesday morning.
"The regulatory process in this country has become a tangled up mess," Trump said.
In 2015, the Obama administration rejected plans for the expansion of the Keystone XL pipeline, which runs from Alberta, Canada to oil refineries in Illinois and Texas. In December, the Army Corps of Engineers blocked construction of a disputed segment of the Dakota Access pipeline, after months of protests from the Standing Rock Sioux tribe and allies.
During his presidential campaign, Trump made repeated promises to push forward with the Keystone pipeline. The president met with executives from the auto industry early Tuesday morning, describing himself as an "environmentalist" but promising to cut back regulations and taxes on industry.
"I am, to a large extent, an environmentalist," Trump said. "I believe in it, but it's out of control and we're going to make a very short process and we're going to either give you your permits or we're not going to give you your permits, but you're going to know very quickly."
This story is developing and will be updated as more information becomes available.