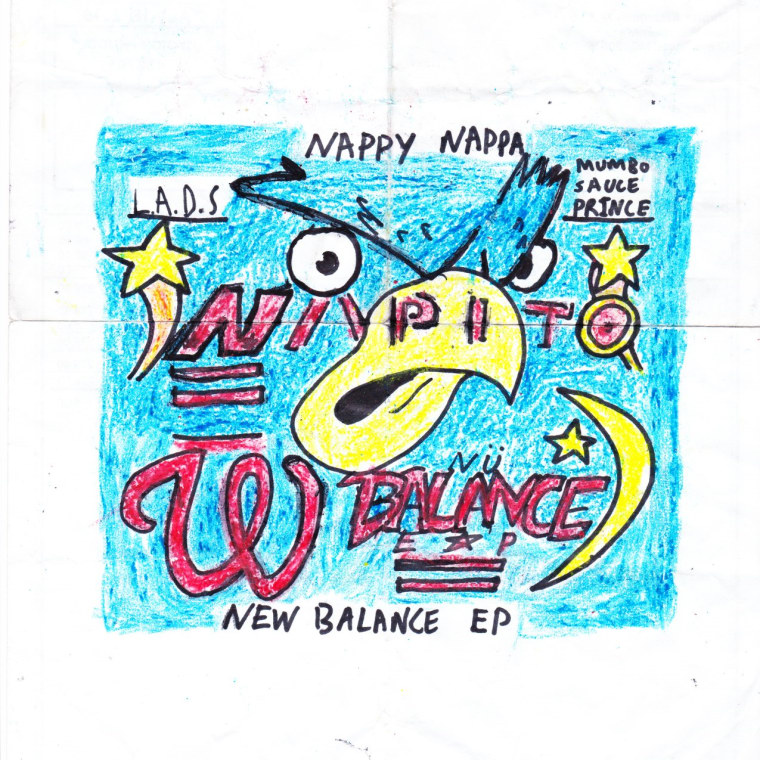 It's hard to break out of the daily monotony of life and the shitty situation that you've been dropped into. But with his New Balance EP, that's exactly what Washington, D.C.'s NAPPYNAPPA is trying to do.
Chronicling his optimism despite the odds pitted against him, the 20-year-old rapper takes listeners on a journey through his day-to-day highs and lows — a sentiment expressed with pristine candor on the project's opening track, "Goodday": "It's Friday night, I got no job like I was Craig/ but I don't trip, 'cuz I know better days ahead." Coupled with near-intergalactic beats from producers Black Moses and MR. DICKERSON, NAPPYNAPPA shares the challenges of life in Southeast D.C and beyond. But the music itself isn't preachy — the self-appointed "Mumbo Sauce Prince" is telling his own story, but often, you feel like he's telling yours, too.
At 14 tracks, the EP zigs and zags in the best of ways: from sun-soaked positivity ("Do My Dance") to matter-of-fact realness ("Leg") to contemplative and romantic ("Shameless"). Listen to the project in full below via Babe City Records, and cop a physical in cassette form here.