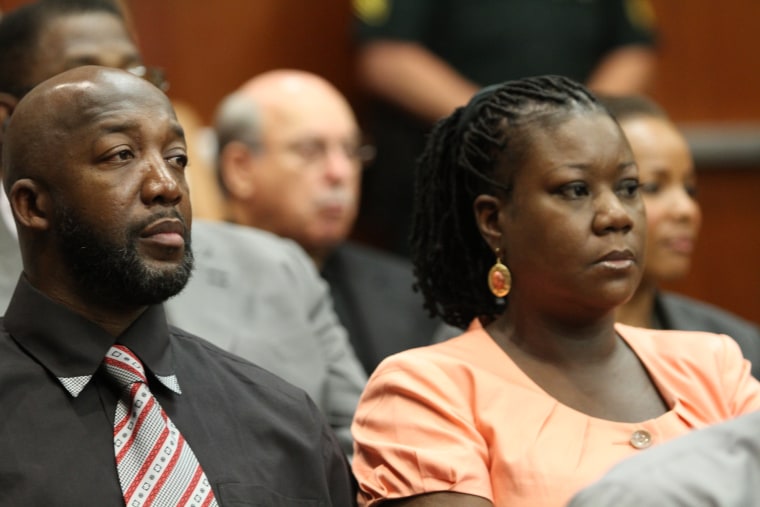 Sybrina Fulton and Tracy Martin, the parents of Trayvon Martin, revealed that they are each considering a run for political office in a new interview with USA Today's Capital Download. Fulton and Martin entered the national spotlight when their 17-year old son Trayvon was shot and killed by George Zimmerman. The Black Lives Matter movement was galvanized by Zimmerman's subsequent acquittal.
Both Fulton and Martin began considering respective runs after the election of Donald Trump, concerned that law enforcement will be emboldened to further brutalize minority communities. "Since Trayvon's death, we saw how divided the country is on these issues and we saw how the country can come together," Tracy Martin said. "You have those that are for uniting the country and you have those that want to be apart. And what this new presidency does, it takes those that want to be apart and it puts them right in the position where they can say, 'We'll change the laws, and we'll make it tougher.'"
"Before I was just comfortable with my average life, but now I feel like I'm just obligated to be part of the change," Sybrina Fulton said, before revealing that her ambitions could end in the White House. "[Y]ou start on the local level and then you work your way up and hopefully it will take us to a place where we can help more than just local, more than just state. National. That would be the focus." Fulton spent time on the 2016 campaign trail for Hillary Clinton.
This month, Fulton and Martin will release a memoir about their son called Rest in Power: The Enduring Life of Trayvon Martin.