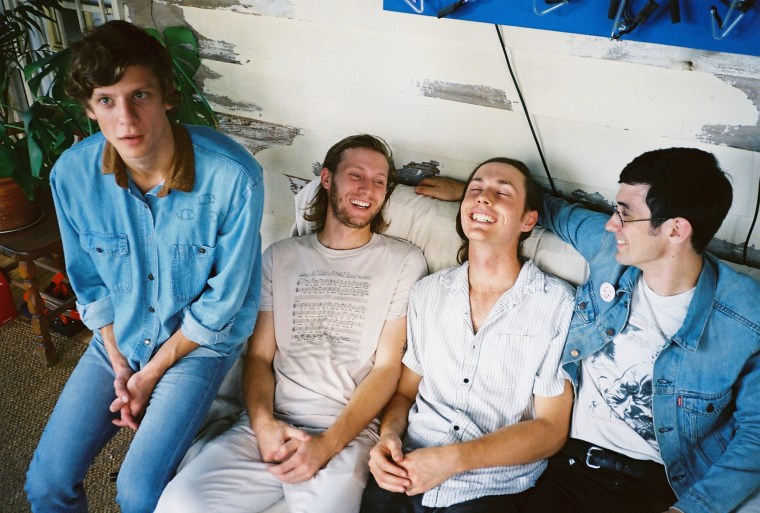 Bonny Doon, a rock band from Detroit, makes songs that are a little sad and a little psychedelic. The vibe reminds me of some of my favorite freak folk records, including the ones made by the sadly disbanded Vermont crew formerly known as Happy Jawbone Family Band.
Bonny Doon's first full-length was recorded with some help from melodic punk songwriter Fred Thomas. It features a bunch of really well-made songs, including "What Time Is It in Portland?" — an older, midtempo jangler that was refurbished for the occasion.
The track, streaming below, is about living in Detroit, a fast-paced town full of restless creatives, the kind of place where the scene is constantly rearranging itself. The song's classic-feeling guitar warmth could be a reaction to that instability; friends come and go, but freak folk is forever. "And the kids coming up, they wear nicer shoes/ Than the ones we used to wear," sings Bobby Colombo, one of the band's two main songwriters.
"Cities are so dynamic," Colombo told The FADER over email. "I think it's easy to feel like a spectator to the rapid change going on around you and not relate to it. There can be a certain fatigue from the perpetual reconstruction of your life in response."