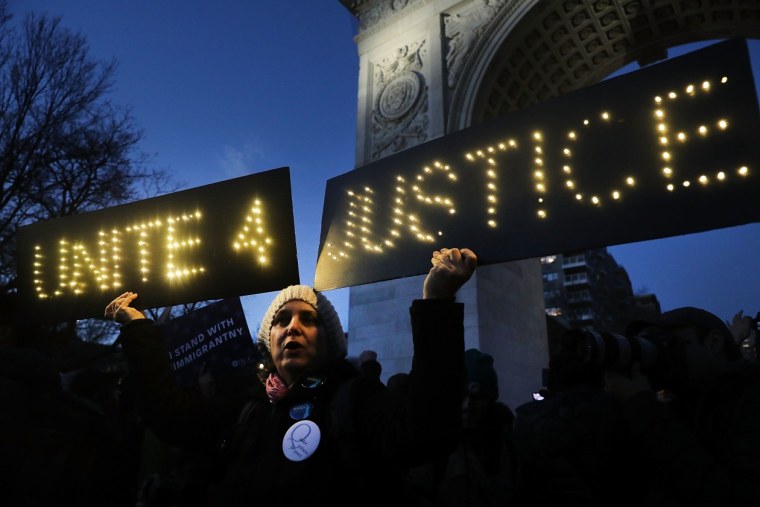 Donald Trump's immigration ban has been temporarily blocked by a federal judge in Washington state, based on a suit filed by the states of Washington and Minnesota against the ban.
Federal Judge James Robart granted a temporary restraining order against Trump's executive order, which blocked immigration and travel for citizens of seven different Muslim-majority countries and temporarily suspended the U.S. refugee program when it was enacted January 27.
Washington Attorney General Bob Ferguson told CNN, "This is exactly what we were looking for," in response to the restraining order. "In a courtroom, it is not the loudest voice that prevails," Ferguson said, "It's the Constitution."
The order from Judge Robart will apparently halt the enforcement substantial parts of the ban nationwide. According to CNN, a spokesperson for the U.S. Customs and Border Patrol said the agency will "review the order and comply with all court orders."
The immediate response they received from the Justice Department, however, was noncommittal. "The department looks forward to reviewing the court's written order and will determine next steps," said a DOJ spokesperson.
Read the full story here, via CNN.