Meet Lil Peep, All-American Reject
How a lifelong outcast became the internet's most divisive rising star.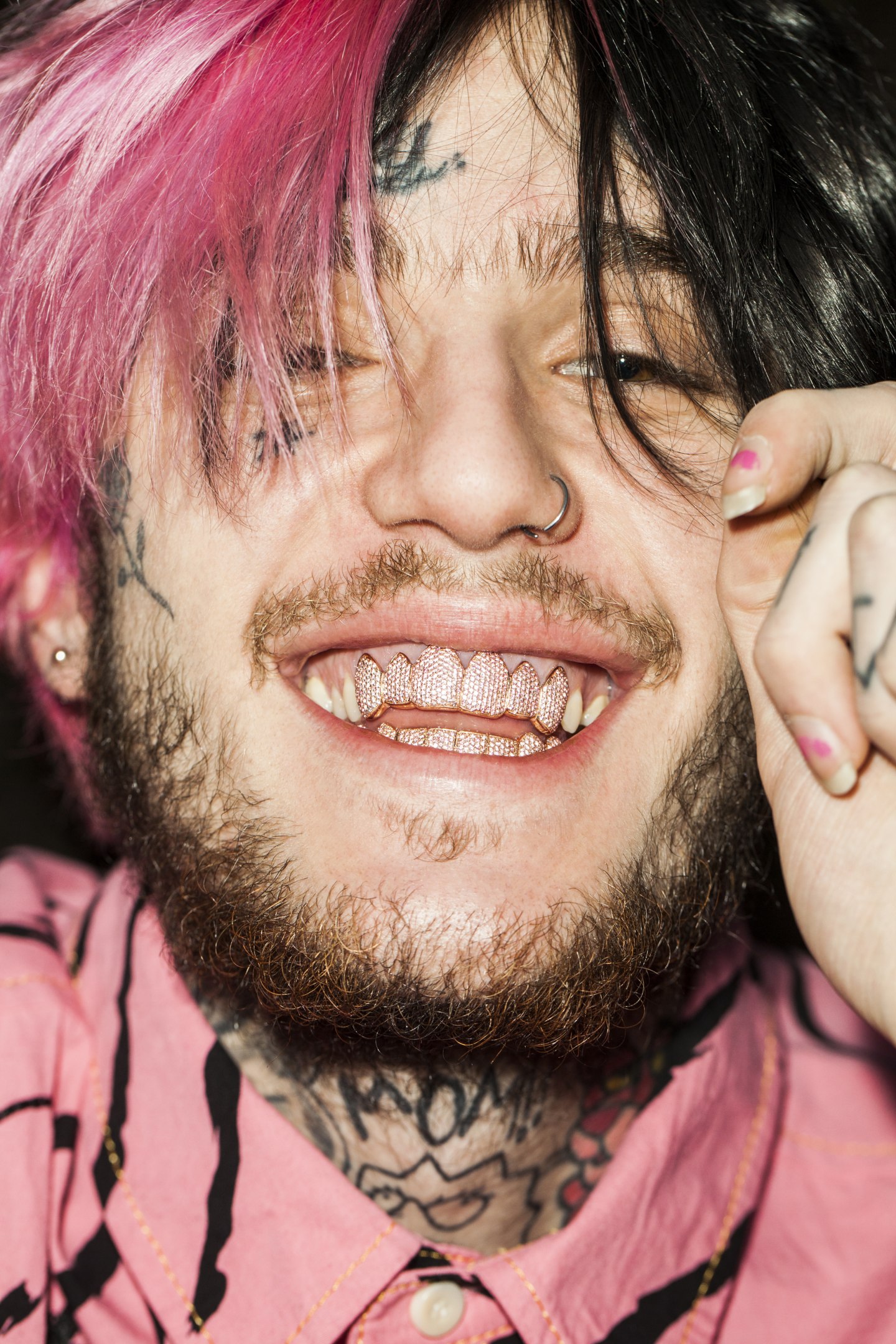 Lil Peep has gotten used to people hating him. Facetiming from a couch in his Los Angeles apartment, the 20-year-old songwriter made an observation that'll seem obvious to anyone who has encountered his slurry amalgam of mopey vocals and rim-rattling 808s. He let his freshly re-dyed black hair hang in front of his phone camera, temporarily obscuring the tattoo that screams "CRYBABY" across his right eyebrow. "I'm very… controversial for some reason," he said, with at least some amount of glee.
Peep was born as Gustav Åhr on Long Island, in "the shittiest fucking suburbs ever." As with many creative misfits from non-cities, he didn't really get along with many people. "They were like the stereotypical high schoolers from the movies," he explained. "It's hard to find people you fuck with." He spent a lot of time alone, and finished school in a low-pressure online program that required only a single essay a week, which he said his mom usually ended up writing for him.
Since he either hated (or was hated by) most of the kids he knew personally, Peep spent his teenage years holed up in his room, taking comfort in rap and punk records before eventually developing a fascination with weirder internet-based acts. All the while, he battled periods of depression and suicidal thoughts, vaguely defined darknesses that he still confronts in his life and music. "I was completely alone," he said of his younger years. "Being suicidal is a weird feeling. You get really reckless. And then in moments where I came really close to doing something stupid, I would go to music for help." He had the internet to rely on, though; it's how he first got involved with the underground rap circuit he orbits today. He said it actually saved his life.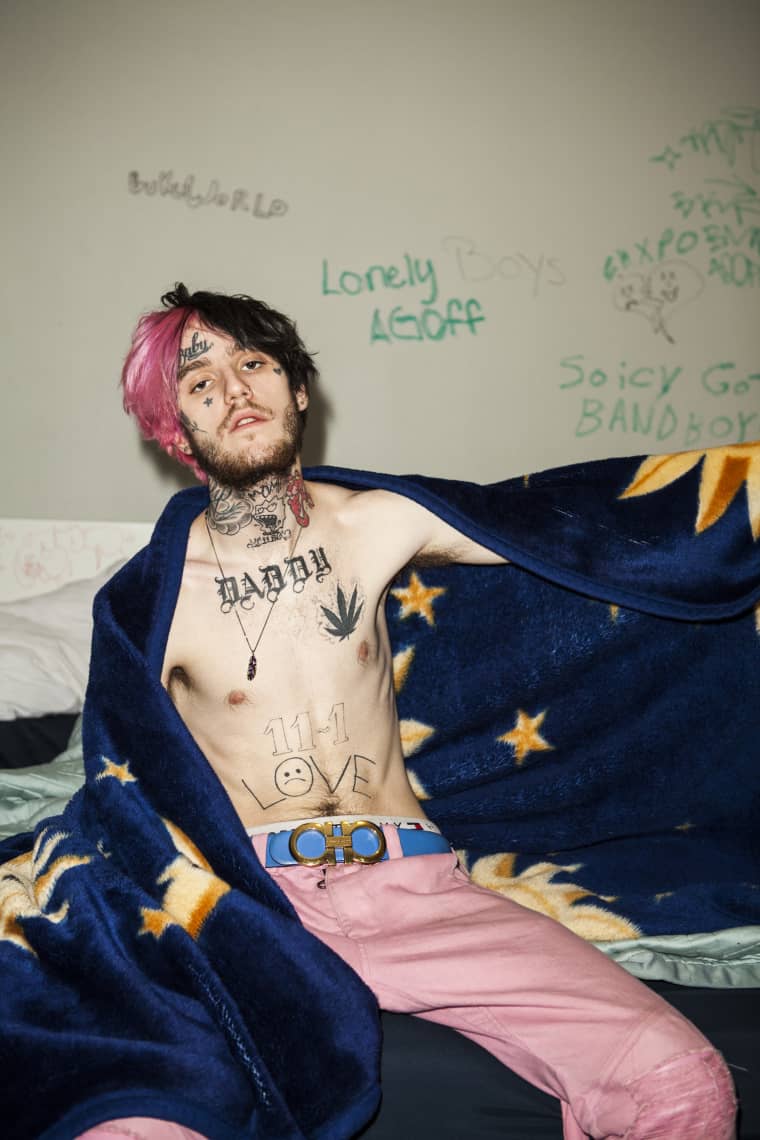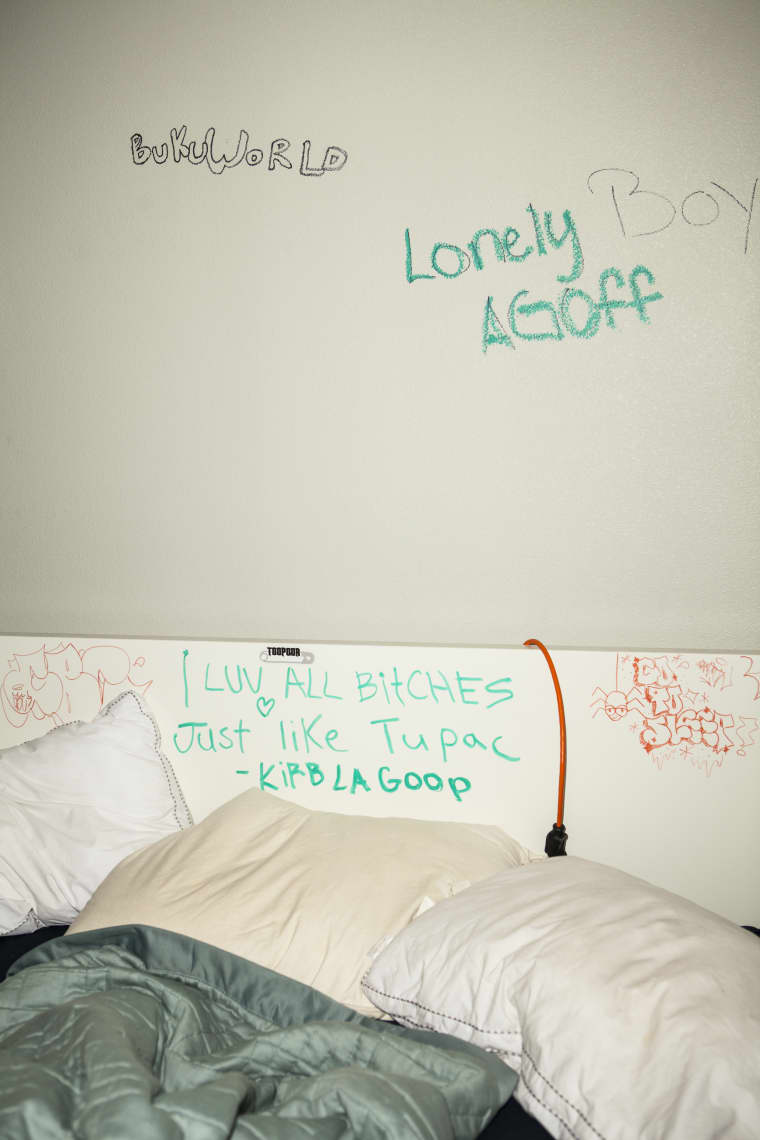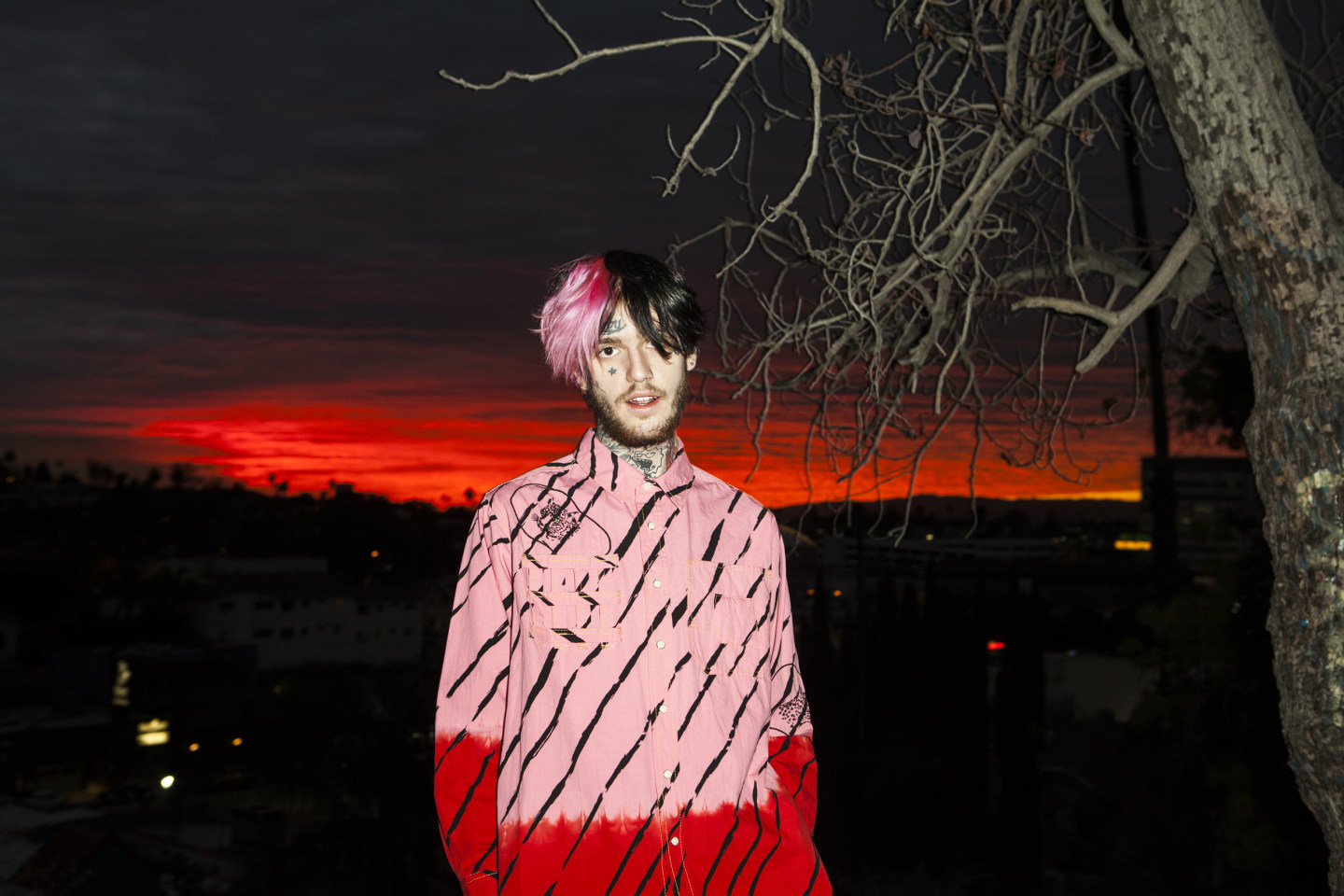 Like a lot of lonely bedroom pop projects, Peep's work started without much ambition. "I was just sitting in my room playing Skyrim," he remembered. "I was trying to make something that sounded good. I started out not thinking that it was going to become anything at all." He began singing and rapping near the end of 2015, and soon realized music-making came easy to him. "It takes me like five minutes to make a whole fucking song," he said.
In a little over a year, he's issued a handful of shorter releases, a pair of full-length mixtapes — titled crybaby and HELLBOY — and a torrent of SoundCloud loosies. The template most often plays out like this: a producer takes a recognizable sample of a guitar from a moody rock song, like Brand New's "The No Seatbelt Song" or a hit by scene giants Pierce the Veil, and pastes on some thunderously claustrophobic drum machine programming. Then Peep sings, raps, or screams over the top of it, usually about death, but also about drugs and sex. The wildly catchy results are somewhere between AFI and Awful Records — and whether or not you'll like it probably depends on if that unholy marriage sounds like a good idea. It certainly does to some; a few of Peep's first songs now boast over a million plays on YouTube, and his musical idols — who he won't name specifically for fear of seeming gauche — have started reaching out to tell him they're onboard.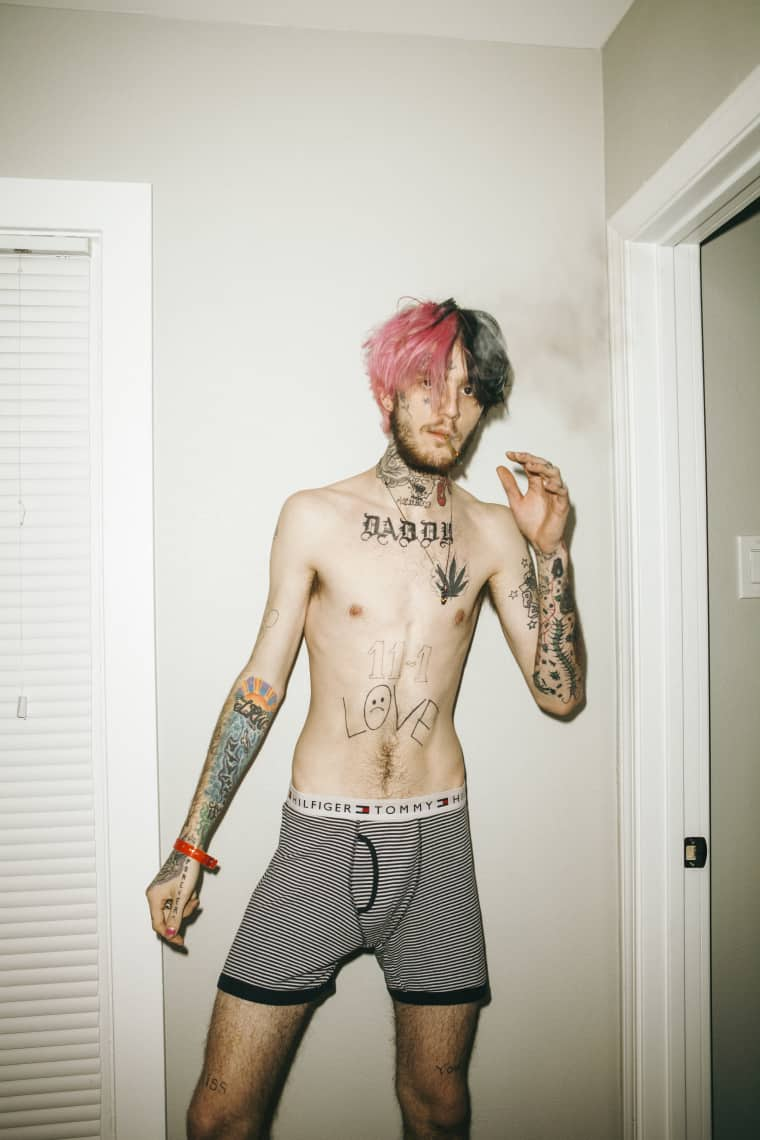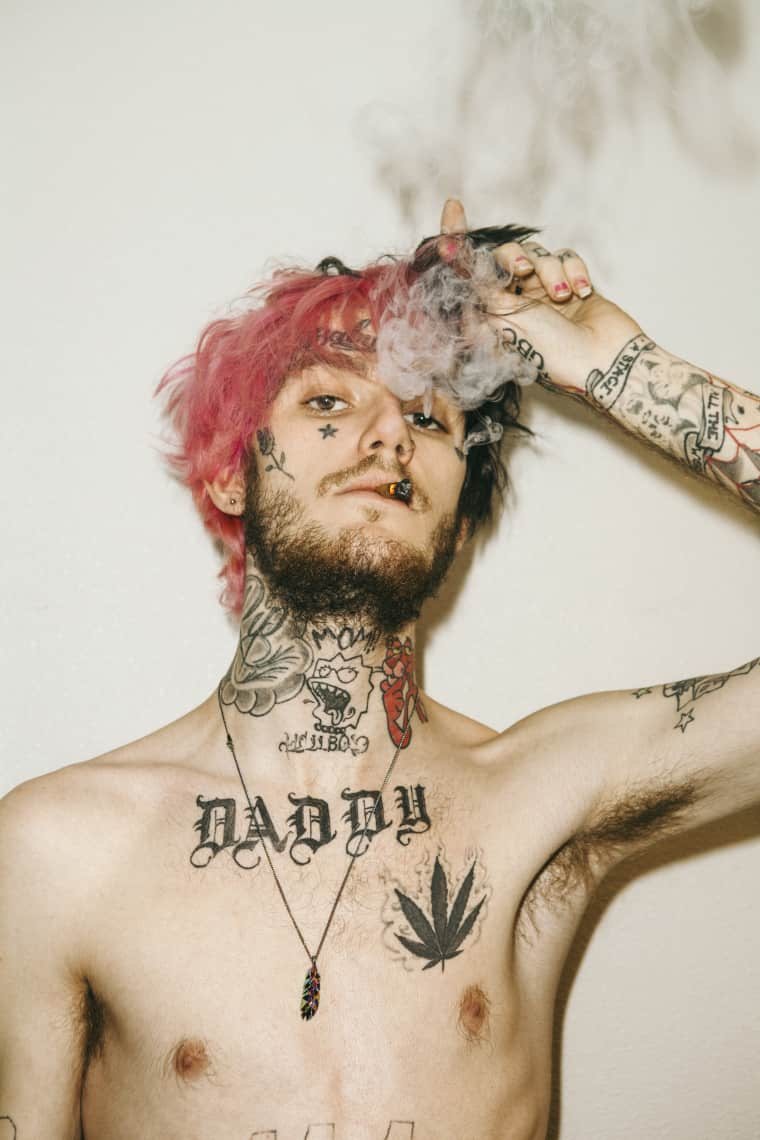 "I'm very… controversial for some reason."
Like the records his producers snip samples from, Peep's best moments are blunt statements of emotion, often delivered with the abrasive bombast of a Blink-182 chorus. For example, there's the opening salvo of HELLBOY's "OMFG," where he sings over a sample of an acoustic guitar from a Microphones record and a distorting kick drum: "I used to want to kill myself/ Came up, still want to kill myself." This stuff could be chilling in another context, but Peep's gloom feels triumphant, as if speaking those thoughts is what allows him to overcome them. He sees his music as a lifeline to other kids who are dealing with the same things. "It's there to let people know they're not alone," he said.
Now, out in Los Angeles, he's in the very beginning stages of putting together his debut album, which he plans to release at some point this summer. He's not worried about people hating it, because those who vocally dislike him — rap fans who see his music as a privileged take on the form, critics who'd rather see rock bands with similar themes get the attention, as well as generally hateful people on the internet ("Like homophobes and shit like that," he said) — aren't people he's ever wanted approval from anyway. "They're the same people I've been fighting my whole life," he said. "It's so easy to ignore them at this point — especially because I have Louis Vuitton sneakers."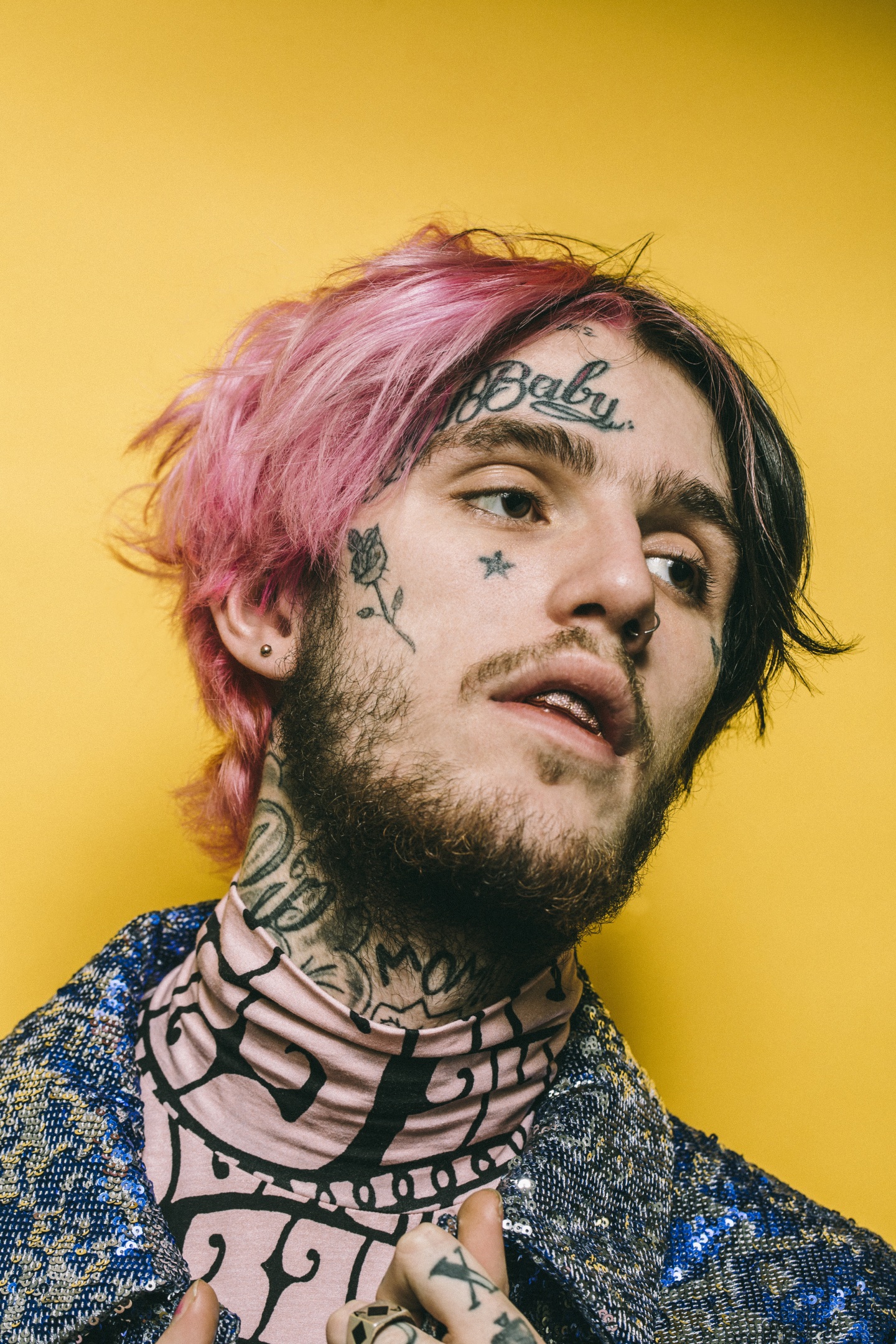 Watch Lil Peep's "Girls" video:
From The Collection:
GEN F