Keyshia Ka'oir Is All Love
How Keyshia met Gucci Mane, stuck by his side, and became America's sweetheart.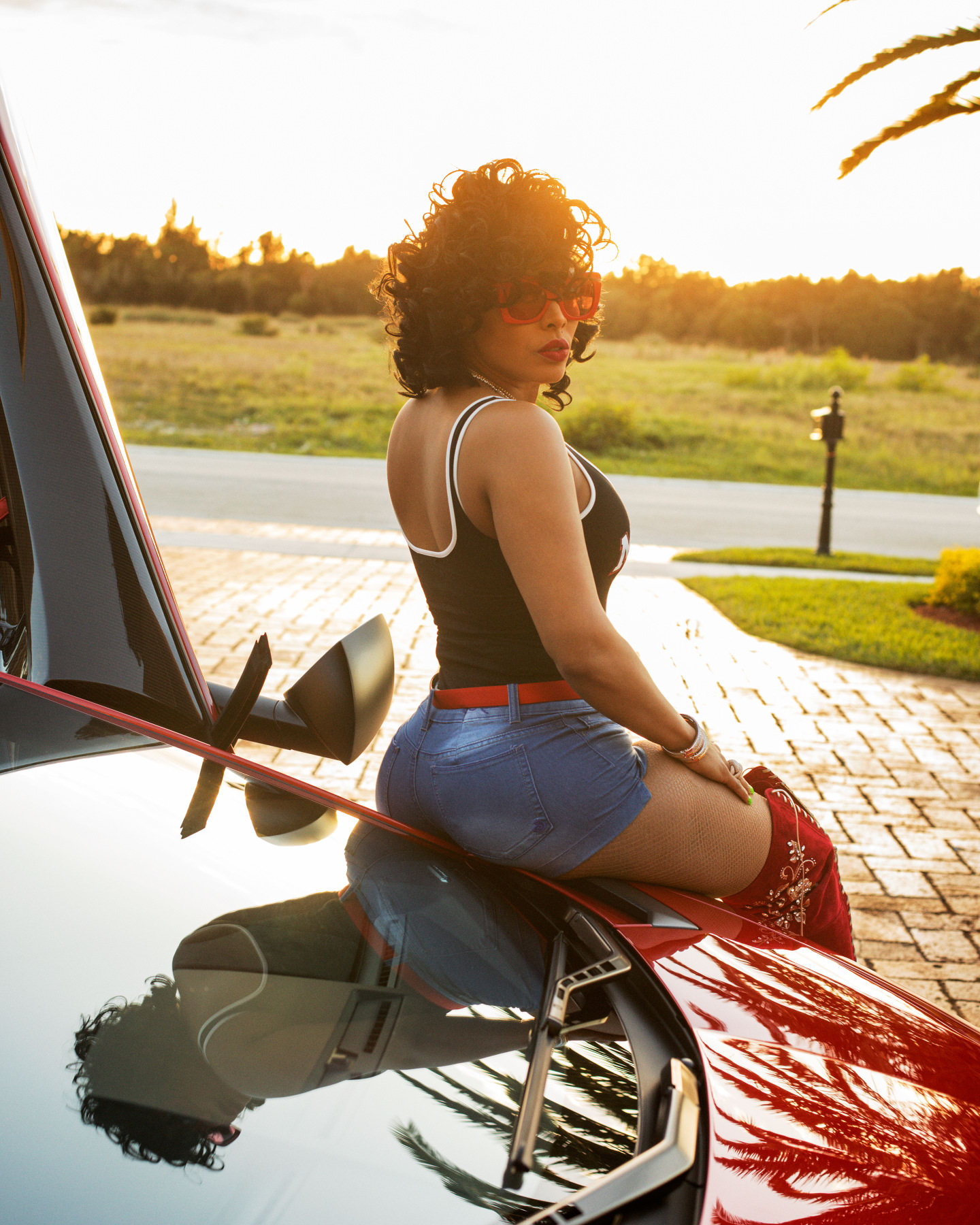 If true love is patient and kind, then Keyshia Ka'oir is the physical embodiment of human devotion. A self-starting beauty and wellness entrepreneur — Ka'oir is the CEO of her eponymous cosmetics and fitness lines — she is also engaged to Gucci Mane, or as the couple say themselves, one half of The Wopsters. The 32-year-old stuck by him during his most recent prison sentence and was instrumental in setting up his new clean-eating and fitness-focused lifestyle. Since Gucci's release in May 2016, the lovebirds have broadcast their lives on social media, wearing matching waist erasers during poolside workouts, and flashing dazzling furs and jewels every time they manage to make a public appearance.
Over the course of a long phone conversation from her bed, Ka'oir explained how she and Gucci got together, the way they completely avoided the paparazzi after his release from jail, and her hopes for their shared future.
KEYSHIA KA'OIR: In 2010, Gucci was in jail in Fulton County, and I was the XXL "Eye Candy of the Year." When you're in jail, you get these magazines with the sexy models, so he got the magazine, too. I had already been in Timbaland's "Say Something" video and Gucci had seen the video. He called [his manager] Amina from jail, and he was like, "Who is Keyshia Ka'oir? I want to meet this girl." He was like, "I'm getting out soon, I need her for my next video, you have to find her!"
A day or two later, I got a call. Amina was like, "I work with Gucci, he wants you to —" and I'm like, "Whatever." Because I don't even want to be around rappers. But Gucci kept asking, and eventually I agreed. When he got out of jail, they flew me to Atlanta right away to do the "911 Emergency" video. That's the day we met. He was in love with me on sight.
Gucci has always meant a lot to me. A lot of times, I feel like he's misunderstood. I know that I'm one of the few people that really understands him. I was his biggest support system, and no matter what he goes through I'm going to be there for him. Why would I turn my back on him now?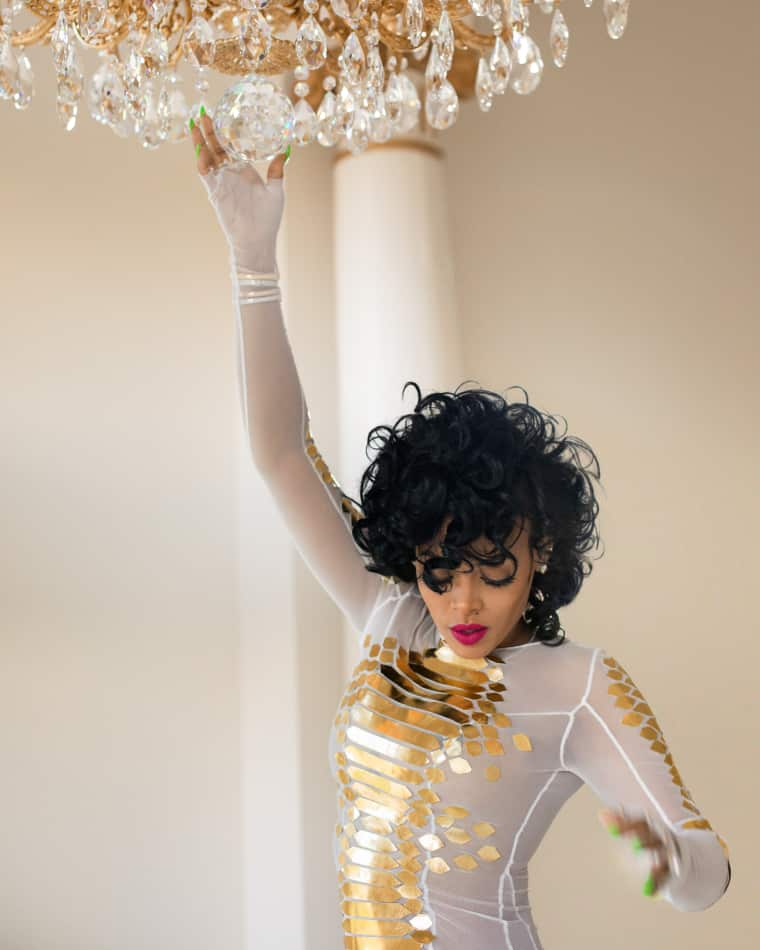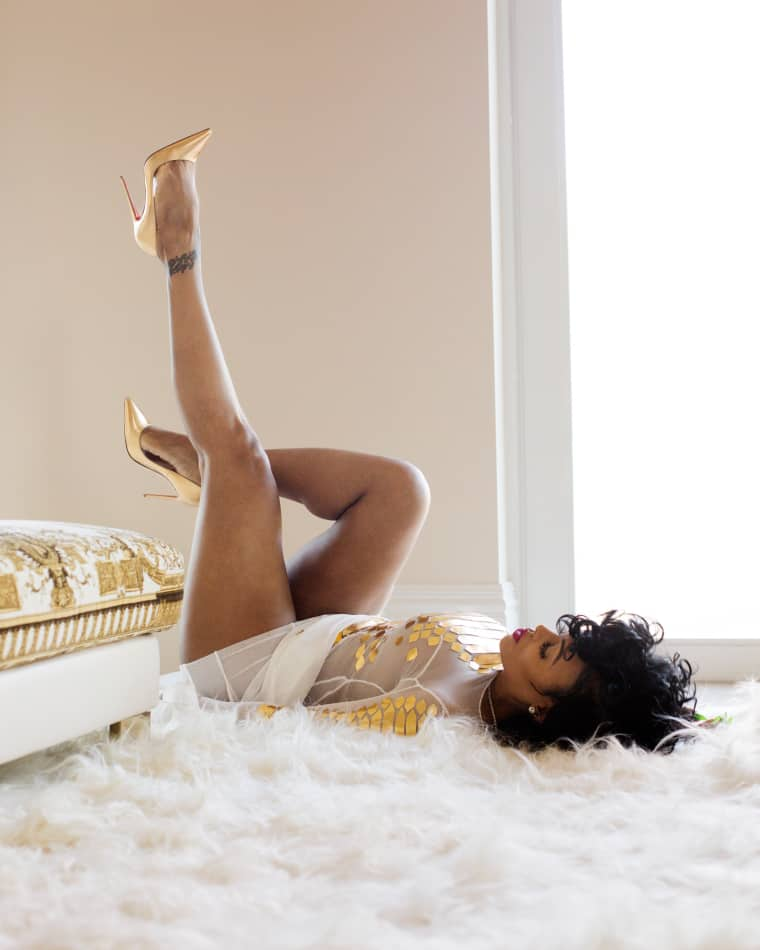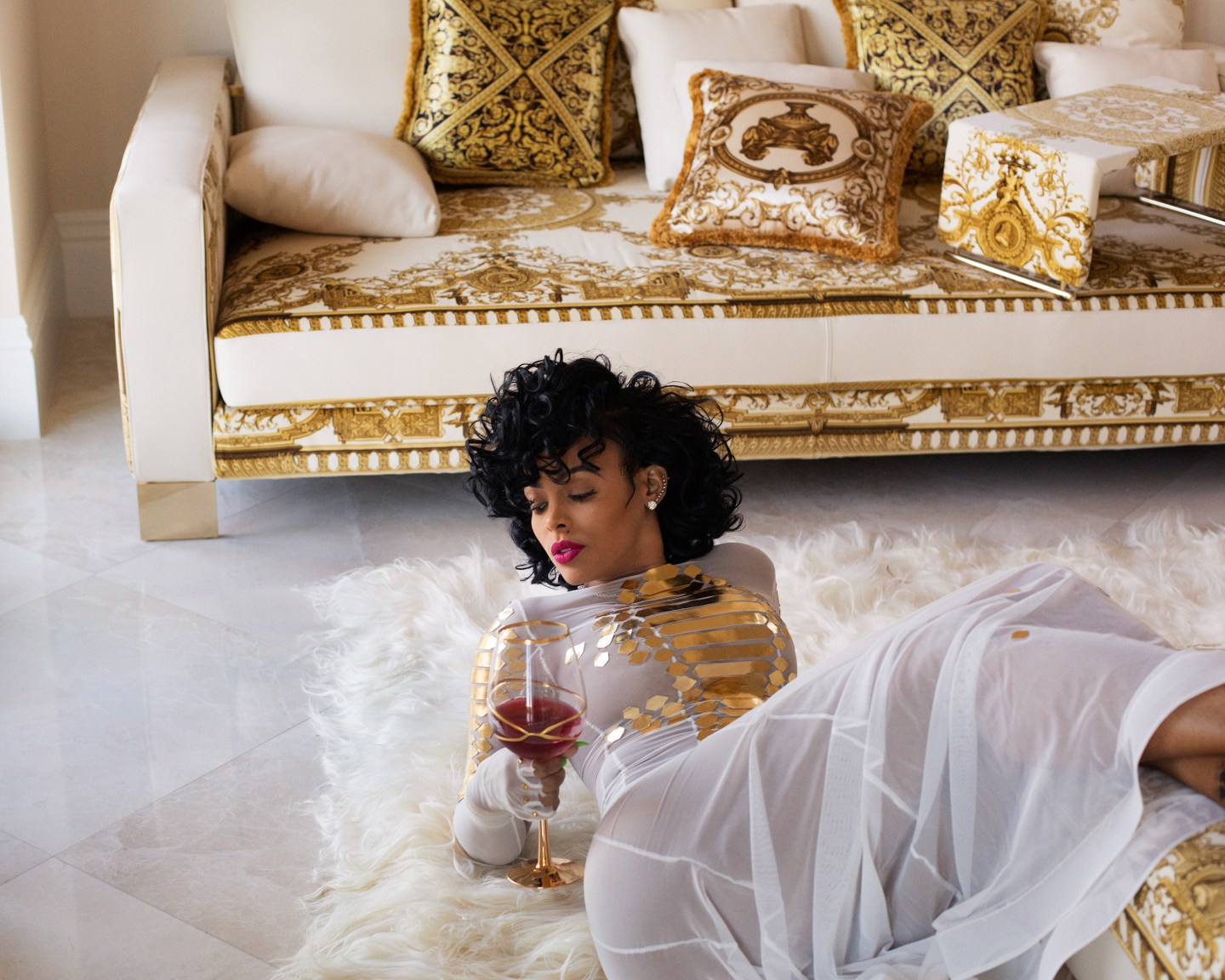 Him being locked up over the years was hard at times, especially around birthdays and Valentine's Day and Christmas. Those days were a bit down for me. But I knew that he was going through more than I was, so I had to be strong for him. At the end of the day, he's a human being. Even though I'm a woman, I never broke down. I never cried to him on the phone.
Whatever businesses I was doing, I involved him. I told him my plans, what was going on. We spoke at least five to six times a day. We emailed every day. We had a schedule together, actually. He would get up, we'd both get up. We're not seeing each other, but we'd know what's going on. I felt like I did the time with him. We'd work out, let's say from 8 to 10 a.m., and then by the time we shower and have lunch, he'd call. I'd ask, "What did you eat today?"
There were days that he would cheat, and then I'm like, You can't cheat: you're not like that! That way you wasted our whole workout and our eating together for three years. We want to lose the weight, we want to focus, we want to be sober, we want to be more business-minded. Your brand means a lot, your fans mean everything to you. You have to do great music, you're a parent. He no longer wanted to have the gold in his mouth, and I didn't either. That was a decision we made together. He came home and we took them out.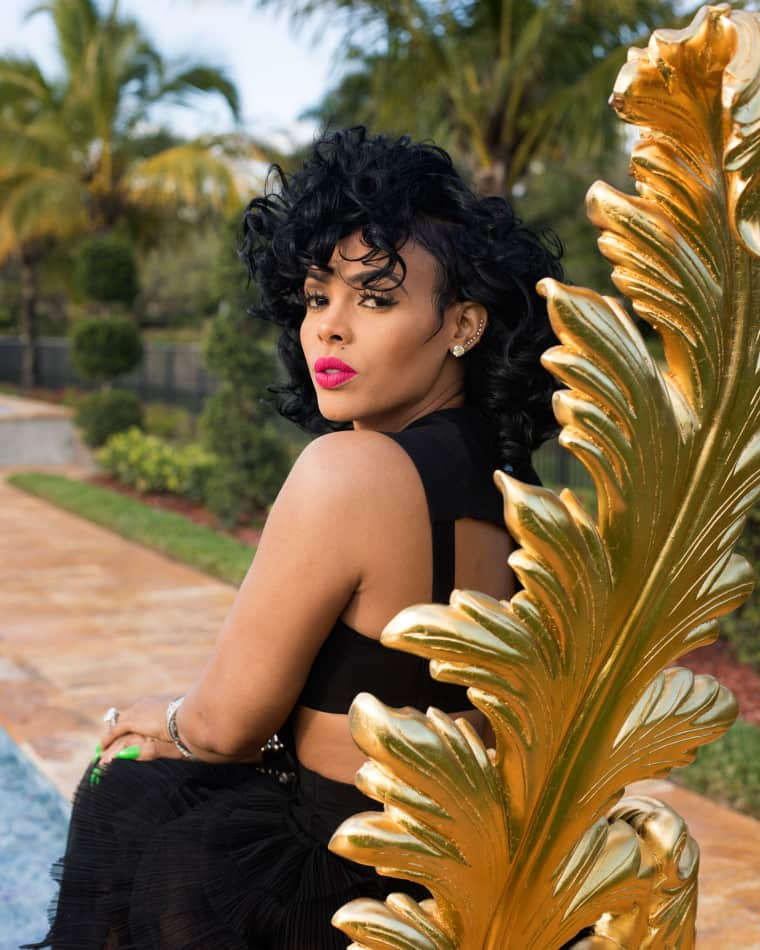 "This is how we keep everything together: we stay focused."
We knew he was coming out months before other people thought, but we kept it a secret. We didn't even really want the lawyers to know, because we didn't want it in the media. He was in Indianapolis, so we had to figure out how to get through the airport. They're used to me having a mohawk, so I put some long weave in. I bought him a black jogging suit with a hat and some glasses. He was super skinny, so he looked different. I flew to Indiana two days before and I stayed in a hotel. I asked him, "Do you want security?" He said, "No, that's going to bring us too much attention." I rented a car by myself and I drove an hour in the woods. I picked him up alone, then drove us back to the airport in secrecy. Like some shit you see on Lifetime.
Gucci didn't have an ID. His ID just said Federal Bureau of Prisons. At the airport, they were like, "He doesn't have a driver's license." I said, "Well, a federal prison ID is a valid ID to travel because it's through the federal government." I had my story together and they were like, "She's correct." They searched him more than they would search another person, and then people came up to us and said, "Oh, are you supposed to be the fake Nicki Minaj and Gucci Mane?" People didn't believe it was us.
When we got to Atlanta, we got off the plane on the runway and we had a private service that took us to our home. Then when we got home, that's when I started posting on Snapchat. That was all my plan.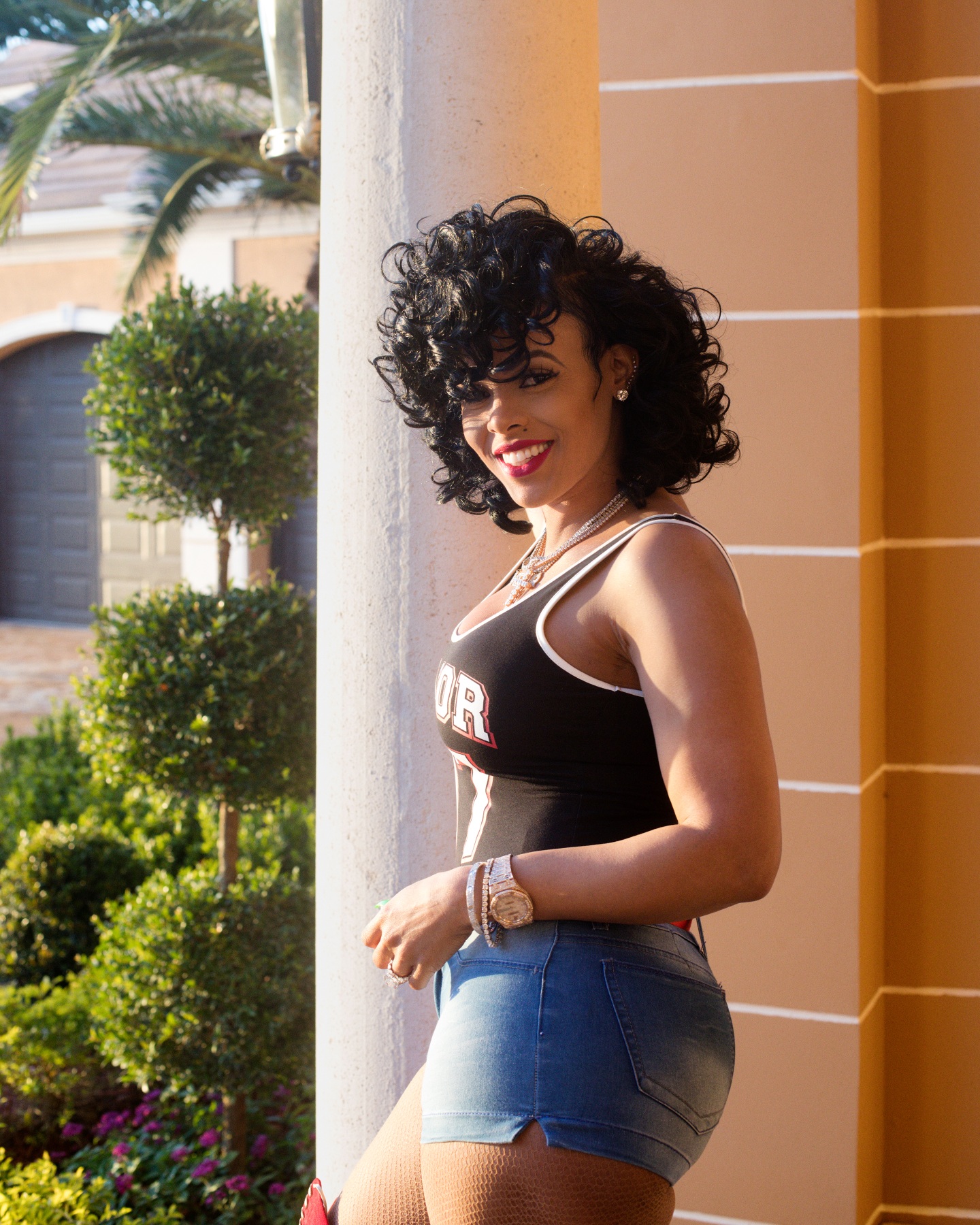 "I rented a car and drove an hour in the woods, then drove us back to the airport in secrecy. Like some shit you see on Lifetime."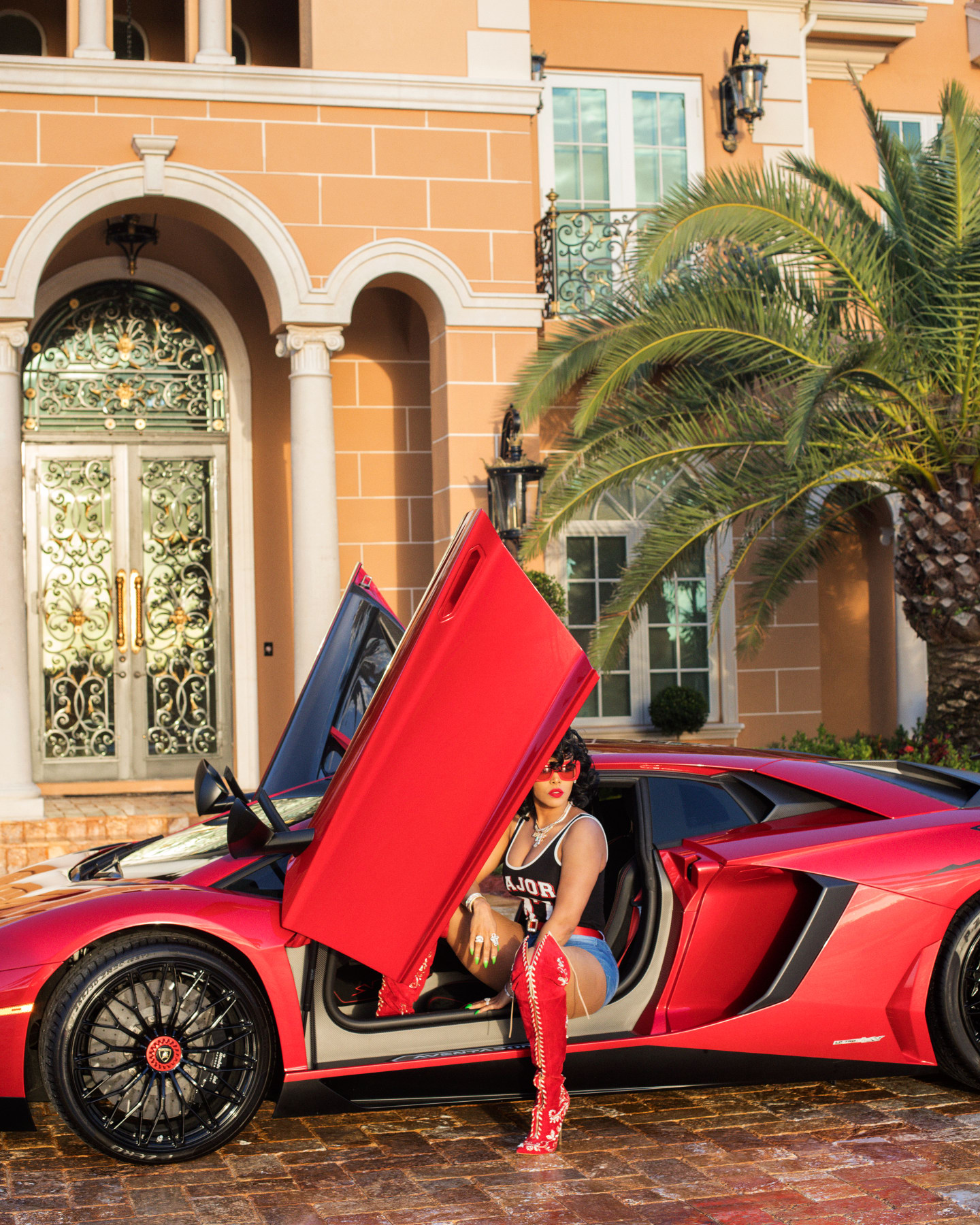 His house arrest was another thing we made fun. We had this big mansion, just the two of us, and I cooked every day. We worked out every day. We did everything we were doing while he was in prison, but this time we were together. It was fun for us to be alone and not want to go anywhere. We didn't care. We enjoyed it so much, because it was like two people locked on an island, locked up somewhere on their own, and they haven't seen each other for real in three years. We loved every minute of it.
These days I often tell him, "We have to be on a schedule." We don't just lay in bed all morning until 12 or 1 o'clock. We get up for work in the morning at 9. We have business calls, we have emails, and we're ready and alert. We work during the day, and at night we eat our dinner. Then we take a shower and we lay down. We have a normal life. Staying in the studio until 6 or 7 in the morning with everybody smoking and drinking, we don't do that stuff. Because that becomes trouble. This is how we keep everything together: we stay focused.
He's an artist. He's going to be on the road, he's going to be in the studio, but I trust him and he trusts me. We don't have energy to worry about that stuff. Believe it or not, we don't argue. Never. We might disagree, and that might last for five minutes, but we don't fight. If I disagree on something, he'll say, "You know what babe? You're right." If he says I'm right, what else can I say? It's over with, we're done.
We really have a very loving, honest relationship. Nothing is for the media, nothing is fabricated. We're two people that have been together for about eight years and have been through so much. We're willing to move on and move past what we've been through and just look forward to what we have for our future, and to just be happy.