Beyoncé's Grammys night ended with her winning two awards and wowing the world with a couple of Lemonade highlights. She also proved to be one of the best dressed stars at the ceremony. Bey looked flawless on the red carpet in a sequinned ruby gown and again in a Gustav Klimt-inspired gold number for her live performance.
Both looks were designed by Peter Dundas as part of his first solo creations under his own name. Prior to striking out on his own, Dundas was the creative director of Roberto Cavalli and has dressed Beyoncé for more than 10 years.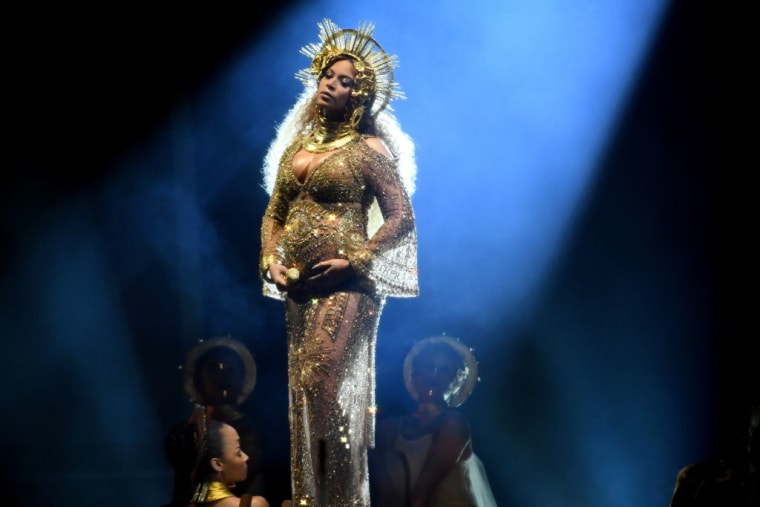 In an interview with Vogue.com, Dundas said that designing clothes for a pregnant superstar brings its own unique challenges. "It's particular mainly because her measurements were constantly changing, and also keeping it a secret from my collaborators became increasingly challenging as she grew," he said.
Dundas explained that 50 people were working on the gold dress for a week straight. Embroidered sun rays symbolize the African goddess Oshun while Dundas added two cherubs on the hips dressed in ivy.
You can see his original sketch for the live performance dress above and the dress worn during the ceremony below.