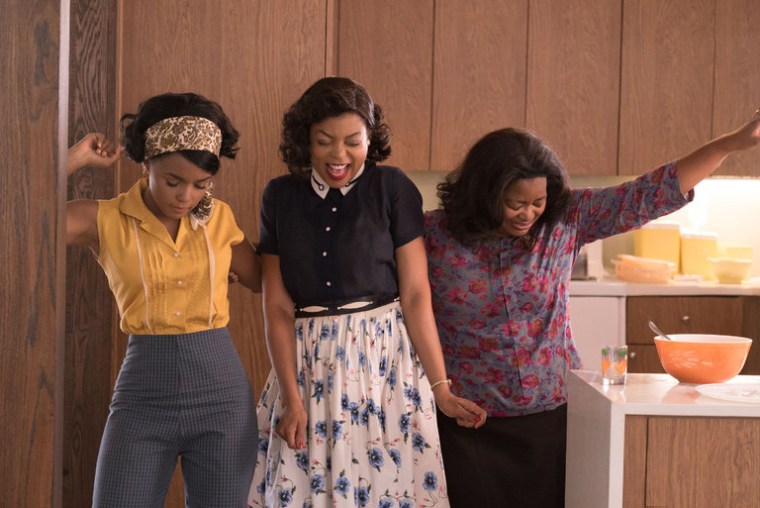 Hidden Figures, the Oscar-nominated film about three African-American women who helped NASA win the space race, will be screened for free in cities across the country later this month. Fox and AMC Theatres have arranged a series of free screenings of the movie on February 18 to coincide with Black History Month.
14 U.S. cities will screen the film in total with screenings confirmed for Atlanta, Baltimore, The Bronx, Charlotte, Chicago, Dallas, Detroit, Los Angeles, New Orleans, Philadelphia, Oakland, St. Louis, Miami, and Washington, D.C.
Tickets are available here and will be distributed on a first-come-first-served basis. Schools and non-profit organizations have also been invited to apply if they want to host an additional screening in their town.
Hidden Figures is set in the 1960s and stars Taraji P. Henson, Octavia Spencer, and Janelle Monáe as three NASA mathematicians working during the Space Race. The film also stars Mahershala Ali, Kirsten Dunst, and Kevin Costner
Watch a trailer for Hidden Figures below.