There's Nothing More Punk Than Being Yourself
How PWR BTTM is making guitar jams to empower every misfit.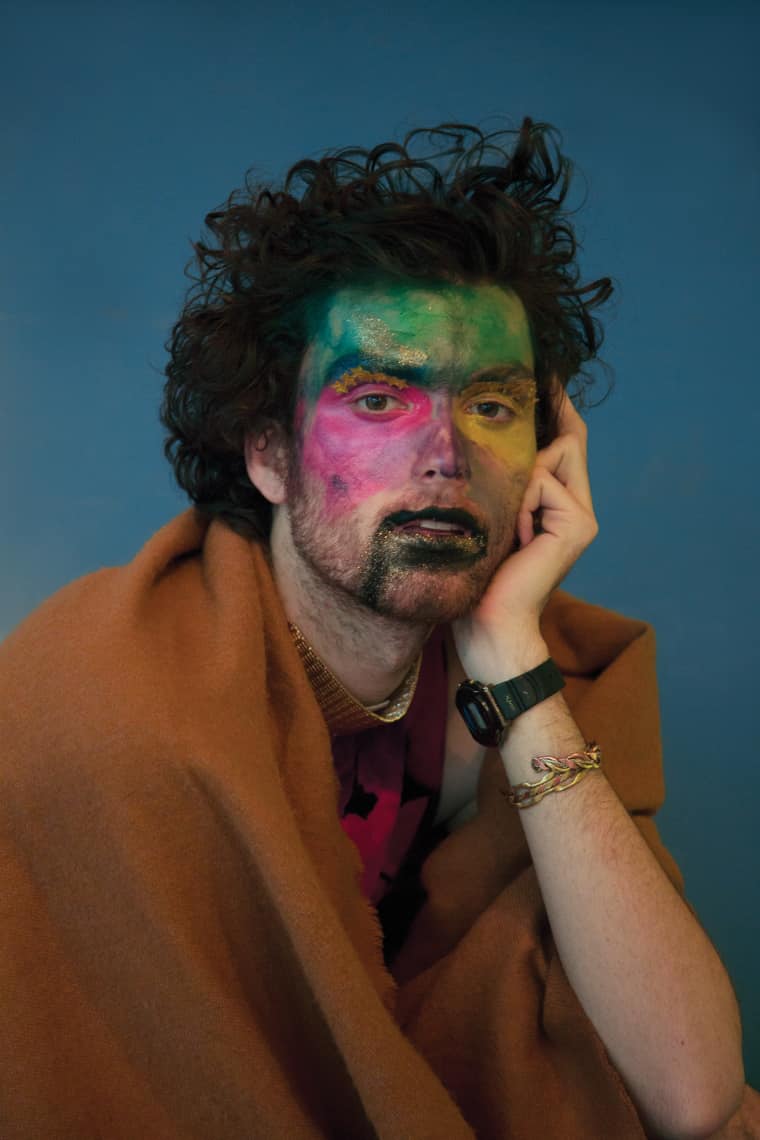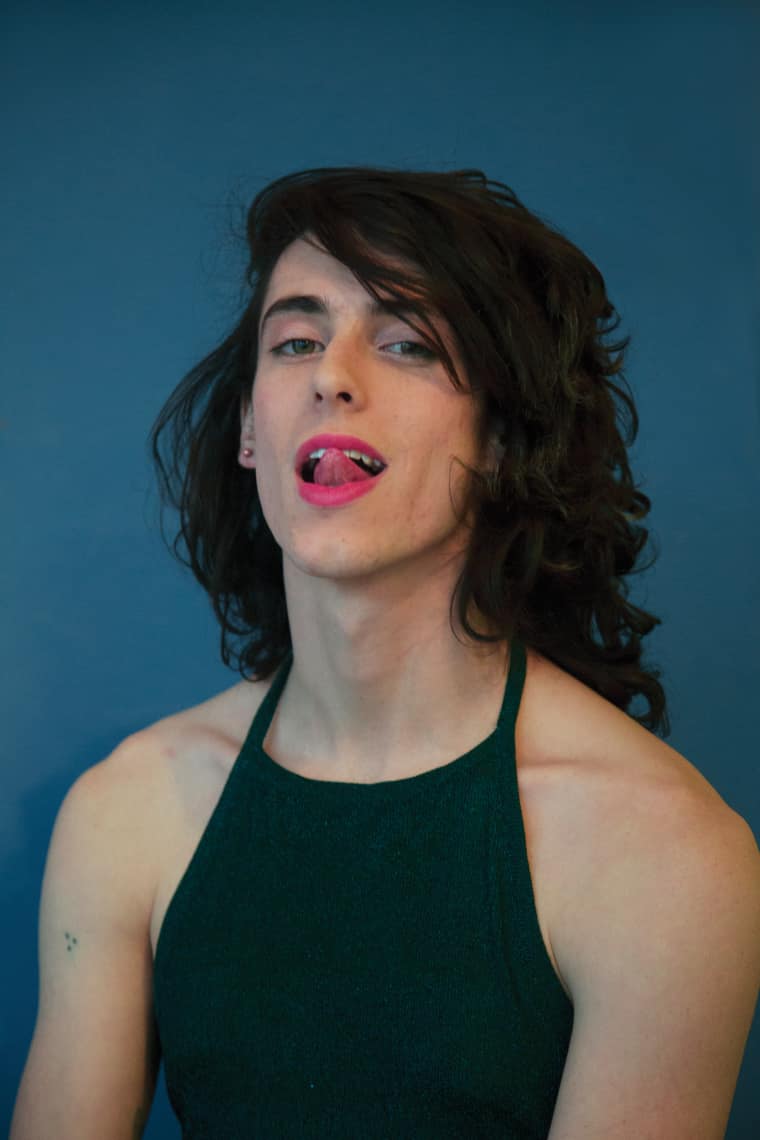 Ben Hopkins and Liv Bruce, the pair behind the radically queer pop-punk band PWR BTTM, are self-described "best frenemies" who favor hugs over handshakes and leave a trail of glitter wherever they go. When we met backstage before their show at the legendary Lower Manhattan venue/restaurant Joe's Pub, the pair surrounded me. Ben, 25, towered over my left, while Liv, 23, cozied up to the right — they called it a "PWR BTTM sandwich."
"We're like in Dragonball Z when they do a 'super saiyan' move and turn into one fusion person," explained Ben, who's wavy-haired and gangly. Liv, a sarcastic brunette with big, dark eyes, suggested they're more like Flotsam and Jetsam, the mischievous eels in The Little Mermaid. Either way, the duo's special connection helps them explore, from all angles, what it means to know yourself when nothing is stable within or around you — which is how it tends to feel when you're in your twenties and queer and Donald Trump is president.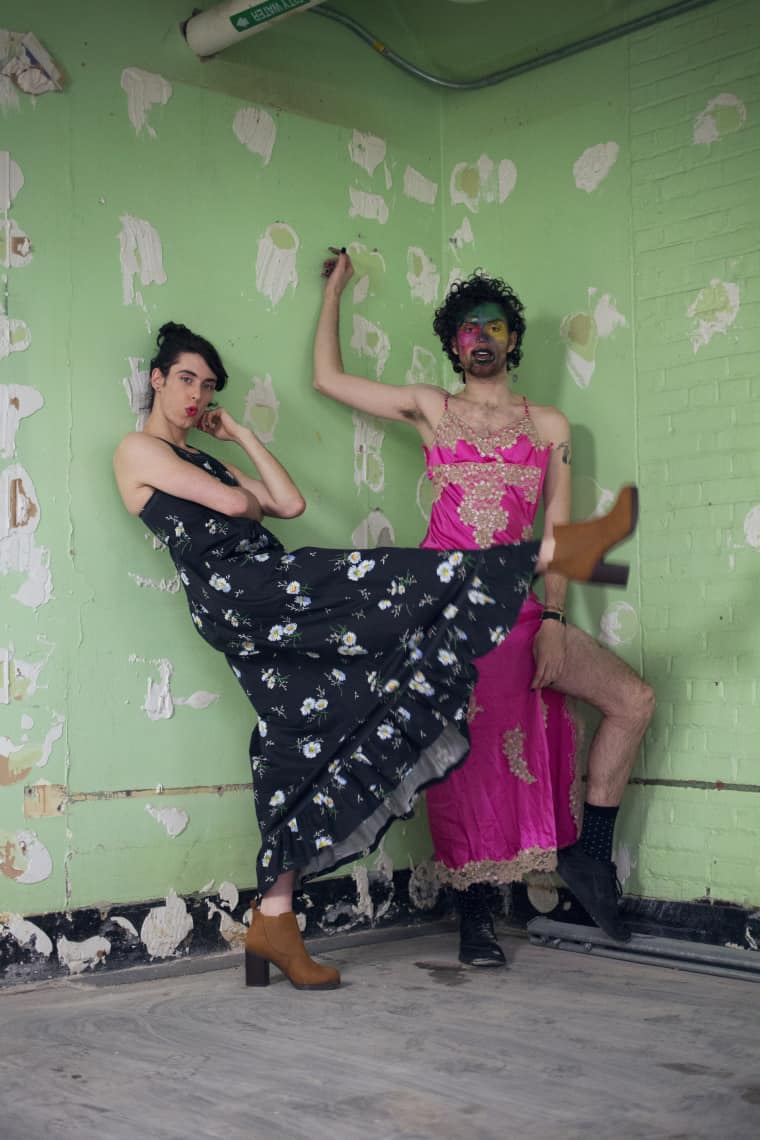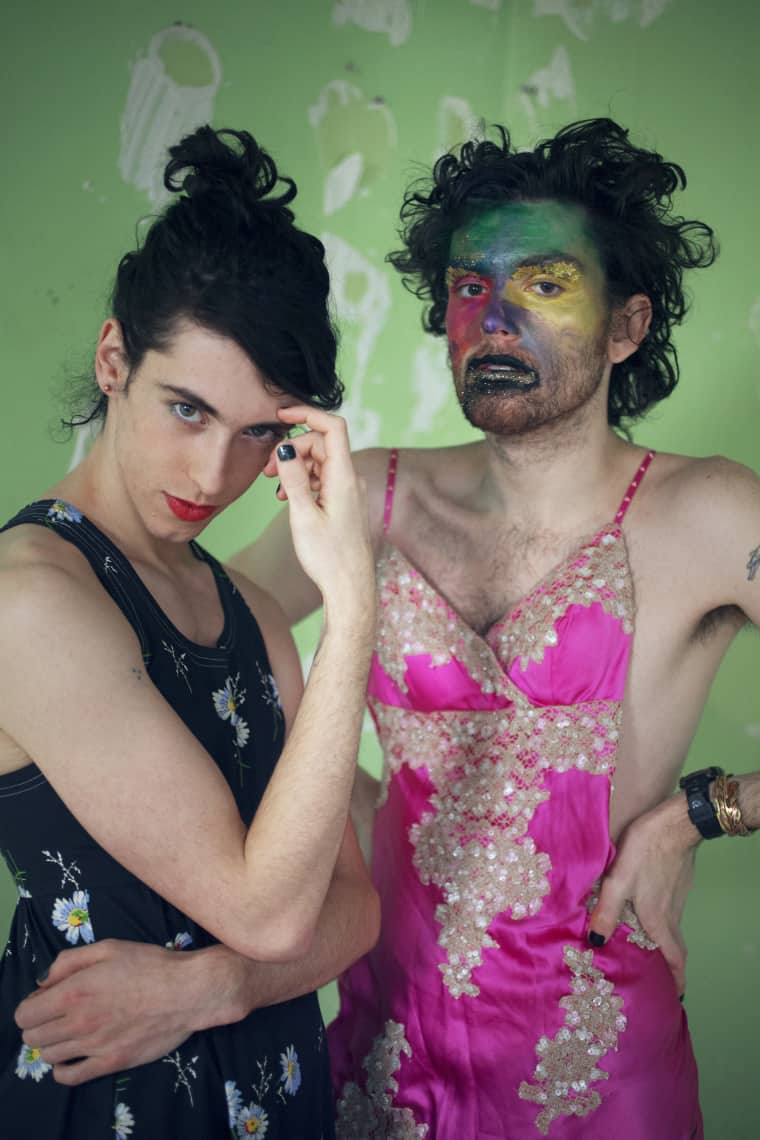 "I'm a human being — I'm always gonna have this baggage, so the best I can do is learn how to wield it gracefully."— Liv Bruce
PWR BTTM started at Bard, a tight-knit college in upstate New York. While Liv finished up their dance degree in spring 2015, Ben, a theater major one year ahead, hung around campus, googling things like "How to be in a band" and DMing labels on Twitter asking them to release PWR BTTM's first album, Ugly Cherries, a collection of ramshackle guitar songs about the frustrations of being young, lonely, and stuck in a rut. (It worked, too: Father/Daughter and Miscreant put out the LP in September 2015.) Ben and Liv write songs separately, each singing lead on their own compositions. Liv's are cheeky, and often supported by to-the-point guitar lines and echoed shouts; Ben is fond of escalating instrumentals and brings a wistful, dad rock vibe.
PWR BTTM's second full-length is called Pageant and it comes out this May. It's punchy and powerful, like the best '00s emo and pop-punk records — if they'd been funnier, less mopey, and had directly referenced the sour taste of semen. The tracks are largely about the emotional growth the pair has experienced since the first LP, together and on their own. "When I listen to Ugly Cherries, I see the same person in a very different period of their life," Ben told me. "On Pageant, I was writing about performativity and experiencing dysphoria — not knowing what gender I was supposed to be performing, or what I was trying to be a part of." He broaches that unease boldly on the album's title track, his voice halfway between The Goo Goo Dolls's John Rzeznik and the folksy-punk sound of Paul Baribeau: "Body says to my brain/ 'I am going on vacation.'"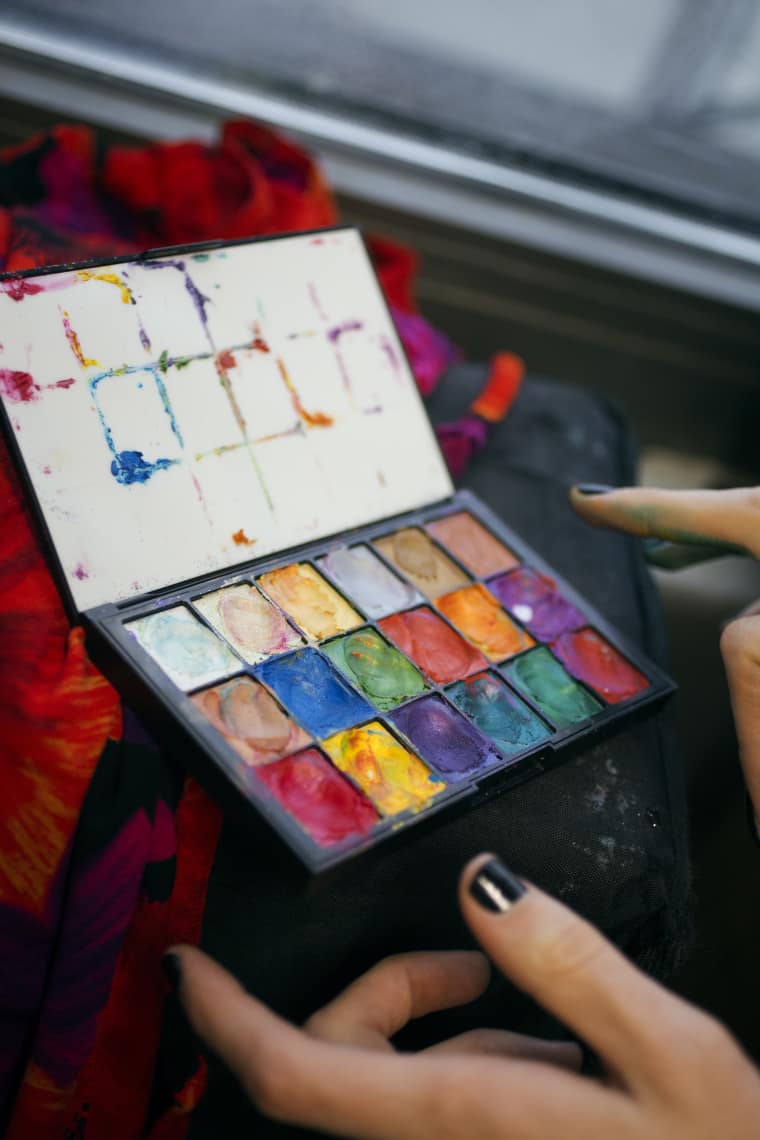 On "Sissy," a bubblegum rock song with a Broadway bent, Liv, who considers songwriting to be "a mystical process of reading the tea leaves of your own mind," wonders what their life would've been like if society wasn't so insistent on stuffing people into binaries: "Who would I be if they never had taken my body/ Drawn a blue box around it, and put a toy gun in my hand?/ Would I get such a thrill out of being so girly and naughty?/ Would I be so determined to be anything but a man?"
"I'm a human being," Liv told me. "I'm always gonna have this baggage, so the best I can do is learn how to wield it gracefully." Creating spaces in which to shift around is central to PWR BTTM's spirit. "I feel PWR BTTM happening most [when we] do it live," Ben explained. "We played 108 shows last year, which was hard, but beautiful, and taught me so much about myself."
Onstage at Joe's Pub, Ben's face was slick with gold glitter and sequins, and his guitar had googly eyes stuck to it. Liv glowed from their spot on the drums in a pretty blue shift. Both performers were flush with quips and zingers, teasing each other and the audience with warmth and shrewdness. The venue was a little more grown-up than is usual for them, but there's nothing that can stop Ben and Liv from being themselves — witty, boisterous, and confident in their uncertainty. "We reek of the liberal arts," said Liv, laughing. And later, after falling down a small set of stage-side stairs, Ben added: "Feeling weird in public is a very radical thing."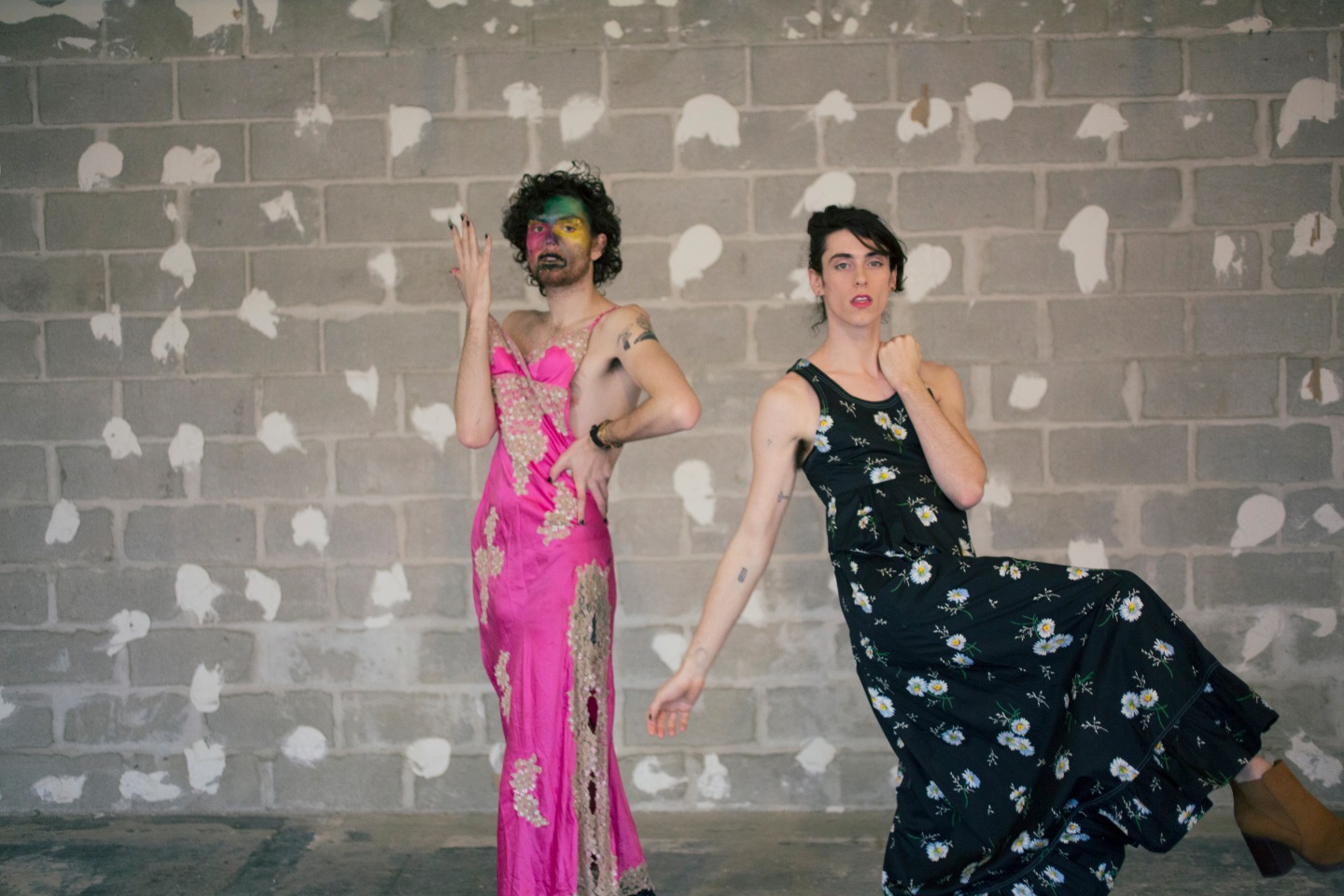 From The Collection:
GEN F