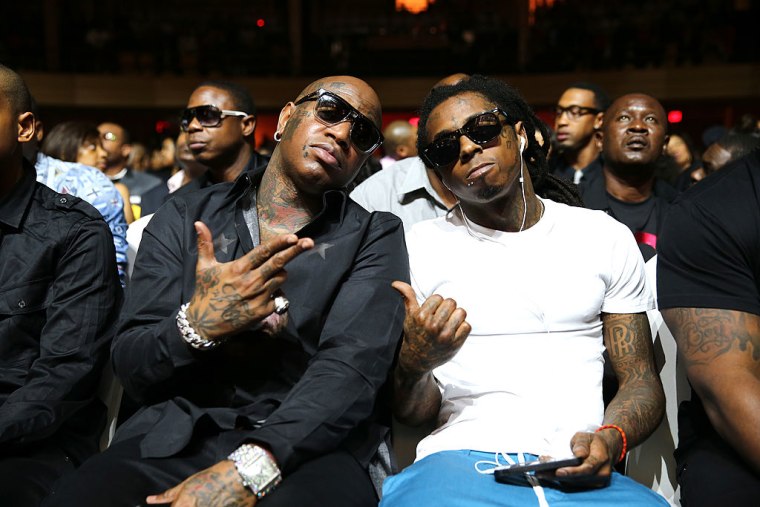 Despite reports that negotiations had broken down in their ongoing legal dispute, Birdman remains confident that he will be able to settle his differences with Lil Wayne. In recent interviews with Billboard, The Cash Money CEO and Mannie Fresh, who recently celebrated the label's 20-year anniversary during NBA All-Star Weekend in New Orleans, offered status updates on Wayne's long-awaited The Carter V album.
"You will get it this year," Birdman said regarding Lil Wayne's The Carter V. "Me and Wayne will be aight. I'ma make that work. That's my son and I love him, and we'll make it happen."
Mannie Fresh added that he'd like to do another take of his contributions to the album. "I think my songs should be revamped," Fresh said. "I don't know what the other songs are but I don't like the songs that I did because it took too long to come out."
The producer also said that, though Wayne's output has slowed down, his work ethic is still unmatched: "Last time we got together in the studio, dude did six songs in one night so I was like, 'Oh my God, you still the same, dude.' I tapped out. I'm like, 'Bro, I'm older than you. I got shit to do like sleep."