FADER Mix: Toxe
Hear a (slightly) softer side to one of Sweden's hardest producers.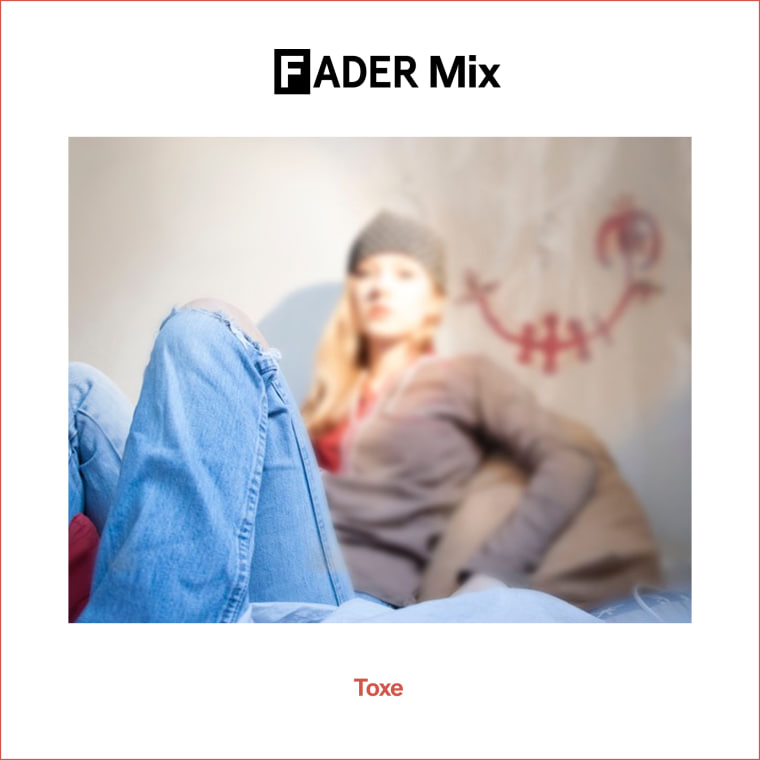 Toxe makes some of the most raw and innovative club music emerging from Sweden. As part of the STAYCORE crew, she's best known for her juddering, skeletal compositions that make the walls sweat, and her brutal re-edits of tracks as diverse as Britney Spears's "Toxic" and Slipknot's "Psychosocial." No matter the source material, she has a way of making it sound all her own. Developing such a distinctive club sound is no mean feat for an 19-year-old fresh out of school, living what she described to The FADER in 2016 as an "isolated" life in Gothenburg.
As she prepares a new audiovisual release for The Vinyl Factory — it's currently earmarked for April, but has no official release date — Toxe has shared a brand new mix of stomach-churning productions with The FADER. With a piano intro, lovelorn string melodies, and a light smattering of Aaliyah vocals, it shows a slightly gentler side to the meticulous producer's sound. Don't be fooled, though: there's plenty of sharp edges beneath that delicate exterior.
Where are you right now? Describe your surroundings.
In my new room with coffee and an open window.
Tell us a bit about this mix. What do you imagine people doing while listening to it?
It's a little story including material from my next release, my friends, and childhood idols. I hope people are feeling a bit weird and doing whatever they feel like.
What have you been up to since finishing school?
Moving out, not rushing, and self-care.
What projects do you have coming up in 2017?
I'm doing my first physical music release really soon, which is going to be a vinyl out via the Vinyl Factory. A visual collaborative project is also going to accompany this.
What's your earliest musical memory?
Parents singing corny duet goodnight lullabies.
Tracklist:
x/o, ?
Toxe, "January Circus"
Susumu Hirasawa, "Jouken Douji"
Toxe, "Debris Hut"
Rules, "Bed"
Deerhoof, "Breakup Stories"
Niclas, ?
Toxe, "Crumpled"
x/o, "where is sense in turmoil" + "DCIDHM, "The Emperor's Illusion" + Aaliyah, "(At Your Best) You Are Love"
NiGhts Journy of Dreams, "When the Night Falls"
Hypo & Edh, "Naughty Place"
Spiral Tribe, "Untitled"
Mobilegirl, ?