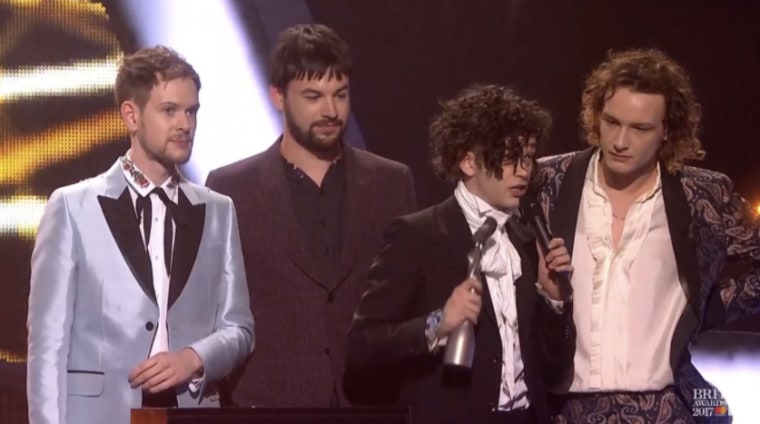 During the 37th BRIT Awards ceremony this evening, The 1975 won the award for Best British Group. In his acceptance speech, frontman Matty Healy said: "People in pop music and the public eye are told to stay in their lane when it comes to social issues. But if you have a platform, please don't do that."
Twitter was a little puzzled. Some applauded way Healy broke with convention to urge his fellow artists to speak out on important issues.
Others wondered what "social issues" Healy might be speaking to, and why he hadn't used his platform to name any of them.