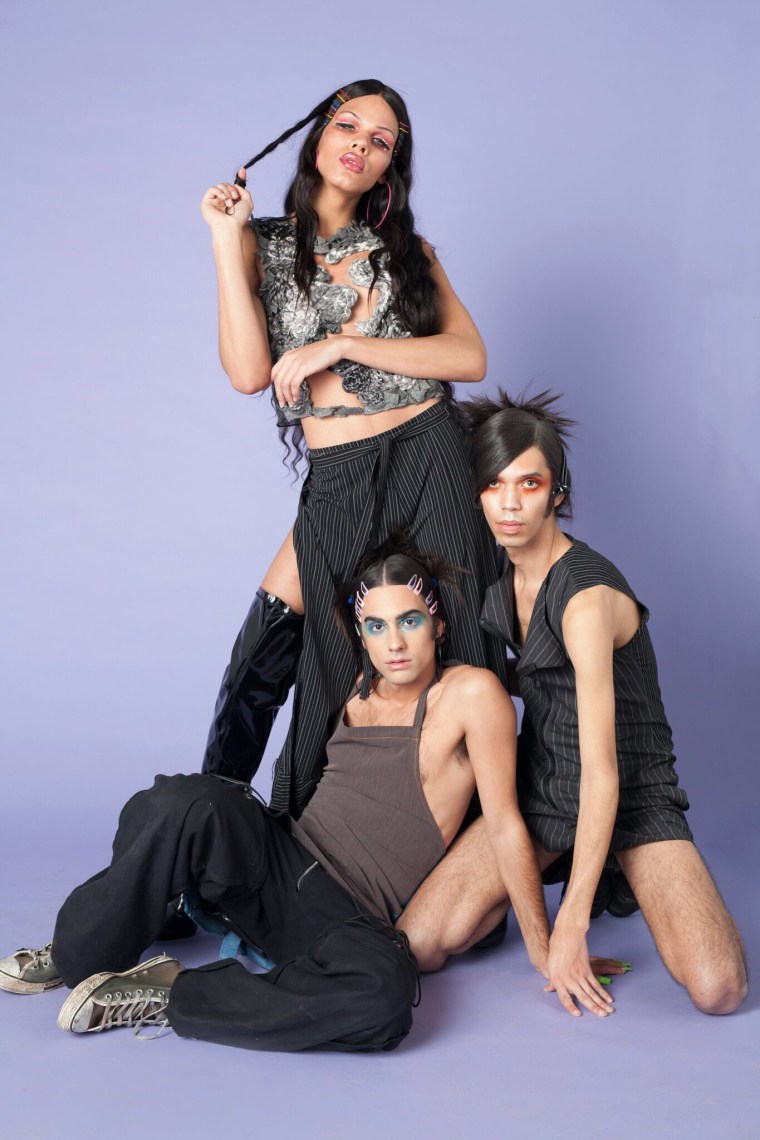 For 27-year-old fashion designer Pierre Davis, garment making is an act of resistance. Embracing fluidity and access, their Los Angeles-based brand NO SESSO prides itself in creating "a world of fashion and art inclusive of LGBTQ and ethnic identities."
NO SESSO (Italian for "no sex/no gender,") utilizes various prints, fabrics, and reconstructed materials to create unique pieces for multiple body types and gender identities. "Everyone needs clothing that makes them feel comfortable, clothing that makes them feel safe." Davis told The FADER in an email. "I create clothes for masculine people who want to appear more feminine, feminine people who want to appear more masculine, and everything in between."
The brand is comprised of Davis and their close friends, Leo King, J. Sims, and Arin Hayes. Davis has been sketching fashion designs since the third grade, and by high school, they had begun teaching themselves how to sew. Laying its groundwork in Seattle in 2013, NO SESSO relaunched in 2015 out of Los Angeles. Davis's brand puts out multiple collections across all seasons each year in addition to its custom work for art shows and events. The most notable part of it all is the brand's signature embroidery, which is all hand stitched.
"One of my goals for the brand is to make luxury designer garments accessible to those who often see themselves left out of the luxury design industry," Davis said. "I also want to be able to give back and donate to organizations that help homeless trans women of color and sex workers."
One of NO SESSO's pieces was notably repped by Erykah Badu at this year's Soulquarius Festival. Badu's stylist contacted Davis via Instagram in the Summer of 2016 and requested a custom piece. "The dress that she wore as pants was a gift I gave to her back in August," Davis said. "I happened to be at the show on Saturday night and was surprised when I noticed she was on stage in the look I made for her. I was beyond excited!"
Check out NO SESSO's Spring/Summer 2017 "Working Girls" collection below, and follow the brand on Instagram at @nosessola.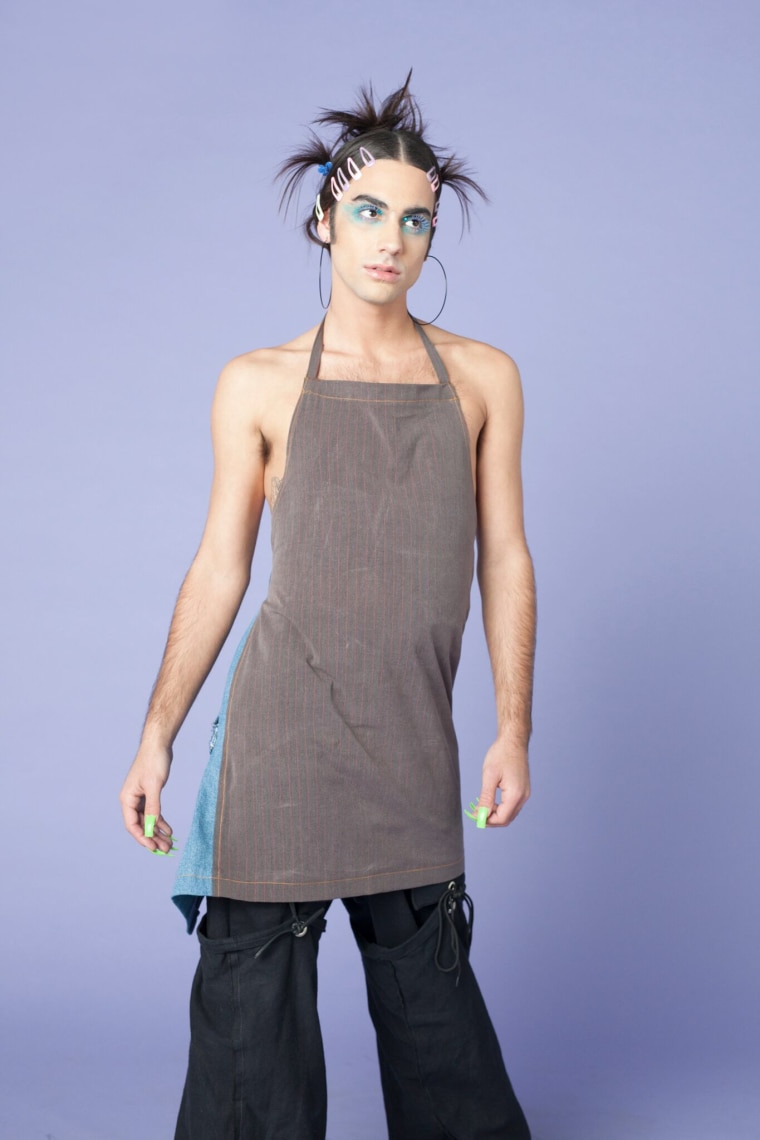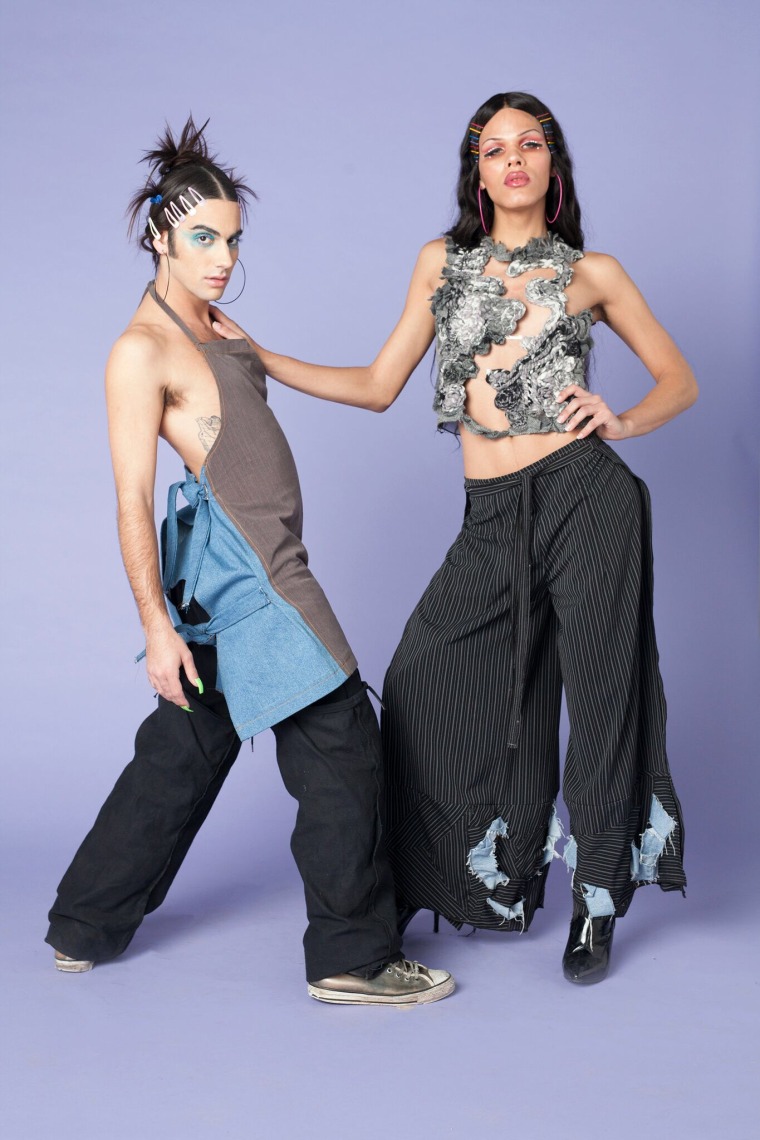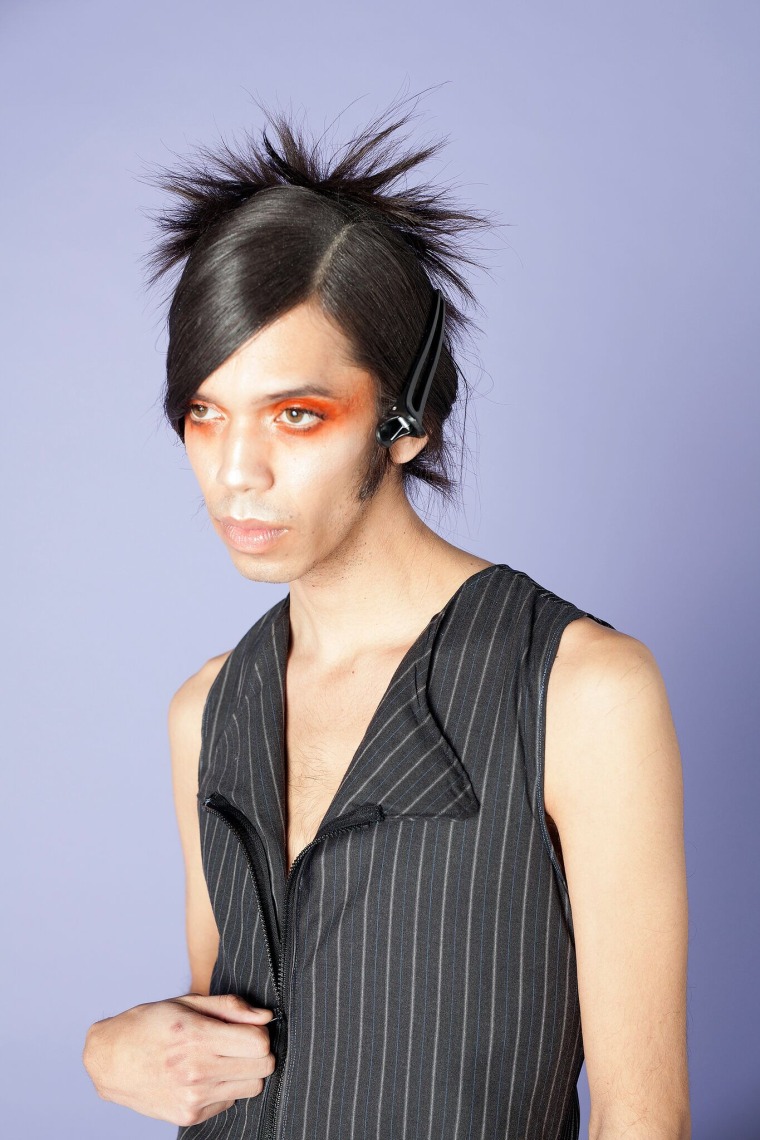 Hair by Fitch Lunar and Makeup by Cindy.