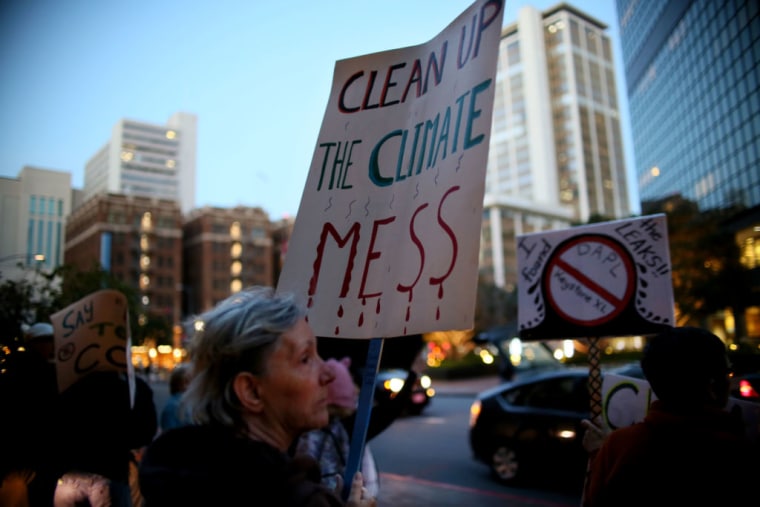 The Trump administration's new budget proposal will aim to cut the Environmental Protection Agency's operating budget by about a quarter, according to a report from Politico.
The sources cited by Politico say a proposal sent to the EPA on Monday included proposed cuts that are "far more severe than anyone imagined." Specifically, sources claim the cuts would reduce the agency's budget from $8.1 billion to around $6.1 billion, and in the process, eliminate about 3000 jobs.
The $6 billion budget would be the agency's lowest in more than 25 years. Meanwhile, the massive reduction in workforce would bring its total staff down from 15,000 to 12,000, a figure Politico says would be the lowest since the early Reagan years.
The report follows news that Trump's budget plan will pursue sweeping cuts in areas like education, environment, science, and social safety net programs, to make way for a $54 billion increase in military spending.
According to Politico, a senior EPA official would not officially confirm the proposed cuts, claiming he was "not in a position to discuss it publicly." In January, the Trump administration reportedly ordered a freeze on outside communication from employees of the EPA and other agencies.
Read the full story here.