Meet The Best Friends Breathing New Life Into Mexico's R&B Scene
Ahead of the Finesse Records showcase at Festival NRMAL, label-mates Girl Ultra and Jesse Baez explain how their friendship helped them find their sound.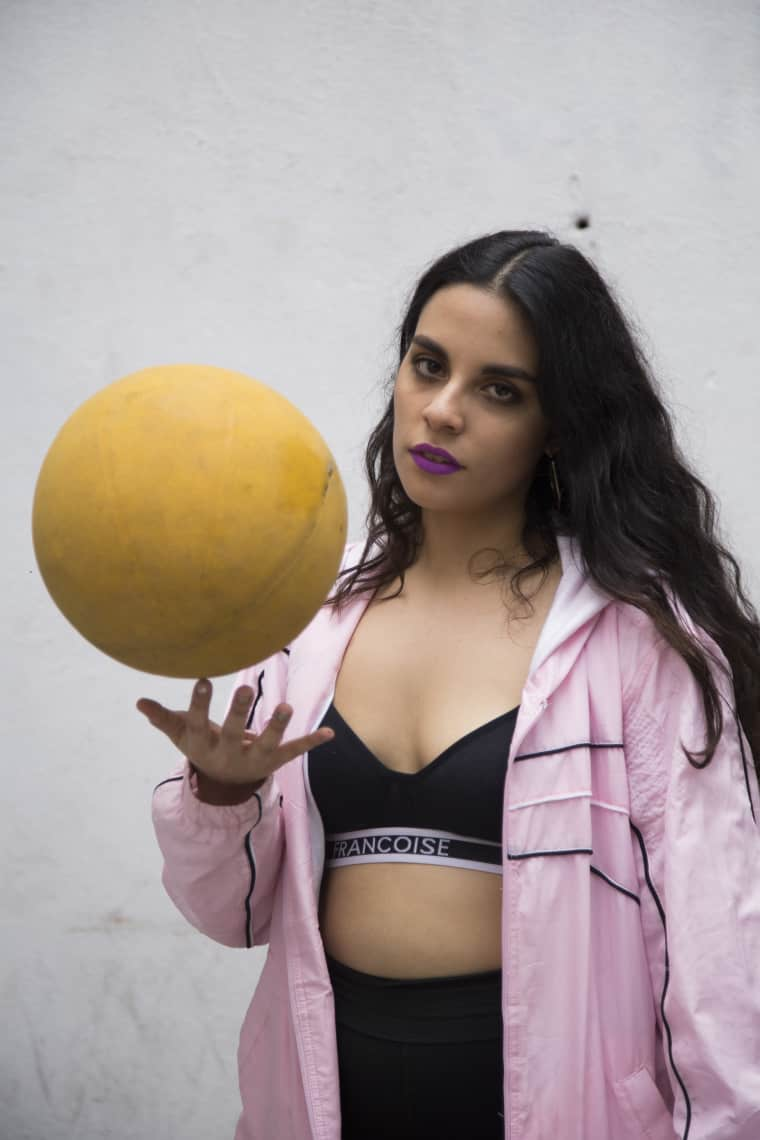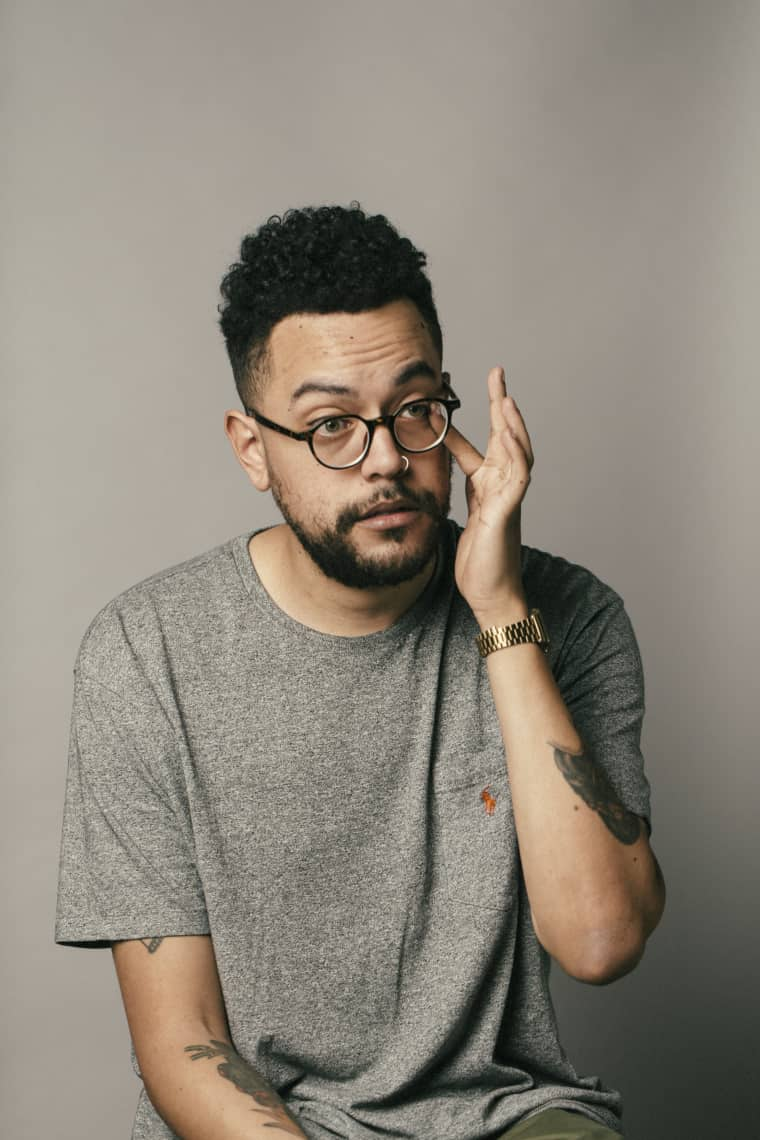 By 2012, all hell had broken loose in Monterrey. Not only had Hurricane Alex destroyed half of the sprawling, industrial Mexican city a few years before, but now the rumor we'd all been fearing rang true: the Zetas, a criminal cartel led by an ex-military officer that had been ravaging the country since the early 2000s, were in town. The then-president Calderon's "war on drugs" had failed: the Zetas overcame Monterrey suddenly and with a massacre-fueled vengeance.
As we've seen with other cities plagued by narco-maladies, Mexican youth has a persistent way of countering traumatic times with art and music — Tijuana with its Ruidosón scene, and Juarez with Hardpop, amongst other efforts. Through creative organizing, Latin millennials are rebuilding on what older generations thought was lost to economic and drug-related violence: community and a sense of belonging.
In Monterrey, the rise of the narco war coincided with the birth of Finesse Records, a label run by David Oranday, who makes smooth electronic music as Teen Flirt and goes by the nickname Cheeks. He started Finesse in 2012 to put out his and his friends' music in an effort to make space for creative expression amidst the difficult times his city was going through. Over the years it's grown a roster of artists all the way from CDMX to Guatemala. Under the self-appointed tagline "The Future Mexican Label," Finesse's musical output spans Mexican club sounds to future electronica, trap mixes, and now R&B croons.
Ahead of Finesse's presentation at NRMAL 2017, I had a chat with two of the label's new R&B signings, Guatemalan artist Jesse Baez and Mexican artist Nan de Miguel a.k.a. Girl Ultra. We met at Cheeks's top-floor apartment, which also houses his recording studio, in Roma Norte at the heart of Mexico City. Even though they've known each other for only a year, they act like lifelong friends, teasing each other and joking around. Maybe it's because they're united by the same love for dense beats and sensuous music — a salve for dark times. We sit down in the living room to talk about how their friendship was sparked after Baez moved from Guatemala to Mexico, their decision to sing in Spanish instead of English, and what they do when they're not in the recording booth.
Girl Ultra: I was in a disco band called Affer when I was in high school, that's pretty much when it all started. I'd always wanted to sing by myself but I didn't know how to produce, and [my producer friend] Wet Baes was like, "I'll help you out." I was really going off on the feeling of doing it on my own, and [wanted to find] a producer that understood me, so he talked to Cheeks, and he proposed a collab with Jesse.
Jesse Baez: I've been making music for a while; I also have a band called Easy Easy. I met Cheeks in Guatemala, 'cause he's played several times there and I would drop by. One of my best friends used to work those parties, so we hung out a few times in Guate. I met Nan [through Cheeks] about a year ago. I'd heard about her and then I heard [the Girl Ultra song] "U Betta" and thought it was cool, but I thought it'd be even cooler in Spanish. We kinda hit it off on our own. I've just never heard someone talk shit about Nan — she's super chill. And then we came to a turning point 'cause Nan was thinking about going to college. [If you'd gone, you'd now] be done with your first semester.
Girl Ultra: Wait, oh my god, yes! Yes, I would be.
Jesse Baez: Yeah and you'd already enrolled and had this existential thing going on, and I was like, "You can go in, but you're gonna drop out eventually, 'cause things are going to happen." And yeah, a ton of things have happened really fast since then.
Girl Ultra: Back then I didn't knew what to expect. I'd never collaborated with people I didn't know, but we clicked right away, having fun and laughing.
Jesse Baez: We generally start with the chorus and then verses come after. With the first [song we collaborated on], we took so long that at one point I thought it wasn't gonna happen. [We were] changing it up and bouncing it around, and [thinking about] little things like mannerisms — like back in Guatemala "you" is very different from a Mexican "you." [My song] "Decile" is still in a Guatemalan tone, and this new one [we're making], is it the same?
Girl Ultra: No, we definitely changed it and made it more universal.
Jesse Baez: We have about four songs in the works right now. And it's weird 'cause we've both always sung in English.
Girl Ultra: It was part of our exploration to find our own sound. And then we started to make songs in Spanish.
Jesse Baez: At the beginning, it was the same with R&B [here], although the romantic groove and the Latin rhythms kind of make it mesh more easily, but for example [my EP] B A E Z was going to be in English. I was with Cheeks in Monterrey and decided one song sounded better in Spanish, and after that I decided the next one sounded better also, and so on until the whole EP was in Spanish.
Girl Ultra: Yeah, now it kind of makes little sense not to do that.
Jesse Baez: I think, looking back, if it had come out in English, it would've been like any other song in a sea of songs like it.
Girl Ultra: And it's something that's definitely worth exploring.
Jesse Baez: We just want to keep growing and make more music. I think it's super interesting to see this movement start out here and then see what's going on in 5 or 10 years. It's great to be a part of this because I'm sure many more will come.
Girl Ultra: Yeah, [it's good just] being this at turning point towards the future of all of this.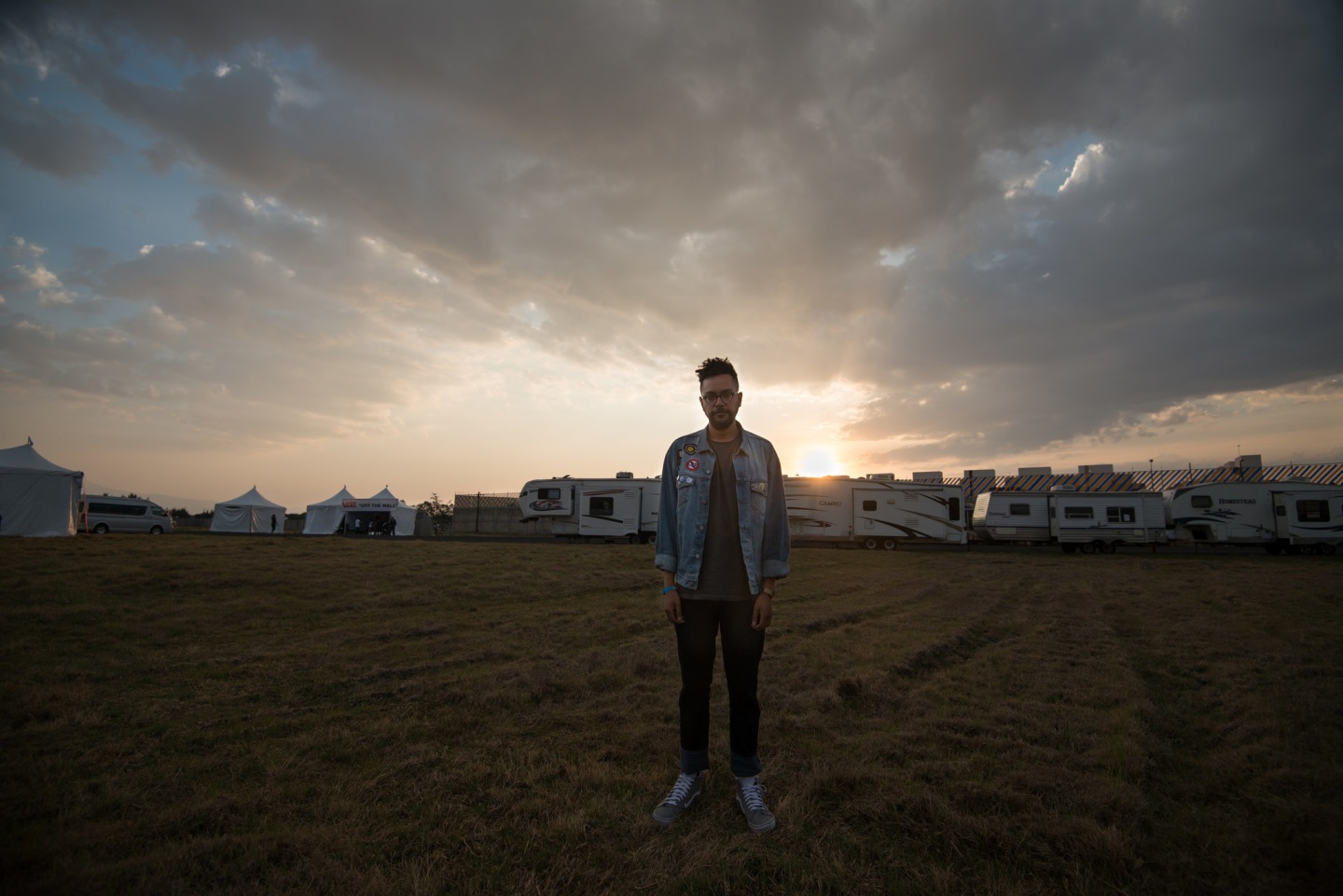 Jesse Baez: Influence-wise, we love Mariah Carey. We listen to a lot of stuff that isn't even R&B so I think it's cool to see how it slides into what we do. Selena, of course. And then I have my shitty choices, like bad wedding music — that's my jam. Like a Guatemalan wedding always has "Velero," have you heard it? Like music that sounds acceptable only when you're shit-faced; I like that. Seriously though, I also really like Juan Luis Guerra, that one's really close to me.
Girl Ultra: I've always listened to pop. I had my little karaoke and would blast Britney, and if we're talking guilty pleasures I love OV7. Overall, pop has always been doing its thing for me in the background.
Jesse Baez: We watch so many TV series, too. On our time-off recording we watch Empire — we're obsessed with it.
Girl Ultra: But like, obsessed.

Jesse Baez: We think a Mexican version would work: Empire MX. Every time something happens [here], we're like, "This would happen in Empire." We've matched every character with people we know. And it's cool to have gotten to this point, 'cause I only came to Mexico a short time ago. There's always stuff to do with friends and it's just a more stimulating environment.
Girl Ultra: We've actually never been to NRMAL.
Jesse Baez: I've always liked the concept a lot, I always love the lineups, but this is going to be the first time. We're gonna play the same day, and Nan comes [for a guest appearance during] my set and I come on [during] hers, so it's gonna be a rush.
Girl Ultra: We've been blessed.
Jesse Baez and Girl Ultra will perform at NRMAL this weekend in Mexico City. Tickets here.