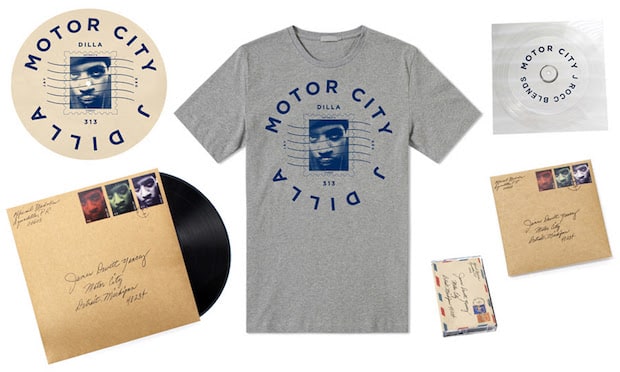 A new collection of J DIlla rarities is set for release next month, April. Motor City is due on April 21 and was curated by Dilla's mom, Maureen "Ma Dukes" Yancey. The CD and vinyl versions of the 19-track instrumental album will be packaged in a limited-edition mailing envelope with a handwritten message to Dilla from his mom. The album is conceived as a tribute to Dilla's native Detroit as well as "letter" from Ma Dukes to her son.
The bundle will also include a flexi 7", a shirt, cassette, and slipmat. Buyers will also receive code to download a mix of the album by J Rocc. Motor City can be preordered now via the Dillatronic site.
Listen to "Motor City J. Rocc Blend #1" below.