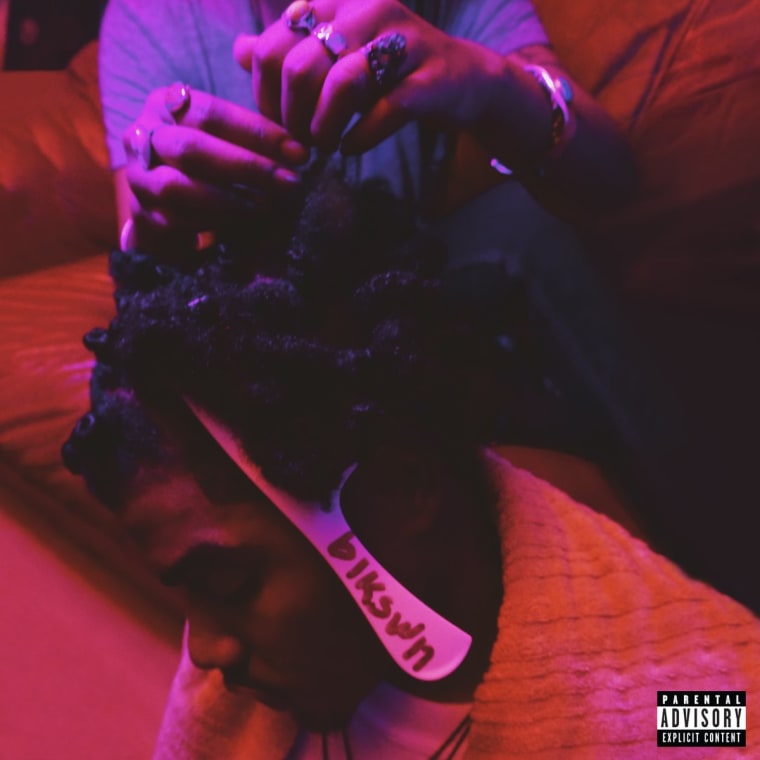 Smino has released his debut album blkswn, the followup to 2015's blkjuptr EP. The project comes on a significant date, March 14, which mirrors St. Louis's 314 area code. The album, primarily produced by Monte Booker, pushes Smino's eclectic sound, lingering on syncopated riffs and upbeat loops alike.
The album finds Smino diving into a wide range of sounds and influences, but it's also firmly rooted in the past and present of his birthplace. "I hate the fact that when artists tour they don't have a date in St. Louis," he recently told The FADER over email. "I think people don't think it's an organized city. There's hella creative people coming from here, so I'm trying to open up the flood gate for them. I remember after Mike Brown got killed, people just wanted to be heard but the media cut them off. So we started the "hands up, don't shoot" movement, and it was all these voices of young people wanting to be heard. We can make that same thing happen on a positive note."
Listen to Smino's debut album blkswn below via Spotify and Apple Music.