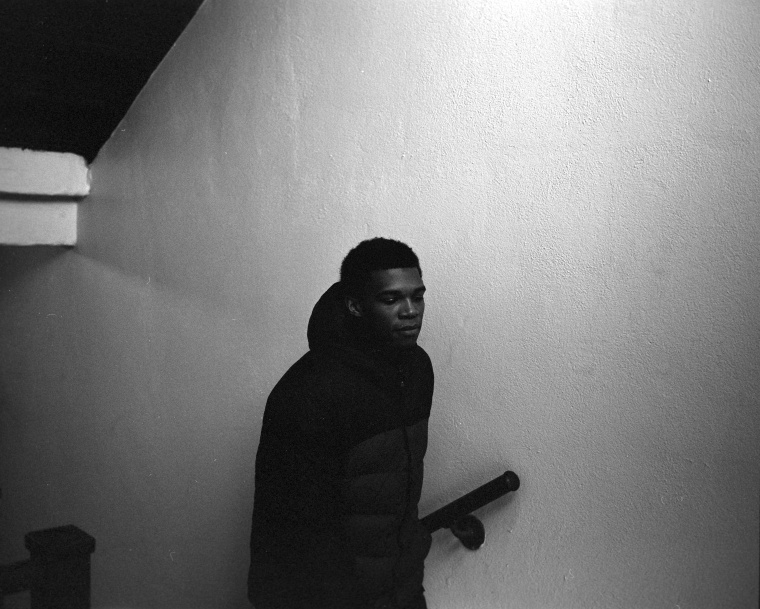 "I know what I'm worth, I'm just trying to see my results," Caleb Giles raps on "Ladder," the Hiatus Kaiyote-sampling opener from his debut album Tower. Over the project's nine, jazz-inspired and sometimes-sparse sample-based tracks, the Bronx artist explores the idea of finding refuge and inspiration in his own self-confidence and in the city he loves, both stiflingly aware of and inspired by the obstacles that come with being a young black man trying to make his way through the world.
"This album took a little over a year and a half to fully come into fruition," Giles told The FADER over email. "It's really about the pitfalls of what comes with walking down the proverbial yellow brick road, and how having a knowledge of where your home lies is invaluable during the journey."
Whether looking forward to the hope tomorrow's sunlight will bring on "YBR," staying grounded despite family issues on "Feet on the Ground," or being able to "progress and swerve the bullshit" on "Crescendo," Giles maintains a positive outlook throughout the project. But eventually, the young rapper is forced to reckon with descending into the real world, exposed and unprotected. "I've been searching for greatness," he raps candidly on the album's closing track. "I'll leave from the tower, I hope that I make it."

Listen to Tower in full below..