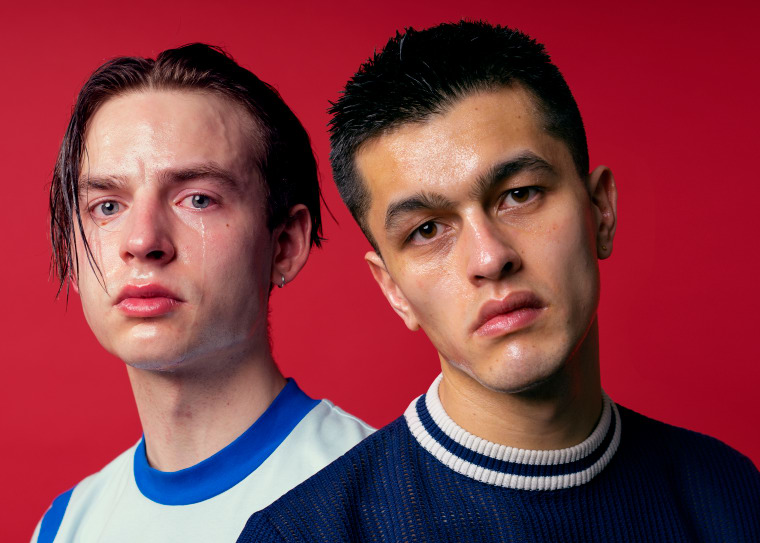 Now more than ever, songs about partying with ambivalent overtones feel very much in tune with the global mood. "Copenhagen" by First Hate is a compelling balance of beatific and elegiac pop. Gothy vocals on the hook intone,"Copenhagen city nights/ Just go with your girlfriends," as synths and vocal samples dance around them like peppy minnows in a grungy aquarium. Like recent Lust For Youth records, "Copenhagen" observes its surroundings with an affectionate and steeled gaze, in a way that's relatable to anyone who couldn't wait to leave the only place they've ever called home.
"When we produced and wrote the song we had a movie scene going on in our heads," the band's Anton Falck Gansted told The FADER over email. "Glitches of nightlife and city boredom. A lonely movie scene. I always find myself being most at home when the morning calls and I detour home through the empty city. Leaving behind some crowded bar, or flat with other drugged up strangers trying to make the night last forever. Why did I stay this long?"
Listen to "Copenhagen" below. First Hate's debut album A Prayer For The Unemployed is out May 12 on Escho.