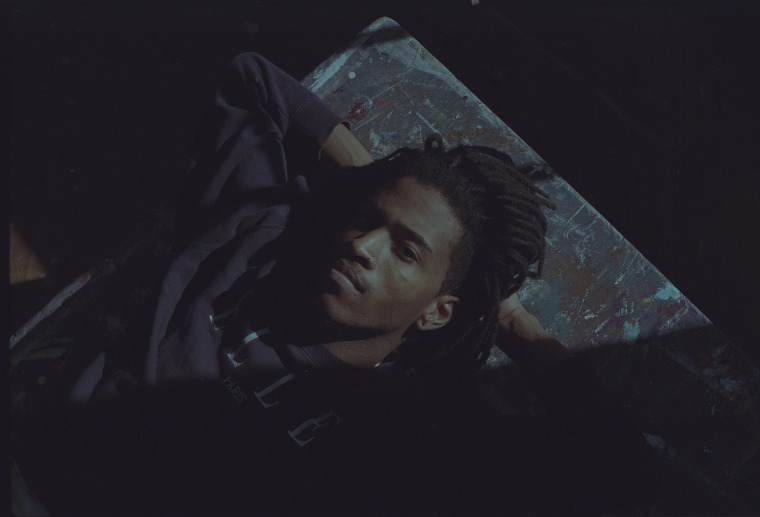 Producer and rapper KeithCharles is widely known as an affiliate of Atlanta's do-it-together label Awful Records. But since the crew's rise in 2014, he's been just as active in creating his own lane: he's moved away from home base and charted out a new experimental direction for his music. On his Me In Heaven, Me In Hell II mix, he strung together random audio samples to create "collages" that pushed his music into a weirder space.
While he still reps Awful, gradually transitioning to New York City meant moving away from seeing his labelmates every day, and the tight-knit dynamic he's called "home" for so long. "I loved it like that. We all loved it like that… But I saw this coming," he said.
The FADER caught up with KeithCharles a week before his first-ever solo tour, that's fittingly named the I Need Space tour. The 26-year-old talked about his all-star lineup, sampling and mixing, and post-tour plans to break into his own niche.
What triggered you to move to New York City, away from Atlanta and Awful Records?
I don't know, part of it was to be near my now ex-girlfriend. But, it was also just opportunity — I had really just lived in the South my whole life, and New York was so exciting. I really wanted to experience living in a place where I don't know where I'm at and I don't know anybody else.
Moving up here was a slow, gradual process. I would go up to New York and stay there for like a week and a half. I remember when I came back and I told everybody that we were making our relationship official and I kinda got like little like side-eyed, it was this wolf pack kind of feeling. But I knew it was just because everyone loved me, you know what I mean?
[Awful] had real separation anxiety, especially back then — we were so used to seeing each other every single day. Like, I saw different members every single day, and I loved it like that. We all loved it like that. We never really got tired of each other. But I saw this coming.
You've got your first solo tour coming up — How does it feel to be doing your own thing, aside from already not being based out in Atlanta?
It's been amazing because I've always gotten love from everybody. These are fans that knew me because of the work I did within my squad, but I've come to find that people really fuck with my music and really fuck with me as an individual. It's super exciting to me, but also it's super humbling because this is something that I've always wanted but it's been a lot of work to get to this point.
Who are some co-headliners in each city that we should be watching?
I'm performing with different artists in these cities that I've taken notice of and reached out to, and they've been super down to do it. A lot of the people on the bill are musical friends of mine. In L.A., I'm really excited to play with Duckwrth and Yeek. There's this guy out of D.C. called Nappy Nappa that's amazing, who's really branding his own brand of hip-hop — he's doing the New York and D.C. shows with me. Sporting Life will also be at the New York show, and I've been a fan of his for a second.
I'll be touring with some acts from Atlanta — I'll be co-headlining D.C. with Ethereal from Awful, and Stefan Ringer, who also goes by Rekchampa. People don't give him too much credit for bringing back the dance and electronic feel to Atlanta. I remember around like, 2013 or 2014, he was bringing a lot of the dance feel that you hear in Soulection, and remixes, when Atlanta wasn't doing a lot of that. We've been cool for a long time and I'm excited to have him at that show.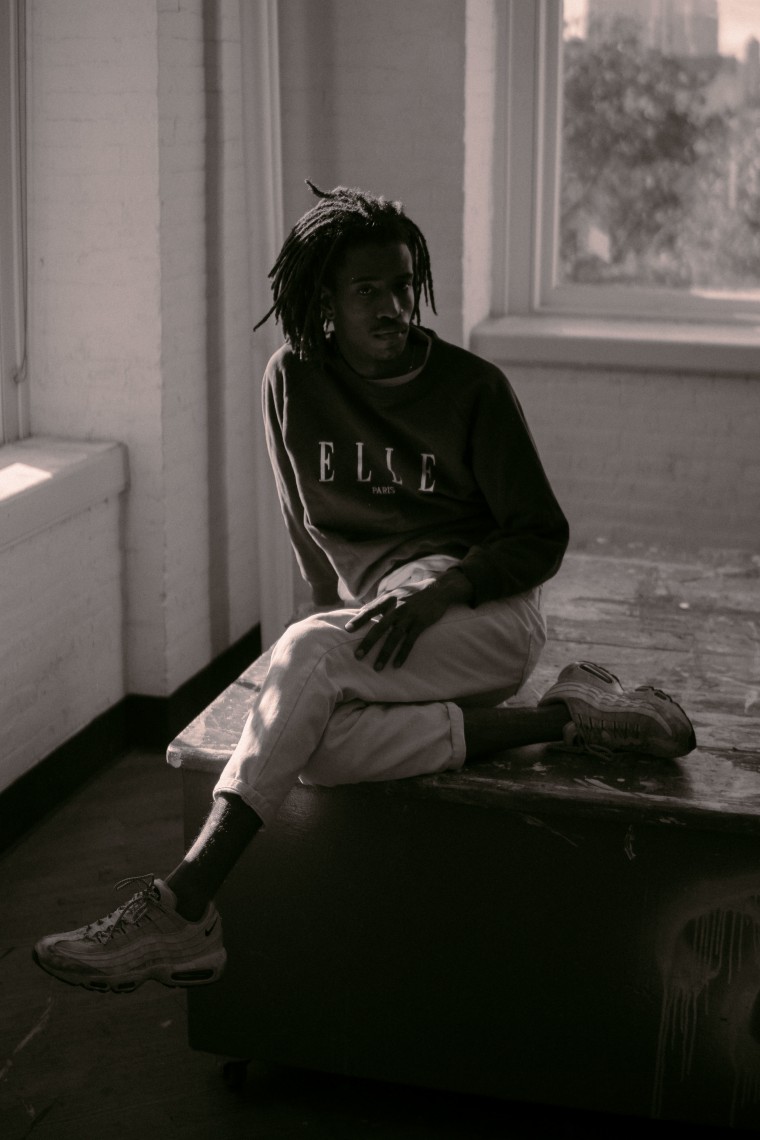 "My friends were my home, but this time it'll be different."
Tell me a bit about the project you're working on right now.
I don't know what format it'll be in, an album, mixtape, or EP, but it'll have songs that I really enjoyed making. And The Bees is the working title right now, like off the phrase "The birds and the bees." It should be due sometime in late April or May. It's just a different approach to how I make my music. I think in the past I was just so opinionated, and very tied to everything I do, and I feel like sometimes I can be like a snob. Everybody feels like everything's like, "their baby," everything's like their child. They care so much about their stuff, and I do too, but I feel like with all of this material, I didn't really have a choice in making it. It just came out.
Last month you dropped a mix, Me In Heaven, Me In Hell, Vol 2, and it had this really experimental sound. Are we going to hear more of that in this project?

I pull a lot of different pieces of audio and put it together to make like, collages almost. That's what I really tried to do [in that mix], and that's how I end up making music anyway. I would just sit down at my computer and the first thing that pops into my mind, I would just lay it down, I wouldn't really care if it was something I liked or not. I would just try to make something out of nothing, and that's how I came up with that sound. A lot of Me In Heaven was just like, throwing shit at the wall. All the new material is kinda like that, but a lot more polished, I focused a bit more.
Do you have any other post-tour plans, aside from music?
All tours I've been on before were so fun because I was with my friends that I've known for years. I didn't give a fuck about being home, that was my home. My friends were my home, but this time it'll be different. With tours, it's like you feel like you're in traffic all the time. You're moving so much. It's not even about being exhausted, but you just miss chilling out and being home. And I like being alone so much. My manager is a great guy. But anytime we're in the same city, I know I'm finna like, have to leave the house and meet people, and do like rapper shit, when I would rather just be in the crib working. So when I get off tour, even though I need to be out the house, I think Imma just get my new place in New York and then just not leave for like, two weeks. I'm just gonna take piano and drum lessons, maybe take some photos and just chill out in my house, burn some incense, and fucking do me.