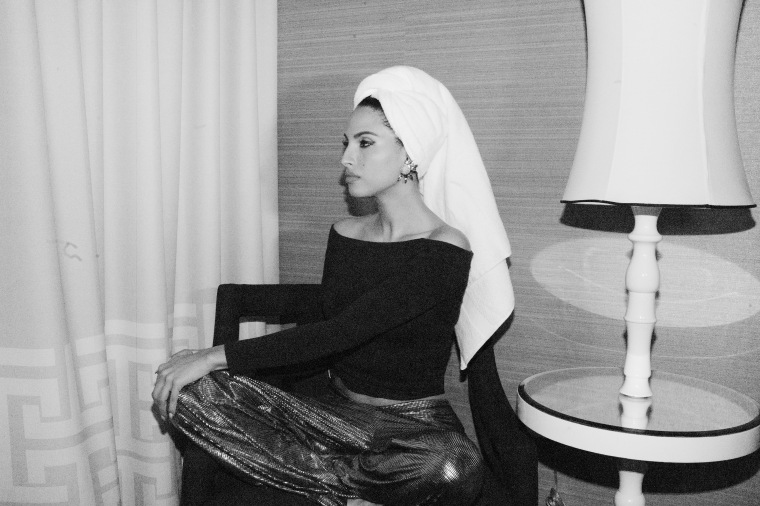 On Saturday night, Drake released his long-awaited playlist project More Life. As expected, the 22-track project features many familiar faces and frequent collaborators, but it also shines a light on up-and-coming voices, as Drake has been known to do. One of these is Stockholm-born, L.A.-based artist Snoh Aalegra whose vocals are sampled on the project's closer, "Do Not Disturb."
Aalegra's vocals, taken from her newly released single "Time" found their way onto the Toronto rapper's project though a mutual collaborator: Toronto producer and dot-connector Boi-1da. The track is the third single from Aalegra's upcoming Feels project, due out this April.
Speaking to The FADER on Saturday night, Snoh Aalegraa explained how the song went from a garage studio session to More Life and why the original sentiments of her song fits so well with the message on Drake's project.
I saw that your producer tweeted "From my momma's garage to the world." What was the process of making the original song?
I've been collaborating with Leven for my project called FEELS that I've been working on, and I've also been working with Boi-1da. He asked me to send him a bunch of vocal stuff that he could sample. During the process of writing the song with Leven in his home studio — he has a studio in his backyard that's why he wrote the garage thing.
The song is about my dad — I lost him in 2009. I didn't have the tightest relationship with him when I was young because my parents got divorced when I was very young. I only got more in touch with him when I was 18, and he passed just a few years after that. I always regret the time I didn't get with him and that's what the song is about.
Tonight, listening to More Life, it kind of hit me: Drake's dad is on the cover of his project, and he celebrates his dad. It's about life and celebrating life. It's so crazy that my song "Time" is about me not having enough time with my dad. So, I feel very connected to the project, even though this was more like me and Boi-1da collaborating.
What was your reaction after hearing the song for the first time on Saturday?


I thought it was a really special moment on his album. It's the last track and he's unloading a lot. It's really special to be a part of that. I'm unloading on the original song as well, so it just felt like it came full circle.
What do you think about your sound works so well with Drake's approach on this project?

Drake is super versatile. He always has a lot of emotional moments on his albums. I'm super emotional and try to bring that same amount of catharsis to my music, so I think it's a good fit.
The song that's sampled, "Time," was released on your SoundCloud on Friday. What are your plans for the single?
I've already released two tracks from my Feels project: one is the title track and one is "Nothing Burns Like The Cold" with Vince Staples. I'm working on a video for the song at the moment and the project will probably be dropping in April.