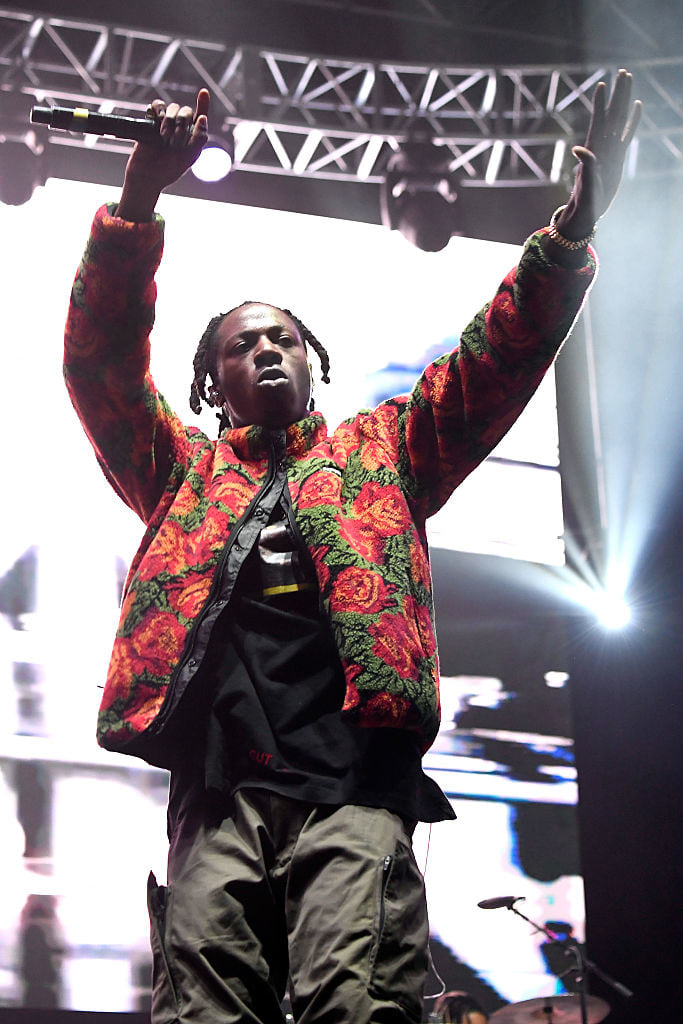 New York rapper Joey Bada$$ is facing a $1.5 million lawsuit after pushing a Donald Trump impersonator named Phillip Wilburn off a stage, TMZ has reported.
Wilburn claims he was pushed by Bada$$ during a performance at an MTV event in September in Los Angeles. According to the suit, Wilburn said he spent $1,000 on immediate medical expenses, and may require a surgery costing $25,000. He estimates that he'll lose profits of around $50,000.
Bada$$ has been a critic of President Trump's, both in songs like "Land Of The Free" and in a recent interview with CNN. "(Trump) revealed that (racism) is still alive and well – that there's still bigots out there," he said. "He exposed the bigotry that still exists in this country even after a black president."
You can watch video of the exchange below via TMZ. Representatives for Joey Bada$$ were not immediately available for comment. His new album All-AmeriKKKan Bada$$ is out April 7.