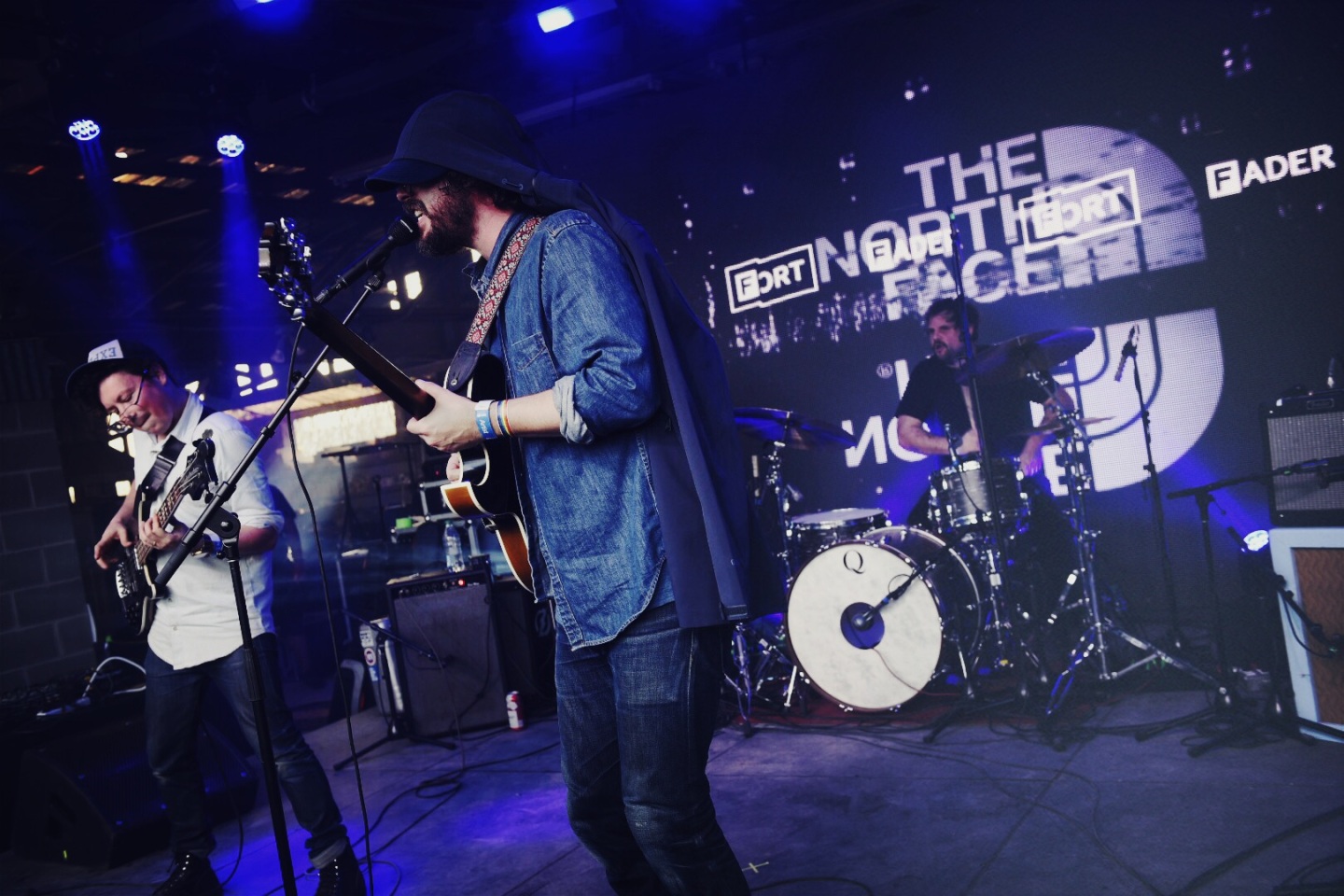 This past week, fans at The FADER FORT 2017 this past week were treated to epic live music in the hot Texas sun. Luckily, The North Face and White Denim were there to cool things off.
On Day 2, White Denim took to the stage to perform their new rainy day anthem, "No Nee Ta Slode Aln," a collaboration with The North Face to celebrate their new jacket, the Apex Flex GTX. Off stage, in The North Face "Rain Room," fans got an up-close look at the sorts of stormy conditions the Apex Flex GTX can handle with misty white fog and rain.
Check out photos from White Denim's performance and The North Face Rain Room.