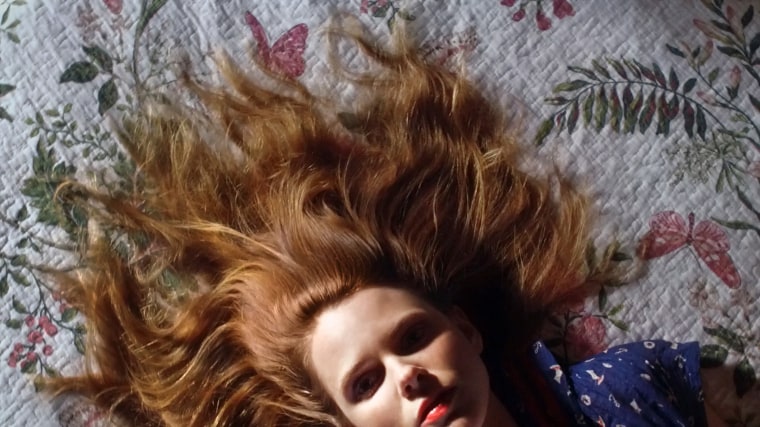 On "Hotel Lullaby – the hazy new song from Cassandra Jenkins – the New York artist captures the psychic itch that comes with staying in a place that's contained many other people. A hotel room, yes, or perhaps the lover laying next to Jenkins in the song. This person's inscrutability could be what gives the song the anxiety, projected in its layers of guitars and hints of a tense orchestra. "No matter how you enter the ocean, the ocean still says no one's home," Jenkins sings as if transmitted from the same velvet dreamworld as Julee Cruise, but with the humor of Harry Nilsson, who inspired the song, Jenkins told The FADER.
"The song continues to grow on me and resonate with me on a personal level the more I travel as a performer," Jenkins continued in her email, saying she resonates with a literal interpretation of the song. "Who is at home when they're sleeping in a hotel? No one. It's a space designed to inhabit a population comprised of people who are far away from home, an encampment of itinerants. It echoes the solitude that comes with travel. I relate it to touring, which at times can be surprisingly lonely, often revealed in the private moments spent in hotel rooms. And loneliness can feel as vast, all encompassing and powerful as the ocean, so as itinerant artists we sometimes have to rely on a light coating of wit to grease those old wheels of darkness."
Play Till You Win, the debut album from Cassandra Jenkins, is out April 7. Pre-order it here, and check out her upcoming tour dates below.
Cassandra Jenkins tour dates
4/15 - Brooklyn, NY - Union Pool *
5/18 - Seattle, WA - Central Saloon
5/19 - Seattle, WA - W Hotel
5/20 - Portland, OR - Fremont Theater
5/23 - San Francisco, CA - Brick & Mortar Music Hall
5/24 - Los Angeles, CA - The Resident +
5/25 - Long Beach, CA - The Prospector
5/26 - San Diego, CA - Seven Grand
* with Aerial East
+ with Lola Kirke, Petunia and the Vipers