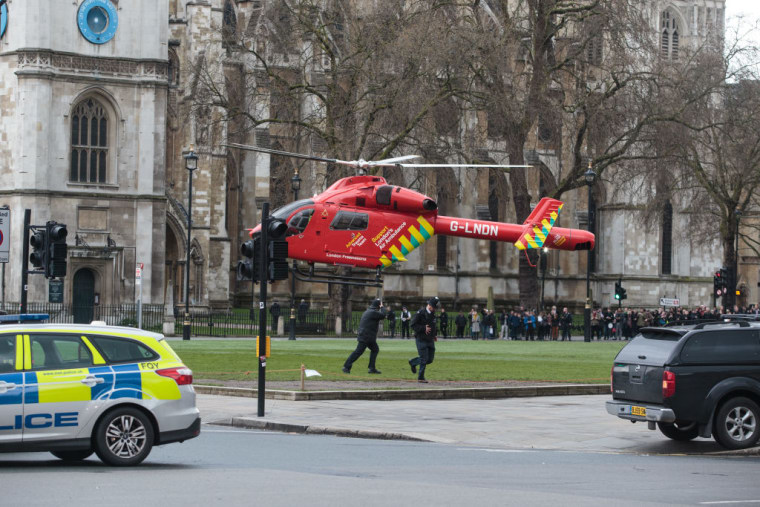 Wednesday, March 22, saw London hit by a terrorist attack in which at least 4 people were killed. As confirmed by The Guardian, the attacker drove a grey Hyundai into pedestrians walking across Westminster Bridge before crashing into railings. The attacker then got out of the vehicle and made their way into the grounds of the Houses of Parliament. It is here that the attacker was fatally shot after stabbing a policeman with a knife.
So far two civilians are confirmed dead alongside the attacker and police officer. A further 29 were injured, seven of whom are in a critical condition. A number of tributes have come in from musicians and artists around the world. Adele paid tribute to her hometown during a show in New Zealand while Nicki Minaj sent her condolences to the victims' families.
See below for a round-up of the tributes following the London attack.
May God protect everyone in London. Hate hearing this sad news. Sending my condolences to the victims' families.

— NICKI MINAJ (@NICKIMINAJ) March 22, 2017
my heart goes out to those who lost their lives, their families & the injured, we wont let this divided us, London stands as one ❤️

— NAO (@thisNAO) March 23, 2017
Thinking of those senselessly killed today in London. I hope tomorrow we pull closer together as a society, not further apart.

— Riz Ahmed (@rizmc) March 22, 2017
@QueensChristine this morning I wake up, and yet another storm is raging. My thoughts go out to everyone in London today.

— Christine🌹theQueens (@QueensChristine) March 22, 2017
I'm hugely impressed with the response by emergency services and the general public to yesterday's horrific events in London.

— shura (@weareshura) March 23, 2017