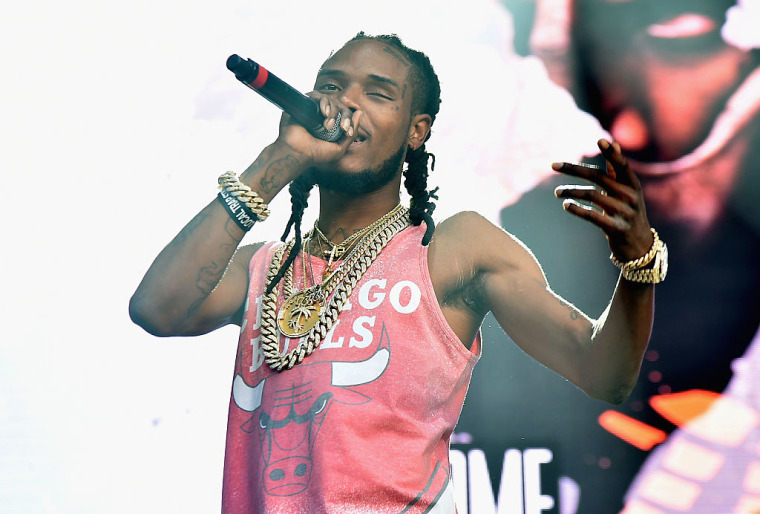 Fetty Wap was involved in an altercation that led to gunfire at an all-night deli in Paterson, New Jersey early Sunday morning, USA Today reports. The rapper was unharmed in the incident, which resulted in three individuals suffering non-fatal injuries.
Paterson Deputy Police Chief Troy Oswald confirmed to USA Today that several of the rapper's acquaintances were involved in an altercation prior to the shooting, but said that neither Fetty Wap nor his friends are suspects in the shooting or the robbery that took place during the incident.
City Police Director Jerry Speziale said that the incident started when "a group that included Willie Maxwell (Fetty Wap) became involved in a heated altercation with another group that entered the deli a short time after Maxwell's arrival," NJ.com reports.
On Monday, police arrested Raheem Thomas in connection with the incident. He is being charged with aggravated assault, and three weapons possession offenses. Police did not confirm which group Thomas was with or whether anyone else would be charged.
A representative for Fetty Wap was not immediately available for comment.